5 Things You Need to Know Before Buying Furniture
La-Z-Boy Southeast | November 25, 2020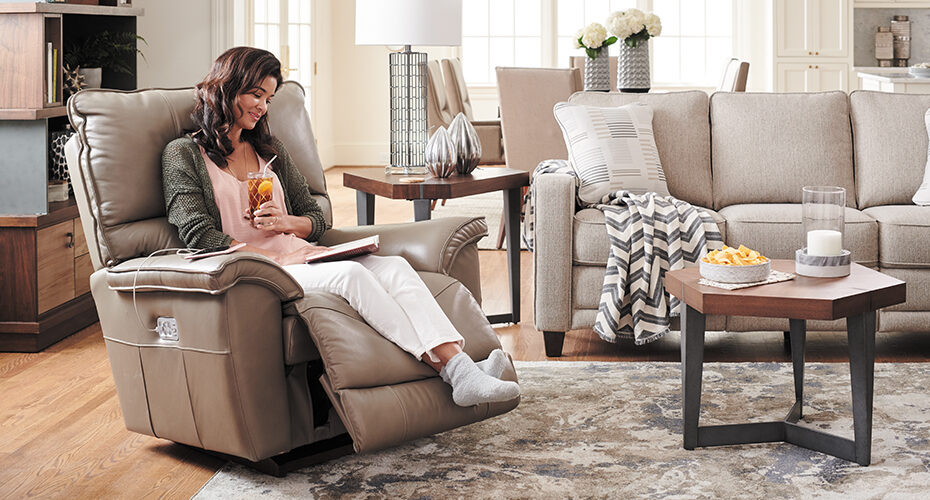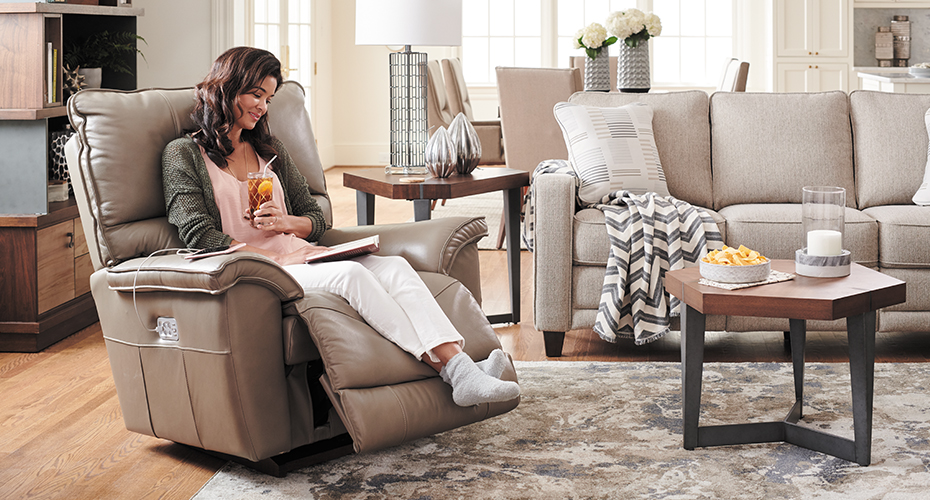 Are you interested in learning everything you need to know before buying furniture?
At La-Z-Boy Home Furnishings & Décor, we understand how much you need to consider before you invest in new furniture.
In this article, we'll go over five things you need to know before you go furniture shopping.
1) What's Your Style?
Knowing your personal style will help you narrow down the furniture stores you'd like to visit.
Most furniture stores will typically fall into the modern, contemporary, or traditional category.
La-Z-Boy Furniture is versatile enough for you style it in a variety of different ways.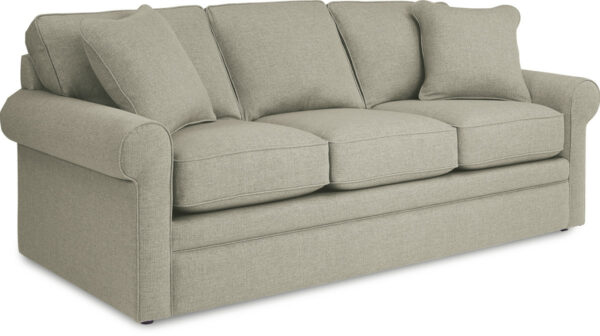 For example, our Collins Sofa can easily fit into a coastal, rustic, or bohemian style home.
If you're unsure of your style, meet with one of our degreed interior designers for free.
2) How Will You Use Your Furniture?
Thinking about how your furniture will most likely be used will give you a better idea of what you need to buy.
Here are a few questions to consider:
How many people will typically be sitting in this room?
Is the home you're buying furniture for permanent or temporary?
Do you have pets? Will they be allowed on the furniture?
Knowing the number of friends and family who will be using your furniture will tell you how many seats you need in each room.
This is also a good time to consider if you need stationary or reclining furniture.
If the home you're buying furniture for is temporary, you may want to buy furniture that is easy to move like a modular sectional.
Upholstering your furniture in pet-friendly fabrics will protect your furniture from sharp claws and give you peace-of-mind.
3) How Long Do You Plan on Keeping Your Furniture?
If you plan on keeping your furniture for a long time, you'll want to invest in quality construction and durability.
La-Z-Boy Furniture is known for being passed down from generation to generation.
For example, we often have customers who tell us about La-Z-Boy Recliners they've had in their family for more than 40 years.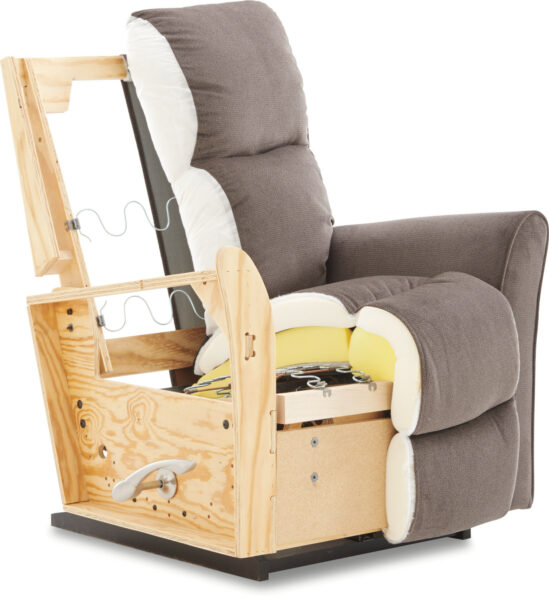 La-Z-Boy employs thousands of men and women across North America who cut, sew, and handcraft millions of pieces of furniture each year.
Furniture made overseas or with low-quality materials may have a lower price point. However, it may not last as long or be as durable.
4) Are You Interested in Leather or Fabric?
At La-Z-Boy Home Furnishings & Décor, our furniture can be customized with more than 900 different leathers and fabrics.
The leather or fabric you select will influence the overall look of your furniture and the final price.
Leather furniture is known for its outstanding durability and comfort. However, it also comes with a higher material cost.
Most people will upholster their big items like sectionals or sofas in fabric. Then select a nice leather for their accent chair or recliner.
This brings in the best of both worlds to your room without breaking the bank.
5) Have You Considered Your Budget?
Giving yourself a price range and sticking to it will keep you from spending more than you expected.
If you're not sure where to start, here are some articles that will help you set your price range:
Keep in mind furniture stores like Ethan Allen and Ashley HomeStore will have different price points.
It's also important to consider furniture delivery when you calculate your final price.
Be sure to share the amount you want to spend with your design consultant so they can help you stay within your budget.
Check Out These Additional Resources
Keeping these five things in mind before buying furniture will help you find the perfect items for your home.
At La-Z-Boy Home Furnishings & Décor, our design consultants are available to answer questions and guide you along the way.
Here are some additional online resources you may like to check out:
We'd be happy to help you bring your dreams to life at any of our locations in NC, SC, and GA.