How to Pick the Best Recliner for Me
La-Z-Boy Southeast | August 13, 2018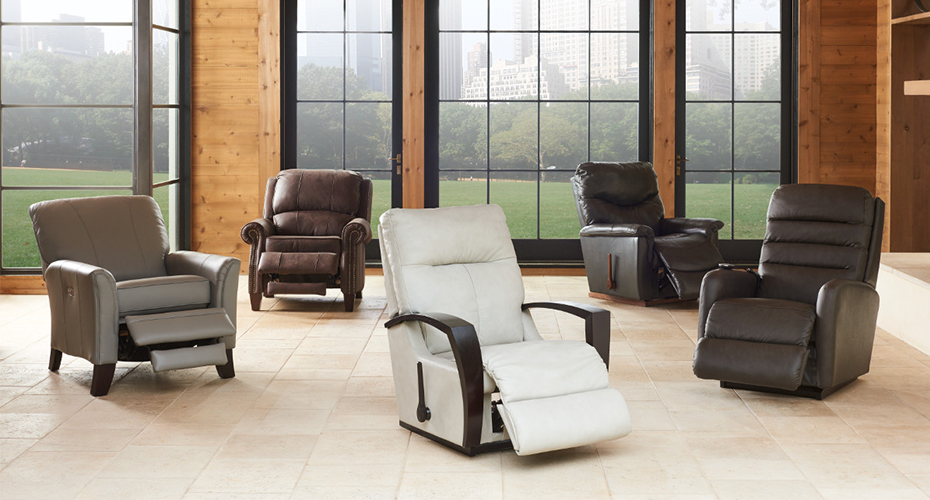 A common question our customers ask is how do I pick the best recliner for me?
Picking a recliner is a lot like getting fitted for a shoe except we focus on your whole body instead of just your feet.
La-Z-Boy Recliners are built to fit certain body types better than others.
If you pick a recliner that doesn't fit your body, you may experience aches and pains after sitting in it for a while.
In this article, we'll show you how to pick the best recliner for me and where to get fitted.
Why You Need a Recliner That Fits Your Body Type
Sitting in a recliner that doesn't fit your body can cause unnecessary pain. When you spend a long period of time in an ill-fitting chair, you may experience:
Neck Pain
Back Pain
Leg/Ankle Pain
This is because the cushions and leg rest don't align with your neck, back, and legs. For example, if the neck cushion pushes your neck forward because you're too small for the recliner – you'll experience neck pain.
Also, your ankles will hurt if they hang off the leg rest while you're reclined.
How to Pick a Recliner That Fits Your Body Type
Getting fitted for a recliner at your local La-Z-Boy Home Furnishings & Décor will prevent unnecessary pain. And it will ensure you get the maximum comfort out of your new chair.
The first thing your design consultant will look at is your height. La-Z-Boy Recliners come in a wide range of sizes for people of different heights.
At La-Z-Boy Home Furnishings & Décor, we categorize our recliners by the following heights and body types:
La-Z-Boy Recliners come in a variety of styles and over 900 different leathers and fabrics. If you feel overwhelmed by this large number of fabric options, it's ok.
At your La-Z-Boy Furniture Store, you can meet with a degreed interior designer for free and they'll help you pick the perfect fabric option for your home.
Check These 5 Pressure Points
In the video below, Dustin discusses the 5 pressure points you need to consider before you buy a recliner.
Once you've found a recliner you like, take a seat and check how the recliner fits each of these five pressure points:
Head
Shoulders
Lumbar/Lower Back
Knees
Feet
Your La-Z-Boy Design Consultant will be able to see if these 5 pressure points are receiving the proper support.
Health Benefits of Sitting In a Recliner
Did you know sitting in a recliner offers many positive health benefits? It turns out there's a reason it feels so good to kick your feet up after a long day.
You can give your body some relief by elevating your feet above heart level. This allows gravity to naturally reduce stress and inflammation.
Here is a list of all the health benefits of sitting in a recliner with your feet above heart level:
Improved Circulation
Back Pain Relief
Easier Breathing
Relaxed Nerve System
Improved Digestion
Which Brand of Recliner Should I Choose?
When most people see a recliner, they automatically call it a "La-Z-Boy" even though it may be another brand.
La-Z-Boy Recliners are made in America and famous around the world for their natural comfort and unique design.
This is important because you'll only find these exclusive features and benefits on an authentic La-Z-Boy Recliner:
Lower Back Support
Recline & Rock at the Same Time
Three Locking Footrest Positions
Sixteen Locking Rocker Positions
Uni-Body Frame Construction
Dual Locking Footrest
Contour Cut Foam
La-Z-Boy invented the recliner in 1927 and they hold the patents to all of the features mentioned above. Other brands of recliners try to replicate these features, however they're unable to match La-Z-Boy's quality because they don't have the patents.
Where to Buy La-Z-Boy Recliners
You can get fitted for and purchase a La-Z-Boy Recliner at your local La-Z-Boy Home Furnishings & Décor. Your personal design consultant will:
Make sure your recliner fits your body
Answer all of your questions
Highlight recliner options and upgrades
Show you how to operate your new recliner
Oversee the delivery of your recliner
La-Z-Boy also offers a limited selection of their recliners on Amazon. If you're a member of Amazon Prime, you'll receive free shipping and returns too.
Keep in mind: Sitting in a recliner that doesn't fit your body type will cause unnecessary pain. This is why it's important to spend time relaxing in your new recliner before you buy it.
Check Out These Additional Resources
Picking the right recliner for your unique body type is easier than you think. You can test all of the recliners that fit your height needs at your local La-Z-Boy Home Furnishings & Décor.
We've helped thousands of people find a long-lasting recliner perfect for their particular needs. Plus, our degreed interior designers can help you style the area around your recliner.
Here are some additional resources you may like to check out during your search for the best recliner:
We'd be happy to help you "pick the best recliner for me" at any of our locations in NC, SC, and GA.