La-Z-Boy vs Ashley Furniture: 7 Differences You Should Know in 2023
La-Z-Boy Southeast | January 11, 2023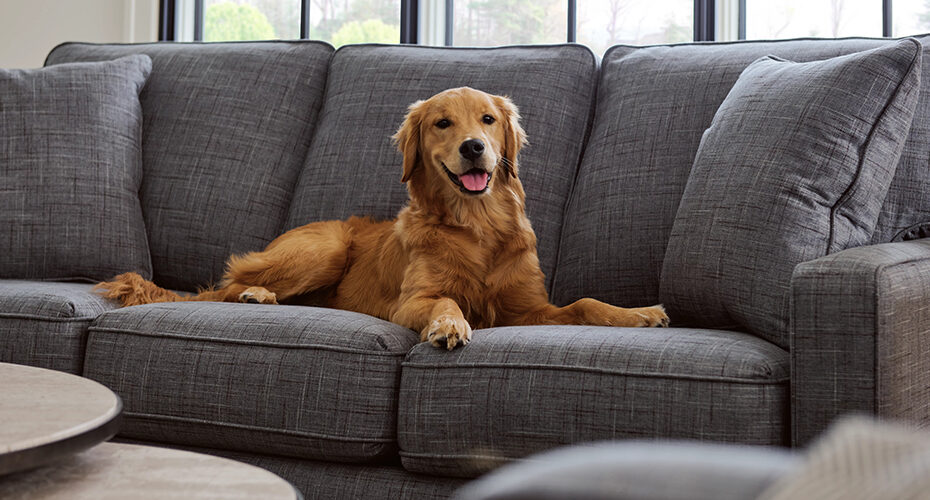 Are you searching for the differences between La-Z-Boy vs Ashley Furniture?
At La-Z-Boy Home Furnishings & Décor, we understand most people shop at multiple furniture stores before they make a decision.
In this article, we'll take an in-depth look at seven key differences between La-Z-Boy and Ashley Furniture.
---
DISCLAIMER: We are an authorized independent La-Z-Boy® dealer. References to Ashley HomeStore are for illustrative and educational purposes only. Ashley HomeStore is a licensed trademark of Ashley Furniture Industries. We are not affiliated with or sponsored by Ashley Furniture Industries.
---
La-Z-Boy and Ashley Furniture are two of the biggest names in the furniture industry.
They're both well-known brands and have been in business for many years.
La-Z-Boy is known for quality living room, dining room, and bedroom furniture with free design services.
Ashley is a retail chain with a variety of signature home furniture, décor, and accessories.
1) La-Z-Boy vs Ashley Furniture Cost
Both La-Z-Boy and Ashley have promotions that run throughout the year. This allows you to get a great deal on furniture year-round.
When comparing furniture on the basis of cost alone, Ashley is typically cheaper than La-Z-Boy Home Furnishings & Décor.
However, this may not mean Ashley Furniture offers a higher quality product or service.
2) La-Z-Boy vs Ashley Furniture Quality
According to Consumer Affairs, the overall satisfaction rating for La-Z-Boy Furniture Galleries is slightly higher than Ashley Furniture.
Many of Ashley's complaints are due to poor after sale service and damaged/broken furniture.
Some of their furniture was not delivered on time or arrived broken upon delivery.
Read all of Ashley's ratings and reviews here.
Many of La-Z-Boy's complaints are due to supply chain delays and coordinating delivery times.
La-Z-Boy Furniture is known for quality. We test our furniture at 2 times the industry standard.
Read all of La-Z-Boy's ratings and reviews here.
3) Free Interior Design Service
Furnishing your home can be overwhelming because you're spending a lot of money and don't want to make a costly mistake.
Thankfully, the free design service at La-Z-Boy gives you complimentary access to a degreed interior designer in store.
Utilizing a degreed interior designer will help you bring your dreams to life and make the experience as comfortable as possible.
This completely personalized design service is tailored to fit your unique style and budget.
Here are five more reasons why you should work with one of the talented interior designers at La-Z-Boy.
Ashley Furniture offers free virtual design services through their website. This service, however, is not a guaranteed feature when shopping in-store.
---
Learn more about the Free Design Service through La-Z-Boy.
---
4) Personalized Options
Customizing the style and upgrades added to a piece of furniture will make it truly one-of-a-kind.
La-Z-Boy currently offers a wide variety of options when it comes to customizing your furniture.
We give you the option to customize your:
Fabric
Wood
Leather
Trimming
Handle
Footrest
Base
Some sofas, couches, and recliners are even available with heat and massage.
Ashley has a few different colors of fabric and styling choices to pick from.
5) Furniture Delivery
Ashley offers free shipping on small, light packages delivered within the 48 contiguous United States.
Although many of their products do not fall into this category and are subject to an In-Home Delivery Fee.
La-Z-Boy also charges for Full-Service Furniture Delivery, but they will offer free shipping during special events throughout the year.
Both companies require you to schedule a time when you will be home for delivery.
This means you'll have to work with their schedule as well as yours.
When you spend a large amount of money on furniture, paying an extra $100 or more for delivery can seem ridiculous.
However, you can learn more about why furniture delivery is so expensive in our Learning Center.
At La-Z-Boy Home Furnishings & Décor, another major benefit you'll receive when your furniture is delivered is that it has already been unpackaged, assembled and quality checked.
This allows for any damages from packaging to be discovered and corrected prior to delivery.
6) Warranties & Furniture Protection
La-Z-Boy and Ashley Furniture offer warranties on all of their furniture.
Both warranties cover different aspects of your furniture for varying amounts of time.
Be sure to read the warranties for La-Z-Boy and Ashley to know exactly what they cover and for how long.
With La-Z-Boy, frames, springs, and mechanisms are all covered by a limited lifetime warranty.
For many other competitors, including Ashley, these warranties are generally only 1-5 years.
When it comes to protecting your fabric, an unsightly stain can ruin a new piece of furniture.
With iClean Fabric from La-Z-Boy you can relax and stop worrying about stains.
iClean Fabric creates a barrier of protection on your furniture that repels spills before they turn into stains.
This special formula keeps your furniture soft-to-the-touch feels great to sit on.
7) Where Is La-Z-Boy & Ashley Furniture Made?
When you look at the tag, you'll notice many pieces of furniture from La-Z-Boy are produced in North America.
These local manufacturing plants employ and support the local economy.
La-Z-Boy has five manufacturing plants located in:
Neosho, MO
Siloam Springs, AR
Dayton, TN
San Luis Rio Colorado, MX
Ramos Arizpe, MX
Plus, they source their parts and materials from America:
Steel: Tennessee & Alabama
Springs: Indiana & North Carolina
Foam: Mississippi
Hardwood Framing: Kentucky & Louisiana
Ashley has manufacturing facilities in the USA as well as international locations overseas like Vietnam and China.
Check Out These Additional Resources
Now, you can see how La-Z-Boy and Ashley Furniture have their advantages and disadvantages.
At La-Z-Boy Home Furnishings & Décor, our free design service makes the process of styling your home fun and easy.
Here are some additional online resources you may like to check out:
We'd be happy to help you bring your dreams to life at any of our locations in NC, SC, and GA.