About La-Z-Boy Southeast
"We believe in passionately creating customers for life, one exceptional experience at a time."
Tipperary Sales, also referred to as La-Z-Boy Southeast, is a family-owned company that independently operates eight La-Z-Boy Home Furnishings & Décor locations in North Carolina, South Carolina, and Georgia.
Company History
In 1976, R. Byron Brown, Jr. and his wife, Martha founded Tipperary Sales and opened a La-Z-Boy Showcase Shoppe in Columbia, S.C.
Having started from humble beginnings, Byron and Martha built a successful company based on values such as hard work, positivity, faith, and an embrace for change.
Named in honor of Martha's paternal grandfather, who hailed from County Tipperary, Ireland, Tipperary Sales has always placed the utmost importance on family.
R. Byron Brown, Jr. and Martha worked together for 30 years, instilling their beliefs, and building an atmosphere of family and faith into their company.
Since passing Tipperary Sales along to their children, it has grown to eight locations across the Southeastern United States.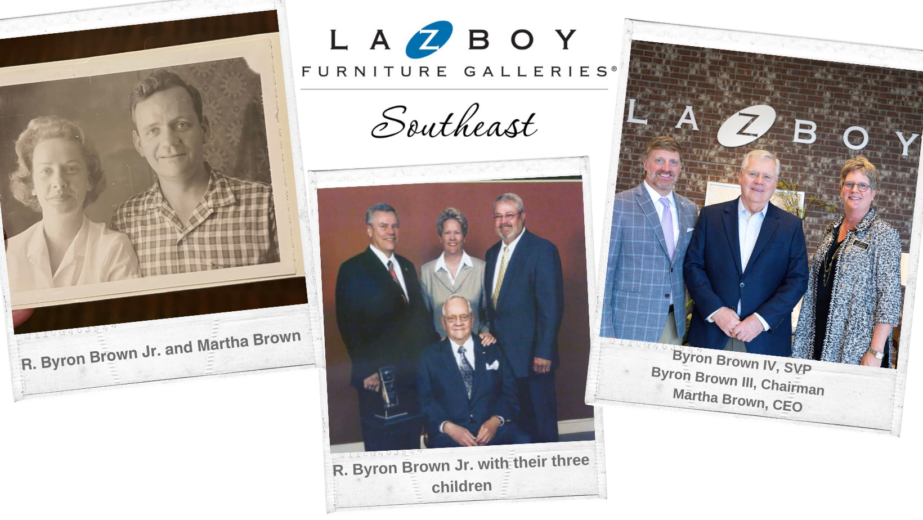 Our Mission
As an independent, family-run La-Z-Boy retail partner, La-Z-Boy Southeast offers a uniquely personalized and elevated experience for customers purchasing a national product that can't be found elsewhere.
With a discerning eye for all-American-made product, the La-Z-Boy Southeast team cultivates interior design projects for thousands of all scopes and sizes.
At your local La-Z-Boy Home Furnishings & Décor, we make furniture shopping fun and easy!
We're open 7 days a week and we'd be happy to help you make your house a home at any of our locations.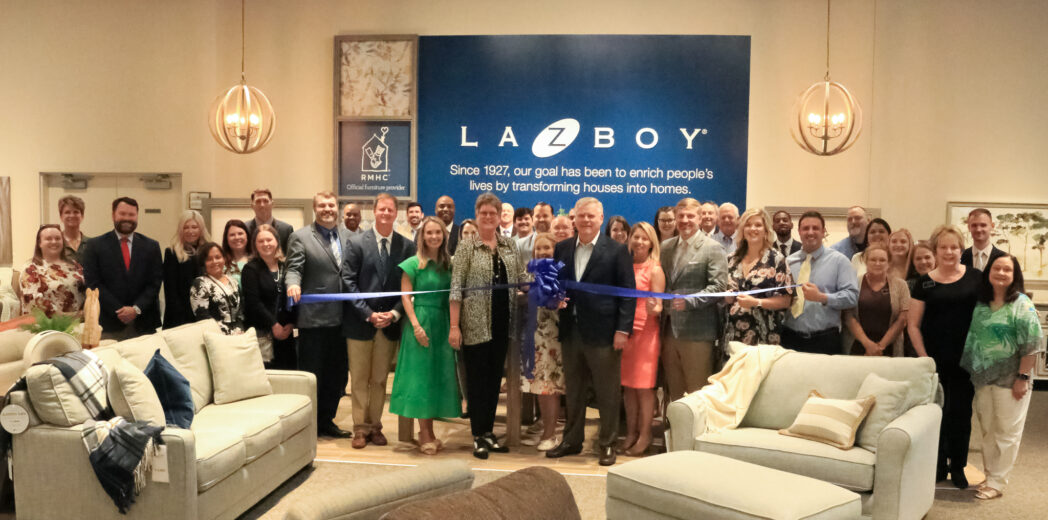 Rewards & Acknowledgements
Our privately-owned company is often recognized by La-Z-Boy, Inc. and industry professionals for its successes and has been awarded the following:
Retail Partner of the Year
La-Z-Boy Top Ten Store in the Nation
RMHC Partner of the Year
Top 100 U.S. Furniture Companies
The company's dedicated interior design and sales staff are commended each year by La-Z-Boy, Inc. with individual awards and honors for their achievements and talents.