10 Sustainable Furniture Companies You'll Love
La-Z-Boy Southeast | July 18, 2019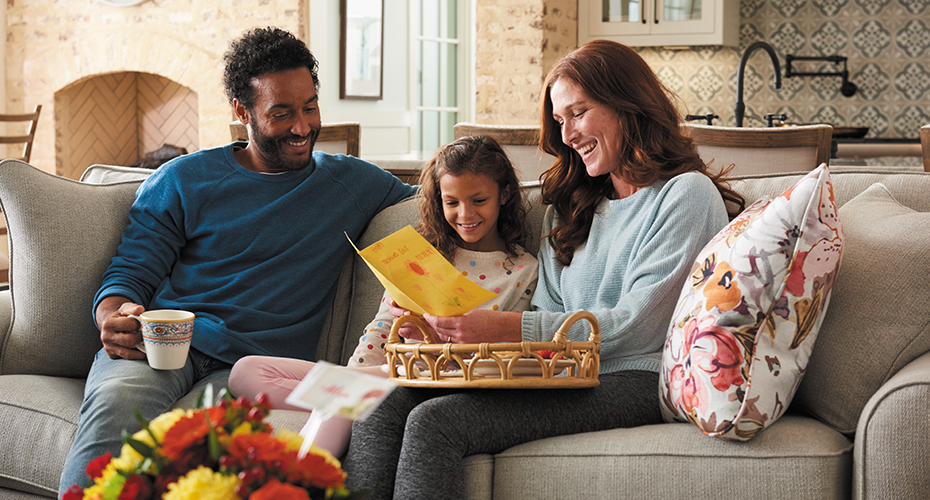 Are you looking for sustainable furniture companies that share your love for the environment?
Eco-friendly furniture stores are conscious about the working conditions and materials used in their manufacturing process.
In this article, we'll highlight ten sustainable furniture companies in no particular order.
La-Z-Boy
Plastic can take hundreds of years to completely decompose. In fact, every single piece of plastic ever made is still around.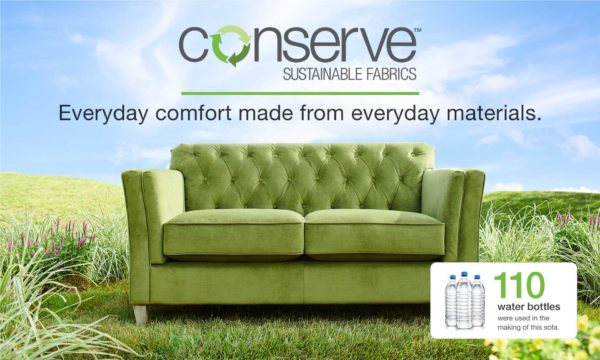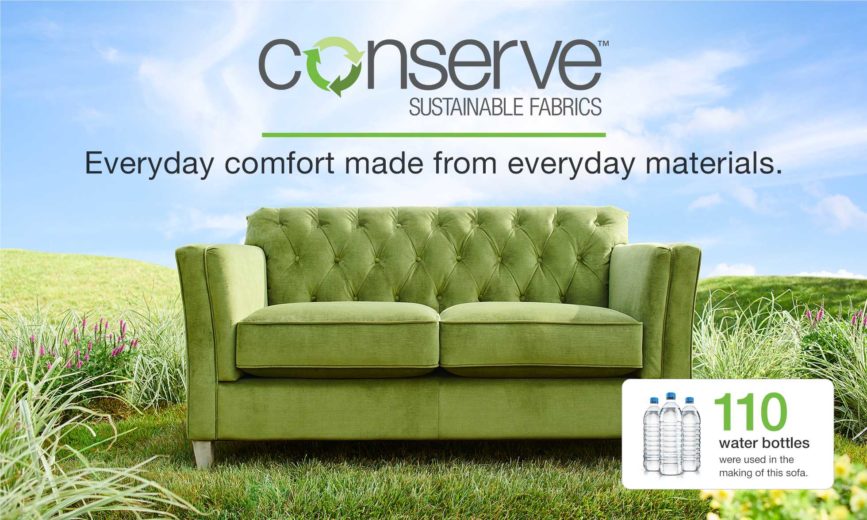 At La-Z-Boy Home Furnishings & Décor, we're turning recycled water bottles into sustainable fabrics to keep them out of our oceans.
Fabrics made with recycled water bottles are as soft, durable, and comfortable as other materials.
Our sustainable furniture fabrics come in a wide variety of patterns and colors.
Plus, they're available with iClean technology to protect your furniture from stains.
JoyBird
JoyBird is committed to saving the rainforest by planting trees with every purchase.
When you purchase an item, JoyBird plants more trees than were used in the manufacturing process for that particular product.
They've planted more than 400,000 trees, and each one gives us a more sustainable planet.
Medley
Medley takes pride in knowing their furniture is made from the best available materials that are better for our homes.
They are nature and wellness enthusiasts that use non-toxic materials without harsh chemicals or fire retardants.
All of their furniture is handcrafted in California and each piece ships within 4-6 weeks.
West Elm
West Elm carries a wide variety of home décor products including a line of sustainably sourced furniture.
Their eco-friendly options are made with wood from responsibly managed forests certified by the Forest Stewardship Council.
Plus, most of their furniture is made in fair trade facilities that leave a positive impact on workers and their communities.
VivaTerra
VivaTerra is always searching for new fair trade partners and sustainable production opportunities.
Their eco-friendly furniture is sourced from workers around the world who make fair wages.
They're a great option if you're looking for modern furniture with an artisan-made, natural twist.
Made Trade
Made Trade values sustainable products that are intentionally designed to create minimal negative environmental impact.
They are based in Portland, OR and source their products from manufacturers across the USA.
MT also carries vegan products that are made with earth-friendly and animal-free materials.
Crate & Barrel
Crate & Barrel is one of the biggest names in the furniture industry and they maintain a variety of environmental initiatives.
Their dining and home office collections are certified by the Forest Stewardship Council.
C&B also has a wide range of products made out of bamboo – one of the most sustainable products in the world.
Inmod
Inmod is known across the country for their work with clients like Nordstrom and Google.
They use sustainable wood, bamboo, and other materials to make functional and stylish furniture.
If you're in New York City, you should visit their beautiful showroom filled with styles for every room in your house.
Eco Chic
Eco Chic features a vibrant and eclectic collection of handmade sustainable furniture.
All of their furniture is made from reclaimed and upcycled materials. This gives each piece its own unique personality.
Plus, they use hand-layered paint, organic sealants, and zero-emission finishes to make their products even more eco-friendly.
ABC Home
ABC Home sources goods that are created with sustainability and fair labor standards in mind.
Most of their products are imported from Europe, Asia, and fair trade cooperatives in India.
ABC offers modern and elegant designs that minimizes our collective environmental footprint.
Check Out These Additional Resources
This list contains only a few sustainable furniture companies in no particular order. If you know someone we forgot, please send us a message and we'll be sure to add them.
At La-Z-Boy Home Furnishings & Décor, our degreed interior designers can help you pick the perfect sustainable fabric for your new furniture.
Here are some additional online resources you may like to check out:
We'd be happy to show you our eco-friendly furniture in-person at any of our locations in NC, SC, and GA.