How Much Does an Interior Designer Cost?
La-Z-Boy Southeast | May 30, 2017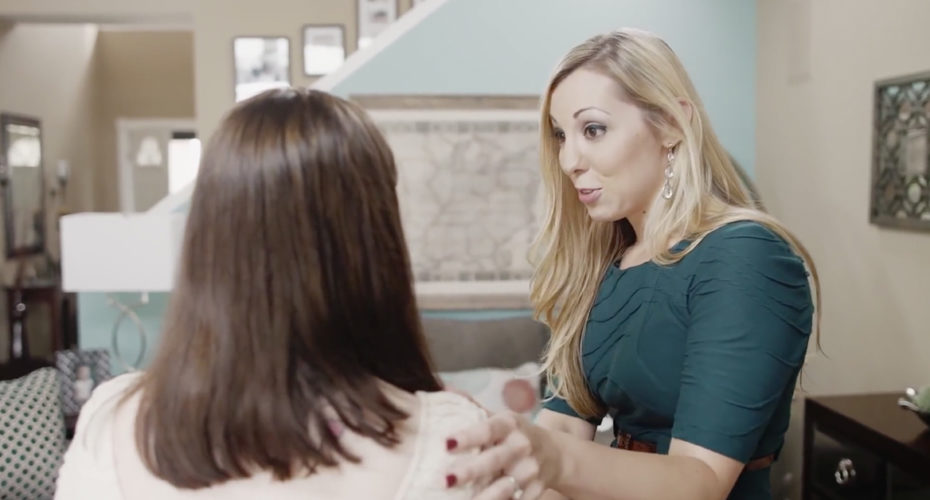 Are you trying to figure out exactly how much an interior designer costs?
Working with an interior designer makes the process of furnishing your home fun and easy.
At La-Z-Boy Home Furnishings & Décor, our free design service gives you access to a degreed interior designer at no extra cost.
However, we understand our free design service may not be the best fit for everyone.
In this article, we'll dive into the numbers and give you an idea of how much an interior designer costs.
How Much Do Homeowners Pay For Interior Design?
An average homeowner will spend around $5,000 on interior design services.
The following excerpt from HomeAdvisor.com reports cost data from homeowners who recently hired an interior designer:
Homeowners employing the services of an interior decorator or designer usually pay $1,797 to $9,403 for materials and labor, with an average of $5,585. Small projects cost as little as $400, while large projects cost as much as $20,000. Costs vary significantly based on the skill of the designer, the geographical location, and the scope of the project.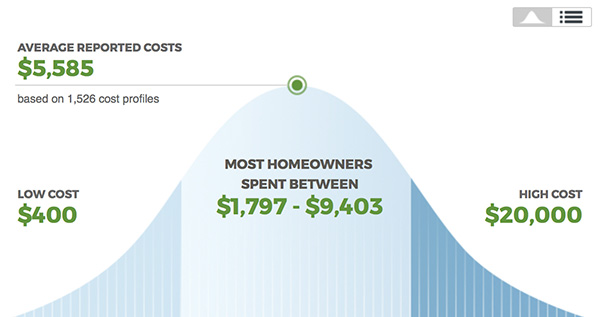 Interior designers charge for their services in one of four ways:
Cost Plus: Interior designers markup the final cost of furniture around 20% to pay for their services.
Hourly Rate: Most interior designers charge anywhere from $50 – $200/hour.
Fixed Rate: A single price to cover the work, materials, and other expenses.
Square Footage: The price is determined based on the square footage of the space being furnished.
It's also important to know most interior designers charge around $200 for a 1-2 hour consultation at the beginning of your project.
Before You Hire an Interior Designer
Before you hire an interior designer, make sure you define your goals, set your budget, and always stay in-charge.
Hiring an interior designer can easily go over budget if you don't pay attention to the direction your project is going.
Here are three more things to consider before hiring an interior designer:
Get at least three quotes: Taking the time to get multiple quotes always saves money in the long run. This also gives you an opportunity to meet with different designers to see if you like their sense of style and ideas for your room.
Confirm they have a degree: Most interior designers went to an accredited college or institution and had to achieve certification from the American Society of Interior Designers. This means they have been trained in interior design and are constantly learning new skills and techniques.
Ask to see their previous work: Interior designers typically have a portfolio full of their past work. The portfolio usually includes before and after pictures along with references you can contact. It is a great idea to contact these references and ask questions about their experience.
Once you've completed all three of these steps, you can make a well-informed decision about the interior designer you should choose.
Why Should I Hire an Interior Designer?
Professional interior designers have gone through many years of training and must pass strict certification programs.
There are many benefits to employing an interior designer because they:
Save you time.
Have an eye for color, light, and composition.
Can utilize space efficiently.
Plan your room with 3D software.
Work within your budget.
Hiring an interior designer may not be the most cost-effective solution if you're only looking to reinvent your current living space.
However, working with an interior designer makes sense when you're planning a complex project because it will keep everyone on track.
La-Z-Boy Free Design Service
One alternative to hiring an interior designer is to work with our free design service.
We've completed thousands of interior design projects and no job is too big or too small.
You can get started by booking an appointment online or visiting your nearest location.
Check Out These Additional Resources
Your interior designer costs will vary depending on the skill of the designer, your location, and the size of the project.
At La-Z-Boy Home Furnishings & Décor, our free design service is complimentary regardless of these factors.
We'd be happy to help you bring your dreams to life at any of our locations in NC, SC, and GA.