Furniture Shopping This Year? Here Are Your Must-Have Tips for Buying Furniture
La-Z-Boy Southeast | January 6, 2023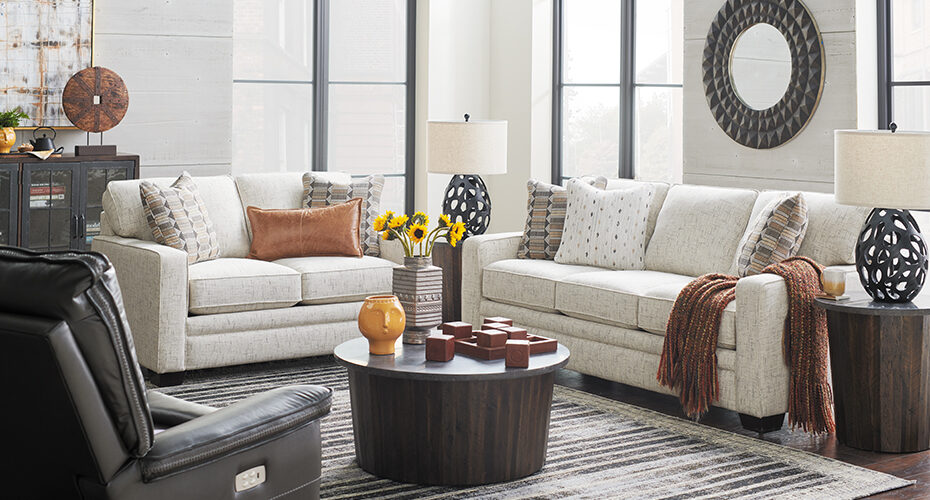 Buying furniture can be an exciting process. Whether you're moving into a new home or refreshing your room, your furniture will have a huge impact on your living space.
Buying furniture can also be an overwhelming process and a major expense. You want to make sure that you get exactly what you need.
At La-Z-Boy Home Furnishings & Décor, we help customers every day find the perfect furniture to fit their needs.
In this article, we'll address tips for buying furniture that can help save you time and money while enjoying the process.
If you're planning on shopping for furniture soon, you'll be equipped to begin the process with peace of mind that you're on your way to finding the perfect furniture for your needs.
Tips for Buying Furniture #1: Ask Yourself These Questions Before You Begin
Before you buy furniture, it's important to consider a few things unique to your individual wants and needs.
Here is a list of questions to ask yourself before you walk into your local furniture store.
How will you use your furniture?
How long will you keep your furniture?
Are you interested in leather or fabric?
Have you considered your budget?
Keeping these five things in mind before investing in new furniture will help you find the perfect items for your home.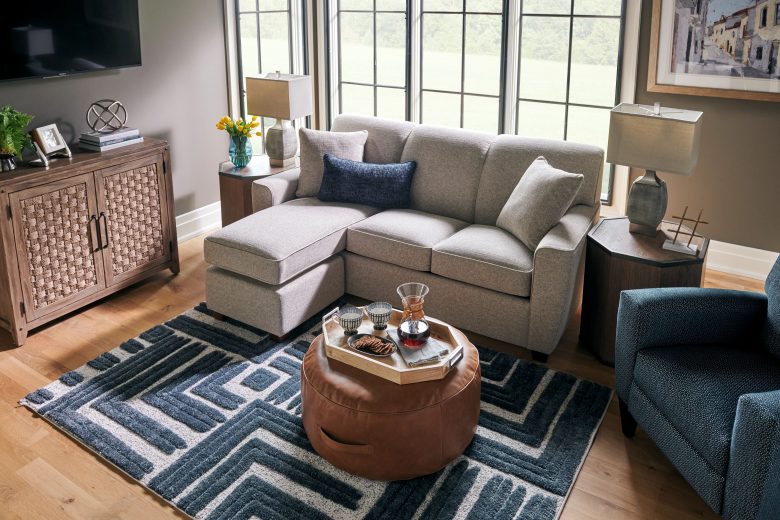 Tips for Buying Furniture #2: Research Where You Want to Shop for Furniture
There are endless options of furniture brands, retail stores, and online sites to choose from when it comes to buying furniture.
Finding the best fit for your home starts with selecting a furniture brand that fits your lifestyle, budget, and unique needs.
In this article, we've accessed 10 major furniture brands and their unique offerings.
Another area to consider when shopping is whether or not to shop at a discount furniture store. If you're considering making your next furniture purchase from a discount furniture store, it's important to weigh whether or not it's the right fit for your needs.
In this article, you can review the advantages and disadvantages of shopping at a discount furniture outlet.
Buying furniture online is also an appealing option for a multitude of reasons. It can be fast, convenient, and seem like an easy option when you're busy.
But before you add to cart, read this article to learn about 5 common problems with buying furniture online to avoid costly mistakes.
Tips for Buying Furniture #3: Follow These Steps to Prepare for Your Furniture Purchase
Measure Your Doorways & Living Space
Measuring your room to make sure your new furniture will fit properly is an important first step in the buying process.
However, most people forget to measure their doorways to make sure they can get their new piece to its room.
You'll also need to consider stairways or elevator dimensions if your furniture is going up a level.
Research Pricing
Giving yourself a price range will help you determine where you may want to shop and what to look for. Sticking to your budget will keep you from spending more than you expected.
If you're not sure where to start, here are some articles that will help you set your price range:
It's also important to consider furniture delivery when you calculate your final price.
One helpful way to stick to your budget is to enlist the help of a sales representative. At La-Z-Boy Home Furnishings & Décor, your design consultant will use your price range to help you stay within your budget.
Another consideration when it comes to pricing is financing. It's important to understand what financing options may be available and whether or not it's something you should consider with your purchase.
Try it Before You Buy It
One of the biggest mistakes you can make is deciding to purchase a piece of furniture before you see it in person.
Some online furniture companies will offer free returns with 365-day home trials.
However, they will not accept items they consider damaged, soiled, or excessively used.
This means you could be stuck with expensive furniture you don't like if they deem it has been "excessively used" or damaged.
Plus, some online retailers will charge a 20% processing fee from your refund.
Consider Getting a Second Opinion
Seeking out the opinion of an interior design expert gives you an opportunity to ask questions and avoid mistakes.
At La-Z-Boy Home Furnishings & Décor, you can bring your dreams to life by working with a professional interior designer for free.
There is no project too big or too small. Plus, our free design service makes the entire process of styling your home fun and easy.
Tips for Buying Furniture # 4: Download this Free Furniture Buying Guide
No matter where you choose to shop, you can download our free furniture buying guide.
In addition to the tips included in this article, this free guide will teach you:
The best time to buy furniture.
How much furniture costs.
How much an interior designer costs.
Furniture stores with free design services.
How to apply for furniture financing.
Which stores have a price match guarantee.
Why furniture delivery is so expensive.
Get Ready to Enjoy Your Furniture Shopping Experience
At La-Z-Boy Home Furnishings & Décor, we think furniture shopping should be fun and easy.
With the right tips and tools, you can have a pleasurable experience and be left with furniture you'll enjoy for years to come.
If you're still in need of additional tips for buying furniture, our consultants would be happy to help you make the right decision for your next furniture purchase at any of our locations in NC, SC, and GA.