How to Measure Your Doorway for Furniture Deliveries
La-Z-Boy Southeast | June 26, 2018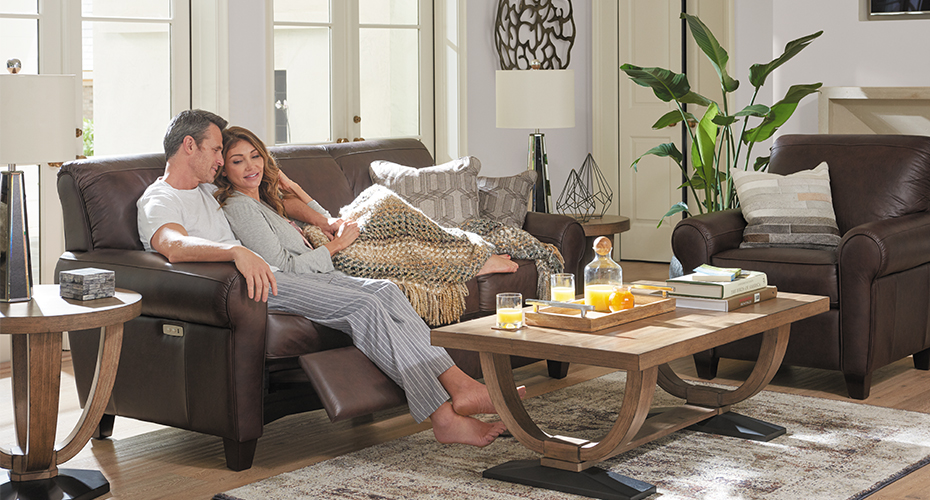 Knowing how to measure your doorway for furniture deliveries is one of the most important parts of interior design.
You can make sure large pieces of furniture like sofas, dressers, and bookcases will fit into your home with a measuring tape and a little planning.
In this article, we'll teach you how to measure your doorways for furniture deliveries in three easy steps.
1) Measure Your Doors & Hallways
First, you'll need to measure your entryways including doors, hallways, and stairways. Use a measuring tape and write down your entryway:
Consider all of the paths your furniture can take to arrive at its destination. Sketching the path while you write down your dimensions is also helpful.
2) Measure Your Furniture Dimensions
Next, it's time to measure your new furniture. You can find the dimensions by visiting your store or looking them up online. Most furniture product pages will have the dimensions listed near the bottom.
Measure your furniture and write down the:
Width (W)
Height (H)
Depth (D)
Diagonal Depth (DD)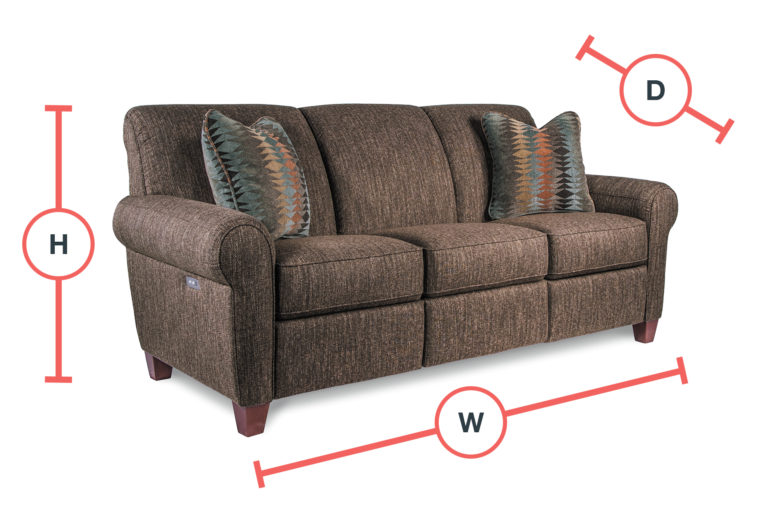 The diagonal depth will tell you if the piece can be carried through entryways at an angle.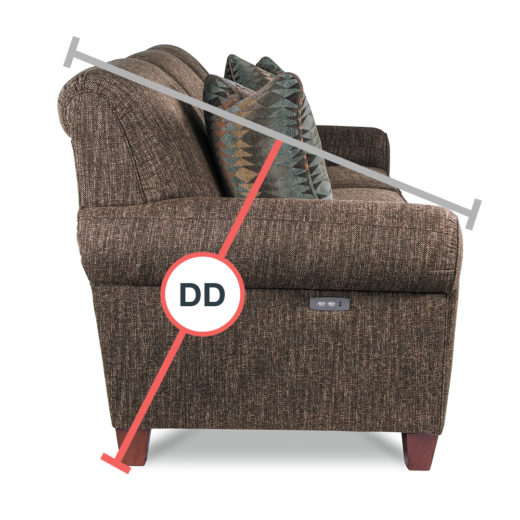 3) Make Sure It Will Fit
Now that you have all of the measurements you'll need, we can check to see if your new piece of furniture will fit through your entryways.
For most furniture, the width of the entryway must be larger than your furniture's depth, height, or diagonal depth.
Entryway Width > Furniture Depth or Height or Diagonal Depth
Your furniture will fit as long as one of these furniture measurements is less than the width of your entryway.
Tip: Cover Your Entryways With Old Blankets
When you sign-up for La-Z-Boy Full-Service Furniture Delivery they'll use blankets as a buffer between your entryways and furniture. You can use this same technique with old blankets.
Protecting your entryways by hanging a blanket or comforter on the corners will prevent unnecessary scratches to your walls and furniture.
Some people will also cover their furniture with blankets too, but this can make it difficult to maintain your grip while moving.
Get Help Measuring Your Room
If you'd like some help measuring your room, you can meet with a degreed interior designer for free at your local La-Z-Boy Home Furnishings & Décor.
This free service includes an in-home design consultation, so your designer is able to measure your room and observe traffic patterns.
You can bring your interior design ideas to life by visiting your location and booking your free consultation today.