10 La-Z-Boy Recliner Upgrades You'll Love
La-Z-Boy Southeast | July 24, 2020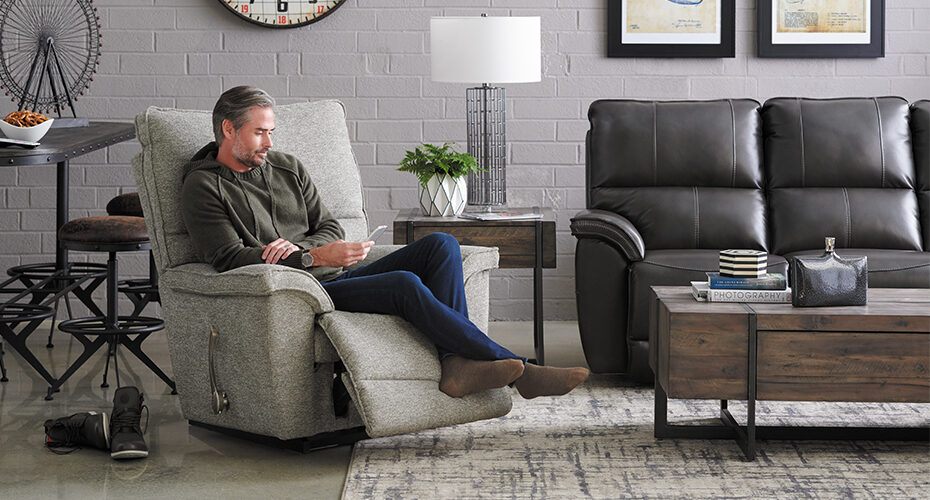 Have you heard about all of the La-Z-Boy Recliner upgrades you can customize your chair with?
At La-Z-Boy Home Furnishings & Décor, we offer the most available options and upgrades in the recliner market.
In this article, we'll show you how to make your chair one-of-a-kind with La-Z-Boy Recliner upgrades and options.
1) La-Z-Boy Wireless Remote
Reclining with the La-Z-Boy Wireless Remote makes putting your feet up easier than ever.
Upgrading to the wireless remote comes with some great features and benefits including:
Two Memory Positions
Find My Remote
No Bulky Cords
Do Not Disturb
USB Charging Port
Plus, the remote's ergonomic design conveniently clips into the side of your recliner.
2) Brushed Metal Handle
If our classic wooden handle isn't your style, upgrade to our brushed metal handle instead.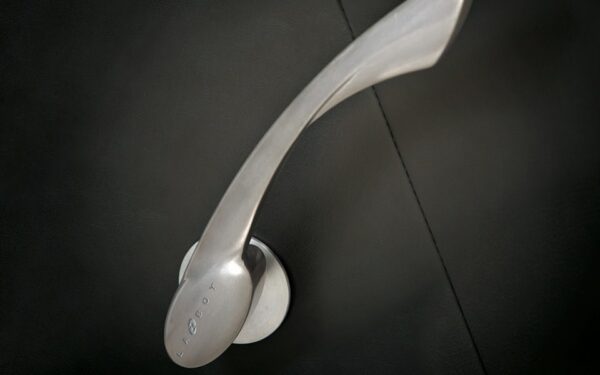 This handle has a sleek and ergonomic design built with brushed metal.
Selecting this upgrade will make your recliner look and feel more stylish than ever.
3) Extra Tall Base
Being able to plant your feet on the ground while sitting is important to finding the right fit for your unique body type.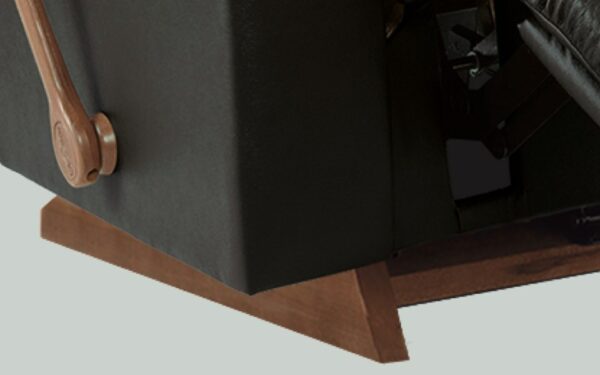 By upgrading to an extra tall base, you'll bring an additional 1.5″ to your seat and chair height.
This is a great option for people over 6'3″ or with long legs who need the extra height.
4) Swivel Base
Have you ever sat in a chair that swivels? It's a whole lot of fun!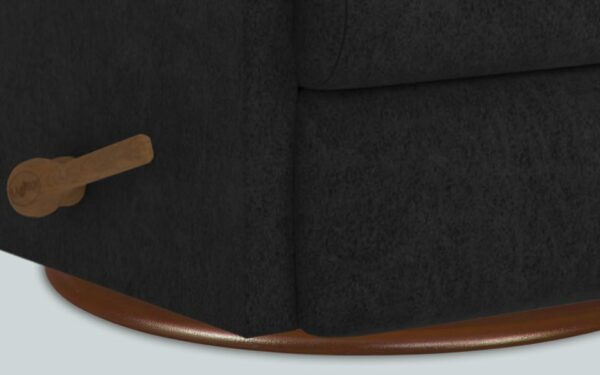 Upgrading to a swivel base allows full-reclining comfort with 360° swivel motion.
All of our La-Z-Boy Recliners can be upgraded with a swivel base for an extra $100.
5) Elongated Handle
If you're having trouble reaching the handle on your manual recliner, you're in luck.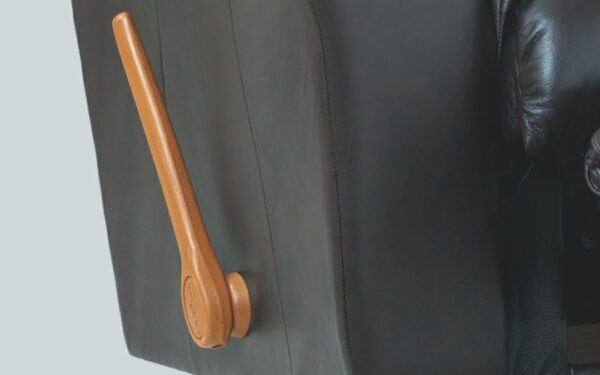 Upgrading to an elongated handle will give an additional 2″ to your reclining mechanism.
Using a longer handle will also add leverage to make reclining smooth, easy, and effortless.
6) Extended Legrest
If your feet hang off of your legrest while reclined, you may experience ankle pain.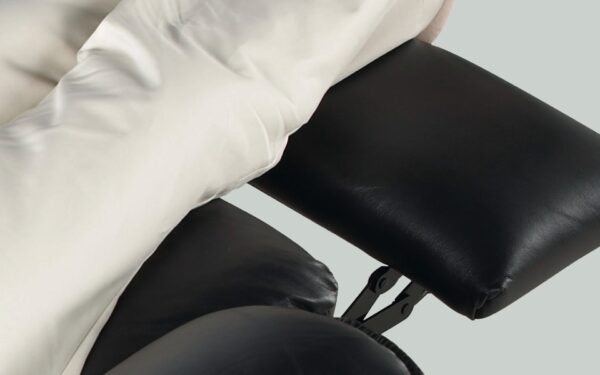 Upgrading to an extended legrest will give your legs and feet the proper support they need.
Extended leg rests are available on most of our non-chaise recliners.
7) Heat & Massage
Nothing helps you recover from a long day like heat and massage.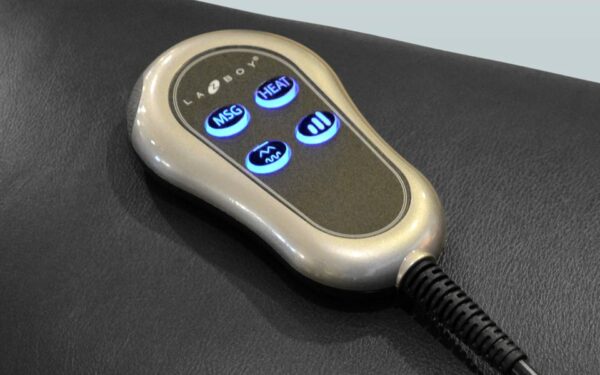 This upgrade comes with a wand controller to operate the heat and massage functions.
This upgrade provides extra comfort at the touch of a button. However, it's only available on select recliner styles.
8) Left Handle
La-Z-Boy Recliners are naturally built with the reclining handle on the right side.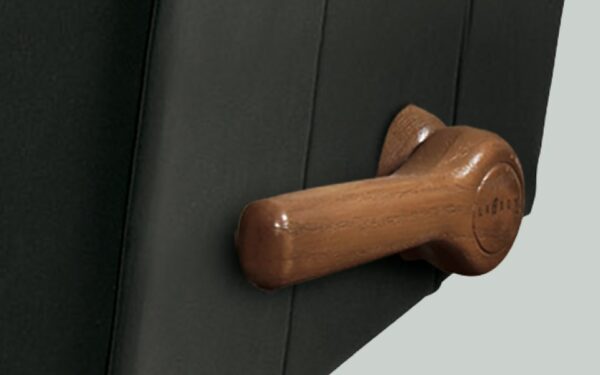 If you're left handed or your room calls for the handle on the other side, you're in luck.
We can move the handle to the left side in order to accommodate your needs.
9) Wall Recliner
If your room design calls for a recliner placed against a wall or corner, you may be worried about having enough space to recline.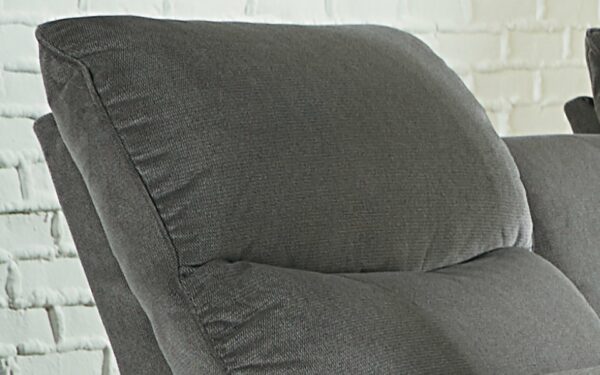 Thankfully, you have the option to upgrade to a wall recliner with most of our styles.
This option allows you to fully recline with the chair places inches from a wall.
10) Battery Pack
Getting electricity to your power recliner can be a hassle if it's in the middle of the room.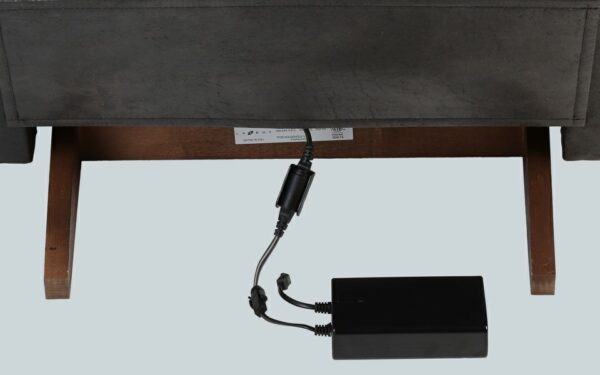 Upgrading to a battery pack will allow you to place your power furniture anywhere you want without running an extension cable.
This convenient upgrade is available on all of our power reclining furniture.
Check Out These Additional Resources
Selecting these La-Z-Boy Recliner upgrades will personalize your chair and make it yours.
At La-Z-Boy Home Furnishings & Décor, we can fit you for a recliner built for your unique body type.
Here are some additional online resources you may like to check out:
We'd be happy to help you select the perfect recliner at any of our locations in NC, SC, and GA.