La-Z-Boy Lifetime Warranty Explained
La-Z-Boy Southeast | April 28, 2023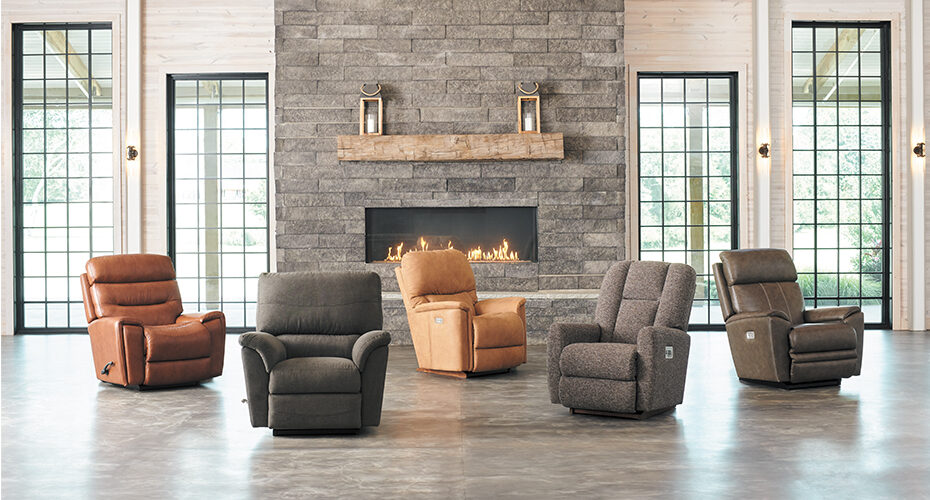 When it comes to warranties, sometimes it can feel like a confusing process in order to understand what is and is not covered.
You may be wondering if you fully understand the fine print on your purchase. And whether or not you'll have future costly matters to deal with.
In addition to understanding your La-Z-Boy Lifetime Warranty Coverage, you also want to know whether or not you'll be able to navigate the process of filing a warranty claim, should you ever need to.
At La-Z-Boy Home Furnishings & Décor, it's our mission to create passionate customers for life, one exceptional experience at a time. We want you to be satisfied with your purchase and enjoy the longevity that comes with purchasing high-quality furniture such as La-Z-Boy.
In this article and video, we'll explain what you can expect from La-Z-Boy's limited lifetime warranty. You'll have a better understanding of the coverage you'll receive on your furniture as well as what to do should you ever need to file a warranty claim.
What is Covered Under the La-Z-Boy Lifetime Warranty?
La-Z-Boy stands behind its high-quality furniture which is why you'll receive a limited lifetime warranty on all your furniture.
La-Z-Boy's limited lifetime warranty covers the mechanisms, frames, and springs of the furniture. This warranty is designed to protect against defects in materials and workmanship under normal use and conditions.
Your protection coverage includes the metal, swivel, and wooden frame components of the base of the furniture.
It's worth noting that a lifetime warranty does not necessarily mean that your furniture will actually last a lifetime, but rather that La-Z-Boy stands behind the quality of the materials and workmanship used in their products for the time you keep your furniture.
So, how long should you expect your La-Z-Boy furniture to last? The average shopper looks to replace their furniture every 7-15 years. Many factors play into this average including wear and tear, life changes, as well as changes in style preferences.
With proper care and treatment, La-Z-Boy furniture is known to last beyond the average replacement time and well past the lifetime of many other competitors' furniture.
Customers consistently share reviews and feedback noting that they have gotten over 20 years of use out of their furniture.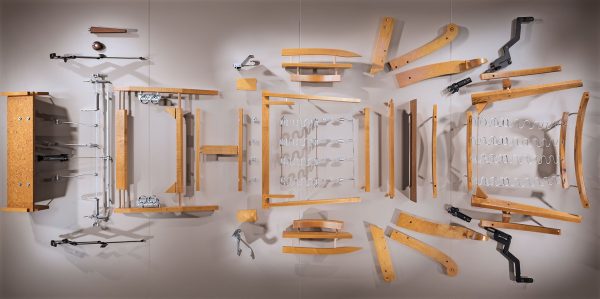 What is Not Covered Under the La-Z-Boy Lifetime Warranty?
While the overall frame of your furniture is protected, there are certain parts of your furniture that will be more susceptible to wear and tear from continued use. These parts cannot be covered for life and instead will be covered for the first few years of owning your furniture.
Covered for 1 year:
Foam Resiliency
Regular fabric & leather
Covered for 3 years:
Air foam seat cushion
Electrical components on power recliners
Lift mechanism on lift recliner chairs
You are responsible for service part handling fees, in-home inspection fees, and transportation of the product to and from the dealer. This also means that if a service technician has to come to your house to replace the part, you'll be responsible for this additional cost.
All warranties are voided by evidence of excessive soiling, improper cleaning or treatment, abuse, or abnormal use or use contrary to the advisories or instructions contained herein. Warranties also do not apply to products used for rental, business, commercial, institutional, or other non-residential uses.
If your La-Z-Boy furniture requires service or repairs, it is important to contact the manufacturer or a professional furniture repair service to ensure that the repairs are done correctly and safely. Some repairs may be covered under the warranty, while others may require additional fees or charges.
How Do I File a La-Z-Boy Warranty Claim or Request Service?
It's important to understand that service on La-Z-Boy products depends on how you purchased your La-Z-Boy furniture. If you purchased your furniture directly through La-Z-Boy (online or through an authorized dealer), you can follow these simple steps to file a warranty claim.
Contact your local store to connect with the service department
Briefly describe the issue
Have the following items ready to provide the service representative: Acknowledgement number ("ACK/LINE/ITEM") from your product ID tag, Style # from your product ID tag, Fabric # from your product ID tag
Have your original purchase receipt and delivery date details available
If you purchased furniture at a La-Z-Boy Southeast Location, you can begin your process by clicking this link.
La-Z-Boy vs. the Competition's Warranty
Overall, La-Z-Boy's warranty is designed to provide comprehensive coverage for customers' furniture, and the commitment to customizable coverage and in-home service is set apart from competitors.
La-Z-Boy's warranty is different from competitors in several ways:
Limited Lifetime Warranty: La-Z-Boy offers a limited lifetime warranty, which is longer than the warranties offered by many other furniture manufacturers. This warranty covers the frame and springs of the furniture for the lifetime of the furniture and is designed to protect against defects in materials and workmanship under normal use and conditions. Many other warranties give on average only 1-2 years in which these parts may be covered.
Customizable Coverage: La-Z-Boy allows customers to customize their warranty coverage based on their specific needs and preferences. For example, you can choose to add extended coverage for fabric or leather, or you can purchase additional coverage for specific components of their furniture.
Localized Service: La-Z-Boy offers service for warranty claims at a local level. Having a local service saves you time and cuts down on your overall service costs.
Additional Warranties Available with La-Z-Boy Furniture
In addition to your lifetime warranty, there are other warranties available to keep your furniture protected. Depending on your lifestyle and needs, these can help you extend the life of your furniture.
Depending on the type of furniture you purchase, your sales consultant will review the additional coverage that comes with your furniture.
Find Comfort in Your Purchase with La-Z-Boy
When you make a La-Z-Boy purchase, you can rest comfortably knowing that your investment will be protected.
While not every piece of your furniture is guaranteed to last for life, with proper care and treatment, your La-Z-Boy furniture can provide you with comfort for years to come.
With La-Z-Boy, both your furniture and protection coverage can be customized to meet your style and preferences.
Our consultants are always available to answer your questions in-store and help you with furniture purchase decisions at any of our locations in NC, SC, and GA.