La-Z-Boy Reese Recliner Review
La-Z-Boy Southeast | March 2, 2022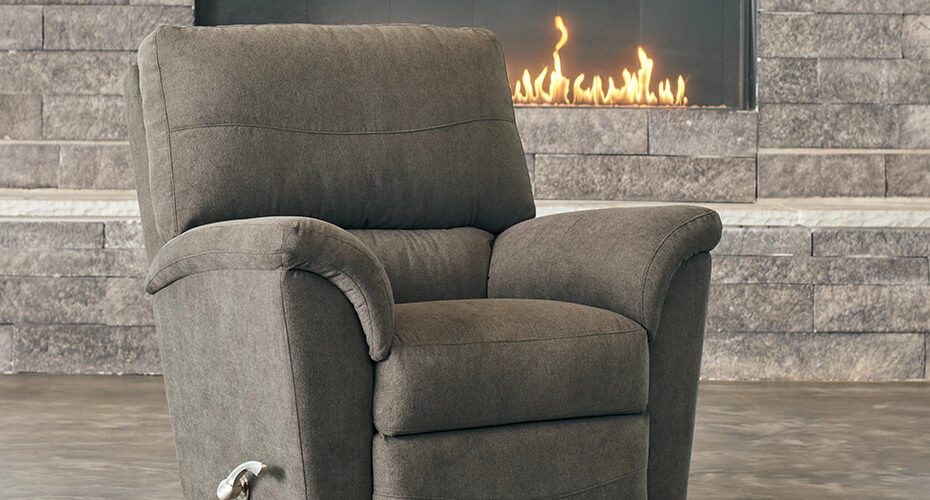 Are you looking for a La-Z-Boy Reese Recliner review that goes over all of the features, dimensions, and upgrades?
At La-Z-Boy Home Furnishings & Décor, we've helped thousands find the perfect recliner for their body type and unique needs.
In this article and video review, we'll help you narrow down the search so you can find the recliner that's right for you.
Features: La-Z-Boy Reese Recliner Review
The La-Z-Boy Reese Recliner is able to bring comfort and versatility to your existing décor.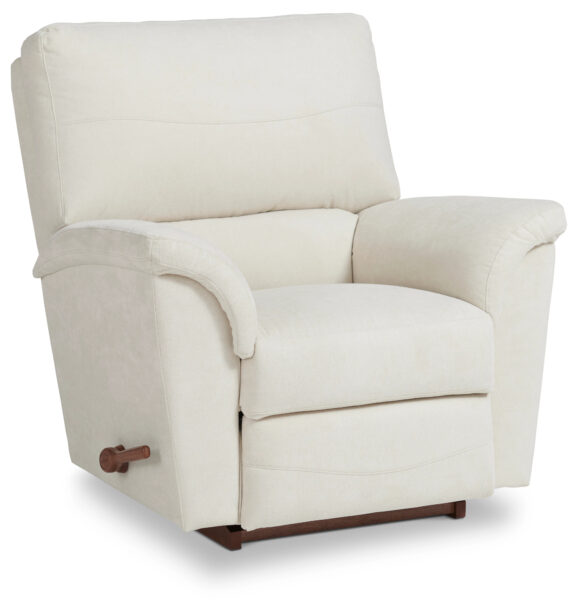 Reese features a pub-style back and pillow top arms to create the ideal spot for reading or watching TV.
This chair also has seven patented features you'll only find on a La-Z-Boy Recliner:
Lower Back Support
Recline & Rock at The Same Time
Three Locking Footrest Positions
Sixteen Locking Rocker Positions
Four-Sided Frame Construction
Dual Locking Footrest
Contour Cut Foam
La-Z-Boy Recliners are constantly researched and developed to create new features that will make them even more comfortable.
Dimensions: La-Z-Boy Reese Recliner Review
The Reese Recliner is typically a good fit for people between 5'4″ to 5'9″ due to its small scale.
Body Depth: 38.5″
Body Height: 41.5″
Body Width: 40″
Seat Depth: 21″
Seat Height: 20″
Seat Width: 18.5″
You can make sure you're picking a recliner that fits your unique body type by visiting one of our locations and getting fitted.
Upgrades: La-Z-Boy Reese Recliner Review
La-Z-Boy Recliners come in more than 900 different leathers and fabrics.
Plus, they offer the widest variety of custom upgrades in the recliner market.
Some of the options you can choose from:
Brushed Metal Handle
Swivel Base
Extended Handle
Heat & Massage
Left Side Handle
Hidden Battery Pack
Upgrading your La-Z-Boy Reese Recliner will make it truly one-of-a-kind.
How Much Does The La-Z-Boy Reese Recliner Cost?
The La-Z-Boy Reese Recliner starts at $1,079 then your final price is determined by the fabric, options, and upgrades you select.
However, you may be able to find a lower starting price depending on the type of sale currently running at your store.
You can receive an exact quote by visiting your nearest location and customizing your chair.
Check Out These Additional Resources
We hope this La-Z-Boy Reese Recliner review has helped you narrow down your search for the perfect recliner.
At La-Z-Boy Home Furnishings & Décor, we carry a wide range of recliners on our showroom floor.
Here are some additional online resources you may like to check out:
If you have any questions, we'd be happy to answer them at our locations in NC, SC, and GA.