5 Features and Benefits of the La-Z-Boy Wireless Remote
La-Z-Boy Southeast | December 18, 2019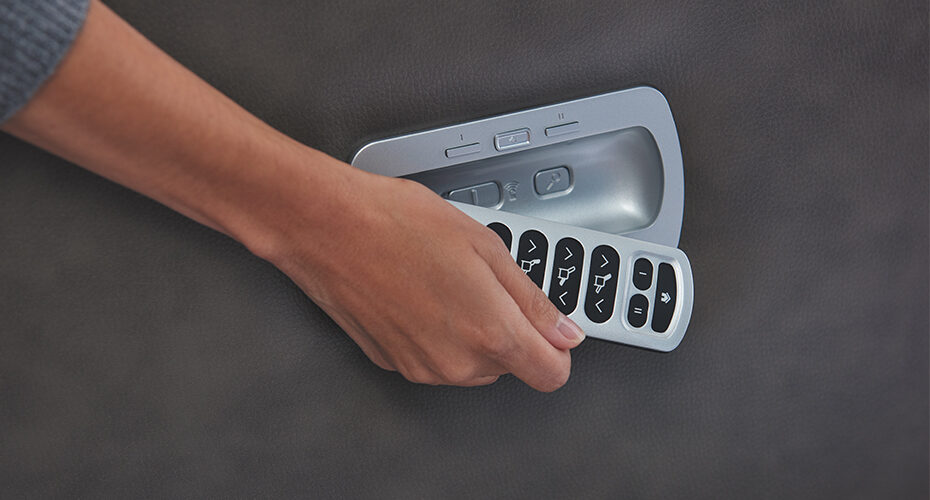 Reclining with the La-Z-Boy Wireless Remote makes putting your feet up easier than ever.
At La-Z-Boy Home Furnishings & Décor, our furniture is available with a wide range of fabrics, options, and upgrades.
In this article and video, we'll go over five features and benefits you'll enjoy when you upgrade to the La-Z-Boy Wireless Remote.
1) Goodbye Bulky Cords
We're excited La-Z-Boy has finally ditched the bulky cord attached to their previous remote and entered the wireless world.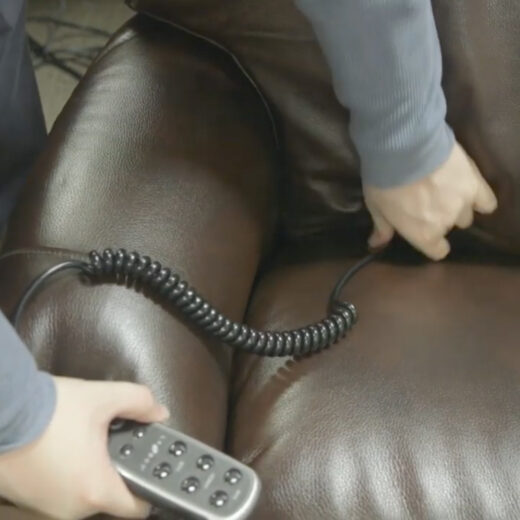 Removing the bulky cord (pictured above) makes your sitting area much more comfortable.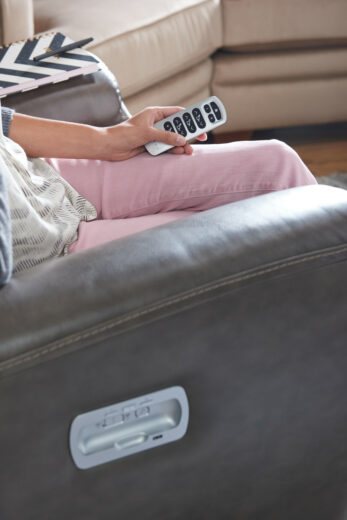 The La-Z-Boy Wireless Remote features an ergonomic design and conveniently clips into the cradle on the side of your recliner.
Plus, the wireless remote is battery-operated with easier controls than previous models.
2) Two Memory Positions
Everyone has one perfect reclining position they like to relax in. Now, you can have two of them.
With the La-Z-Boy Wireless Remote you have two presets you can program into the memory bank.
This means you and a loved one can program your favorite positions into the chair.
Or you can have one position for naps and another for working on the computer.
When you're ready to get up, simply click the home button to return to a seated position.
3) Find My Remote
One of the most common questions we receive from people considering the La-Z-Boy Wireless Remote is, "What happens if I lose it?"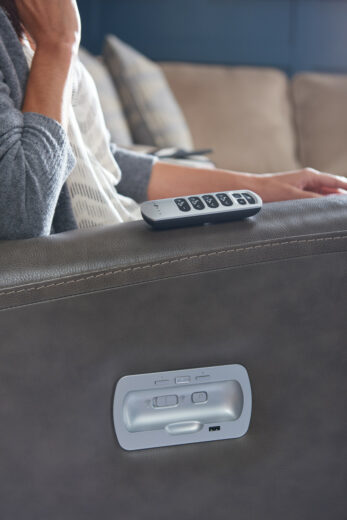 If you happen to lose your remote, click the "find me" button on your chair and your remote will flash and beep for two minutes.
Once you find your remote, click any button to make it stop flashing then get back to relaxing.
4) Do Not Disturb
If your remote gets in the wrong hands or you don't want to accidentally press a button, turn on the "do not disturb" feature.
This feature blocks the signal from your wireless remote and keeps your settings locked in place.
You can turn "do not disturb" off and wake your remote up by sliding the notch to the unlocked position.
5) USB Charging Port
These days, most of us have plenty of electronics that need to be charged throughout the day.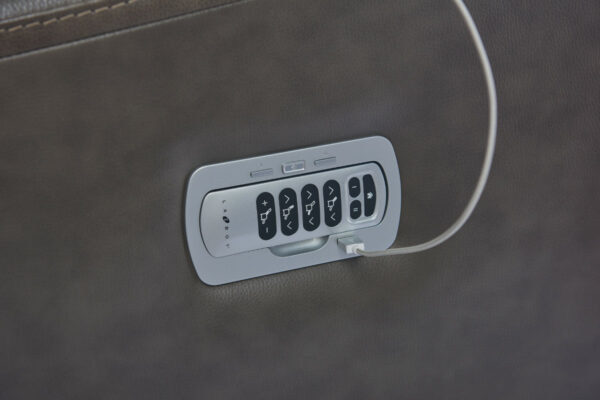 Recliners with the La-Z-Boy Wireless Remote come with an easily accessible USB port.
This gives you the ability to charge your batteries while you recharge from a long day.
Free Download: Recliner Buying Guide
Recliners with the La-Z-Boy Wireless Remote are easy-to-use and come with a bunch of great features and benefits.
However, you need to make sure your recliner is the best fit for your body type before you make any upgrades.
Our free recliner buying guide will show you how to prevent unnecessary pain and get the right fit.
Here are some additional online resources you may like to check out:
We'd be happy to help you find the perfect recliner at any of our locations in NC, SC, and GA.