Are La-Z-Boy Recliners Worth The Money?
La-Z-Boy Southeast | January 12, 2021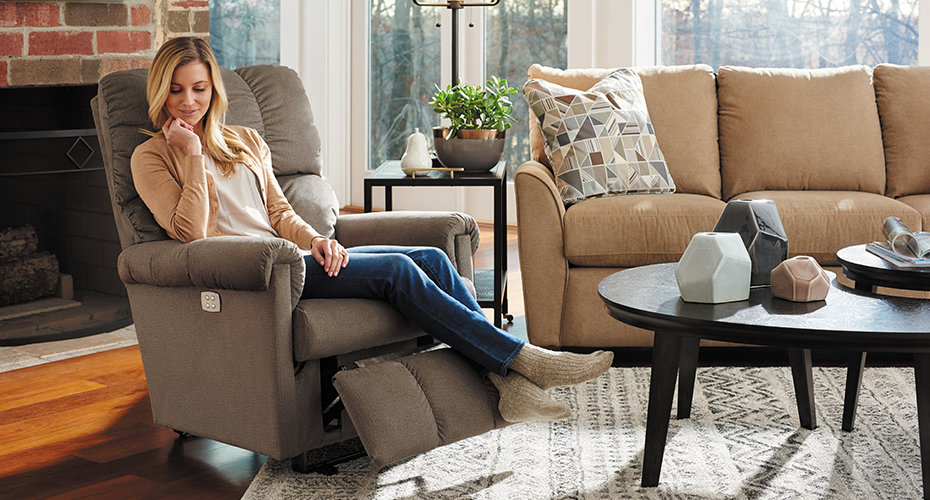 Have you ever asked yourself, "Are La-Z-Boy Recliners worth the money?"
At La-Z-Boy Home Furnishings & Décor, we think they're worth every penny. However, we realize this could be seen as a little biased.
That's why we decided to put together this article and answer this common question with facts instead of opinions.
Exclusive Patented Features on La-Z-Boy Recliners
La-Z-Boy invented the recliner in 1927 and has collected many patents throughout the years.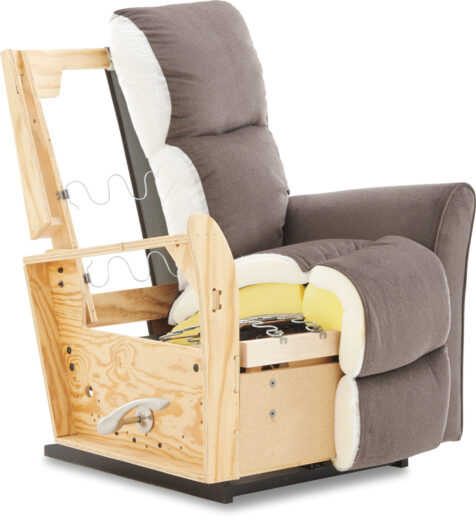 This means you'll only find these features and benefits on a genuine La-Z-Boy Recliner:
Lower Back Support
Recline Your Back & Rock At The Same Time
Three Locking Footrest Positions
Sixteen Locking Rocker Positions
4-Sided Frame Construction
Dual Locking Footrest
Contour Cut Foam
Other furniture brands are unable to match the comfort and durability of La-Z-Boy because they don't have access to these patents.
Most Available Fabrics, Options, and Upgrades
La-Z-Boy Recliners offer the most available fabrics, options, and upgrades in the market.
Once you pick your fabric, you can further customize your new recliner by selecting options and upgrades at an additional cost.
Here are a few you can choose from:
Swivel Base
Extended Leg Rest
Handle on Left or Right
Wood or Silver Arc Handle
AirForm Memory Foam Cushions
If you're overwhelmed by this wide range of fabrics, options, and upgrades – we promise there's no need to worry.
Our design consultants are available to help you find the perfect recliner for your personal needs.
Customer Care After The Sale
At La-Z-Boy Home Furnishings & Décor, we have a dedicated team of service technicians to keep your recliner in top shape.
If anything happens, simply call our Customer Care Team at (800) 375-6890 and we'll fix your recliner as soon as possible.
La-Z-Boy Recliners also come with a limited lifetime warranty to cover parts, mechanisms, fabric, etc.
Are La-Z-Boy Recliners Worth The Money?
In our opinion, La-Z-Boy Recliners are worth the money because of their patented features, wide selection of fabrics, and customizable upgrades.
Plus, recliners from La-Z-Boy offer peace-of-mind with their limited lifetime warranty and local customer service team.
If you have any questions, please schedule a virtual design consultation to meet with one of our design consultants.
Check Out These Additional Resources
La-Z-Boy Recliners are famous around the world for their unique comfort and design.
When most people see a recliner, they automatically call it a "La-Z-Boy" even though it may be another brand.
However, only authentic La-Z-Boy Recliners have patented features and the most available fabrics, options, and upgrades.
Here are some additional resources you may like to check out during your recliner search:
We'd be happy to fit you for a La-Z-Boy Recliner at any of our locations in NC, SC, and GA.