La-Z-Boy Kipling Recliner Review
La-Z-Boy Southeast | April 23, 2021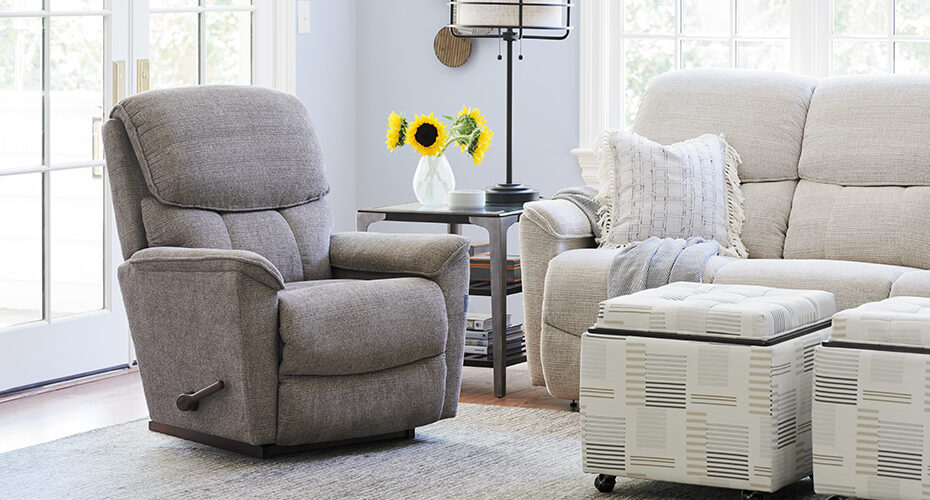 Are you looking for a La-Z-Boy Kipling Recliner review that goes over all of the features, dimensions, and upgrades?
At La-Z-Boy Home Furnishings & Décor, we've helped thousands find the perfect recliner for their body type and unique needs.
In this article and video review, we'll help you narrow down the search so you can find the recliner that's right for you.
Features: La-Z-Boy Kipling Recliner Review
The La-Z-Boy Kipling Recliner is able to blend in easily with your other furniture. Regardless of style.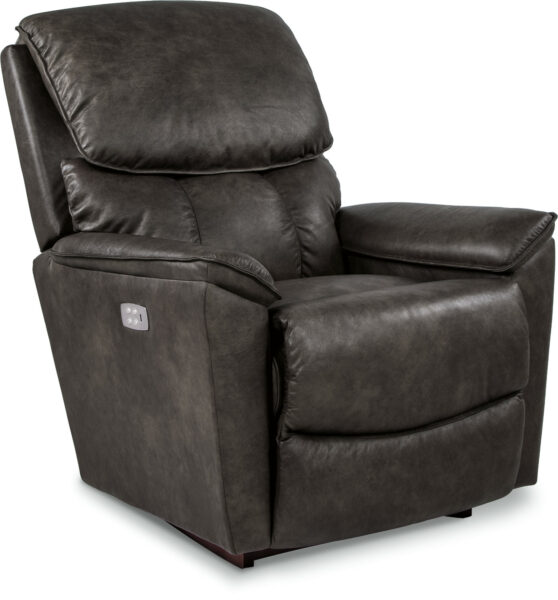 Kipling has contemporary design with a one-piece chaise seat and legrest to create a continuous zone of comfort.
This recliner features a foam upper back and fiber-filled lower back for just the right mix of total body support.
This chair also has seven patented features you'll only find on a La-Z-Boy Recliner:
Lower Back Support
Recline & Rock at The Same Time
Three Locking Footrest Positions
Sixteen Locking Rocker Positions
Four-Sided Frame Construction
Dual Locking Footrest
Contour Cut Foam
La-Z-Boy Recliners are constantly researched and developed to create new features that will make them even more comfortable.
Dimensions: La-Z-Boy Kipling Recliner Review
The Kipling Recliner is typically recommended for people taller than 5'10" because of it's large seat depth and height.
Having deep seats paired with a high seat makes this recliner a good fit for people with long legs.
Body Depth: 38″
Body Height: 42″
Body Width: 35″
Seat Depth: 20″
Seat Height: 20″
Seat Width: 21″
You can make sure you're picking a recliner that fits your unique body type by visiting one of our locations and getting fitted.
Upgrades: La-Z-Boy Kipling Recliner Review
La-Z-Boy Recliners come in more than 900 different leathers and fabrics.
Plus, they offer the widest variety of custom upgrades in the recliner market.
Some of the options you can choose from:
Brushed Metal Handle
Extra Tall Base
Swivel Base
Elongated Handle
Extended Legrest
Heat & Massage
Left Side Handle
Hidden Battery Pack
The Kipling is also available able with a matching sofa and loveseat to complete the room.
How Much Does The La-Z-Boy Kipling Recliner Cost?
The La-Z-Boy Kipling Recliner starts at $649 then your final price is determined by the fabric, options, and upgrades you select.
However, you may be able to find a lower starting price depending on the type of sale currently running at your store.
You can receive an exact quote by visiting your nearest location and customizing your chair.
La-Z-Boy Kipling Recliner Reviews (Verified Purchases)
"Love the quality of leather and solid build of the recliner. Great seat and lumbar support. Very comfortable!" – Gene S.
"We love our new recliner. The whole experience from the sales lady who helped us pick out the perfect chair for us and delivery time was great and the two young fellows who delivered were very efficient." – Judy & Ned N.
"The most comfortable recliner I've ever owned! Stylish, not too big and bulky, and yet roomy enough for my small dog to sit next to me without being squished!" – Barbara M.
Check Out These Additional Resources
We hope this La-Z-Boy Kipling Recliner review has helped you narrow down your search for the perfect recliner.
At La-Z-Boy Home Furnishings & Décor, we carry a wide range of recliners on our showroom floor.
Here are some additional online resources you may like to check out:
If you have any questions, we'd be happy to answer them at our locations in NC, SC, and GA.