How to Shop for Bedroom Furniture: 5 Tips to Consider
La-Z-Boy Southeast | September 1, 2022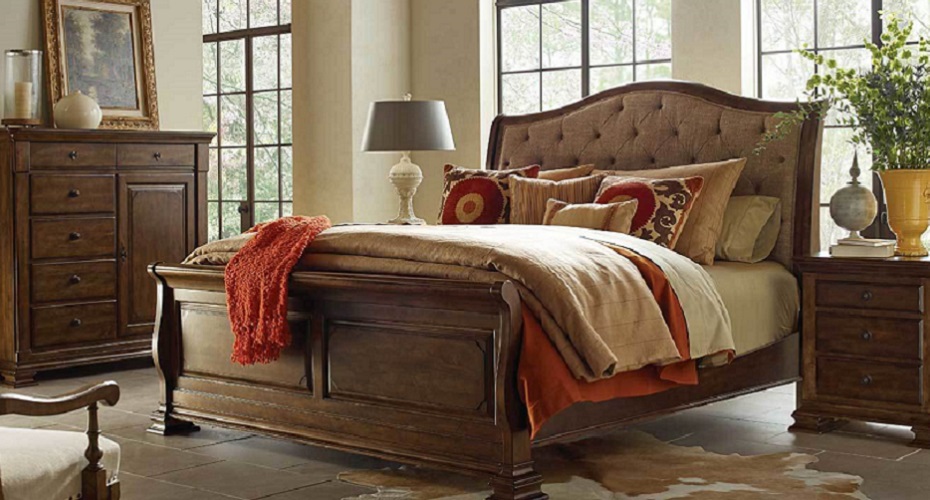 Are you struggling with how to shop for bedroom furniture or where to begin your shopping process? The bedroom is an important room in your home. You want a private and relaxing space, but you need to know how to make it comfortable and functional for your needs.
For almost a century, La-Z-Boy has been a trusted American furniture brand known for quality and comfort. At La-Z-Boy Home Furnishings & Décor, we work with customers all the time in search of the perfect bedroom oasis.
In this article, we'll share 5 things you should consider before you shop for bedroom furniture. Armed with these tips, you'll have a better understanding of what factors are important when deciding on the type of furniture you need. You'll be able to determine the next steps to take to ensure you're buying the right bedroom furniture for your needs.
Tip #1: Decide How You Will Utilize Your Bedroom Space
The answer to this seems obvious, right? For sleeping, of course! However, many people find themselves utilizing their bedrooms for a multitude of other functions.
Some master bedrooms are inclusive of extra space. If your bedroom is rather large, you could find yourself with an open area that needs to be filled. But filled with what? Maybe you need a small home office. Is this an area you'd like to relax in at the end of the day before crawling into bed? Do you want to watch your favorite TV show without fighting someone else for the remote?
Or, do you truly just need an oasis made for peaceful sleep? Does the room have a view out the window that you want to wake up to each morning?
At La-Z-Boy Home Furnishings and Décor, our consultants work with customers to understand how the bedroom will be utilized. Whether you want to include a vanity and seated area for getting ready or a place for reading before bed, it's important to think through how you'll spend your time in this room.
From here, you can begin your process of answering more specific questions to narrow down the type of furniture you're looking for.
Tip # 2: Know Your Bedroom Storage Needs
As you're thinking through the larger pieces of furniture in your room, it's important to consider how much storage you'll need for clothing and items you keep in the bedroom. If you have a rather large walk-in closet or built-in shelves, having a chest or dresser in your bedroom may not be as important.
This can also begin to guide where you want to look for bedroom furniture. Some furniture stores or outlets sell bedroom furniture as a set without as much room for customization. If that's the case, you're better off shopping from a collection versus from places that sell packaged pieces.
Tip #3: Think Through How Long You Want to Keep Your Furniture
Are you in search of a long-lasting bedroom suit or is your living situation temporary?
If you're in search of an immediate solution for a short-term living situation, it might not make sense for you to invest in custom pieces. Or, even new furniture at all. With online consignment options like Facebook Marketplace, you can easily find re-sell furniture at a very low cost. You'll just need to consider the risks on quality, value, and safety you could be taking with re-sell furniture.
Alternatively, if you want to invest in bedroom furniture that is aesthetically pleasing and will last you a long time, quality will be a major factor in your decision. To ensure you're finding quality furniture, you'll want to research who makes the furniture and how it's made.
Tip #4: Find Your Interior Design Style
Is your style classic, modern, or sustainable? Do you like calm colors or are you more of a world traveler? Knowing your style preferences can guide your direction on the wood tones, colors, or shapes of your furniture.
If you're unsure of your style preferences, there are resources that can help! You can even take this free 10-question quiz that will give you better insight and confidence in your style decisions.
Another resource that you can utilize is enlisting the help of a degreed interior designer. Meeting with an interior designer makes the process of styling your home fun and easy.
At La-Z-Boy Home Furnishing & Décor, this service is free and includes the following benefits:
Design consultations for any and every stage of your project.
Your own interior design team that is dedicated to bringing your unique vision to life.
Personalized 3D room plans tailored to your life, style, and budget.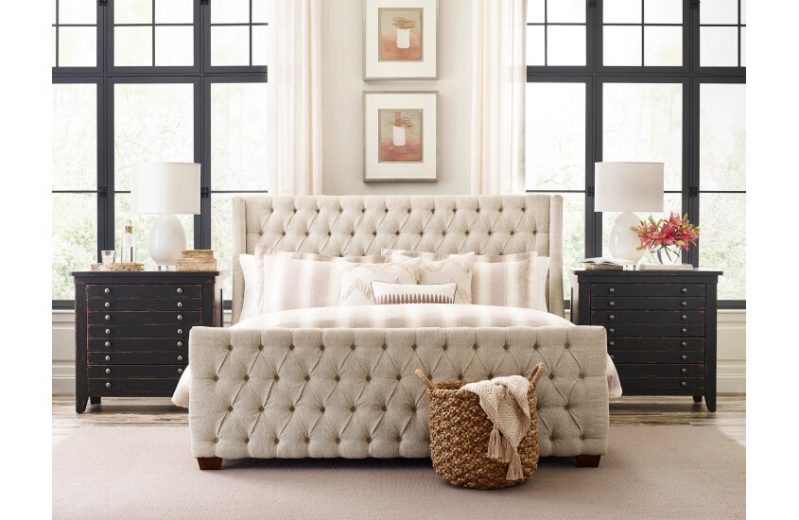 Tip #5: Measure Your Bedroom
You will need to know the size of your bedroom walls to make sure you're choosing furniture that fits and is proportionate.
This is also why it can be extremely beneficial to incorporate the help of an interior designer. At La-Z-Boy Home Furnishings and Décor, when shopping for bedroom furniture, our interior designers will measure your room for you. They'll take into consideration your traffic flow and the space needed to maneuver comfortably around the room.
What if you accidentally measure incorrectly? That could be an extremely costly mistake. When you utilize an interior design service, you're placing the responsibility in the hands of professionals.
Another important step will be to make sure the furniture can fit coming through your home when being delivered. You can find the list of important measurements to take for furniture deliveries in this article.
Decide Where to Shop for Bedroom Furniture Based on Your Needs
Buying furniture can be an exciting yet overwhelming process. When it comes to furniture for your bedroom, the main priority may be the bed, but there are so many options to choose from to complete your space.
Knowing how you'll use the room, the size, and your style will help you make your plans to shop for bedroom furniture.
From there, you'll be able to search among furniture brands based on whether or not they offer solutions that fit your needs.
At La-Z-Boy Home Furnishings and Décor, the bedroom furniture sold in our galleries are all La-Z-Boy brands that align with the quality and comfort that made La-Z-Boy what it is today. We can help you understand what to look for when investing in quality-built furniture. Our American Drew, Hammary, and Kincaid bedroom collections feature beautiful bedroom pieces that are built to last.
We'd be happy to help you complete your bedroom oasis at any of our locations in NC, SC, and GA.