Does Hammary Make Good Furniture?
La-Z-Boy Southeast | June 12, 2019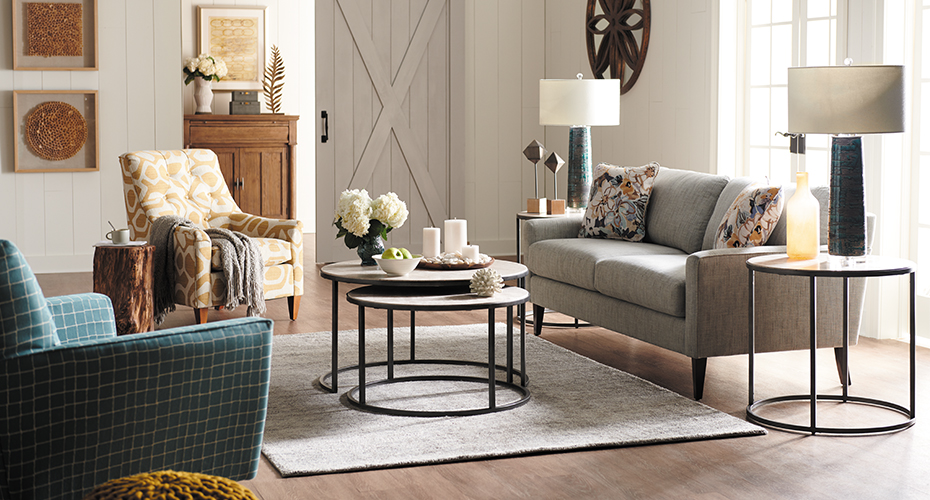 A question we receive on a fairly regular basis is, "Does Hammary make good furniture?"
Hammary is a furniture brand that has stood for quality, value, and style for seven decades.
In this article and video, we will take an in-depth look at the question, "Does Hammary make good furniture?"
Hammary Furniture: Construction
Hammary builds rectangular, square, and oval tables from a variety of different species of wood.
They also produce tables with wrought iron, cast iron, or cast aluminum and tabletops made out of:
Tables from Hammary are known for long-lasting quality and durability. Plus, they're available with matching accent pieces.
Hammary Furniture: Materials
Nearly any type of material you can think of can be found in Hammary products.
Materials Used In Hammary Furniture:
Oak
Pine
Maple
Travertine Marble
Cold Rolled Steel
Hammared Steel
Iron
Hickory
Aluminum
Ash
Acacia
Acrylic
Glass
Blue Stone
Resin
Rattan
Brass
This wide range of material gives Hammary the ability to create very unique designs.
When it comes to wood, Hammary uses a variety of solid wood and veneers to capture the style of each piece of furniture.
They also use eccentric finishing techniques to make their furniture even more one-of-a-kind.
Hammary Furniture: Shou Sugi Ban
Shou Sugi Ban is the ancient Japanese technique of burning wood to char, seal, and weatherproof the material.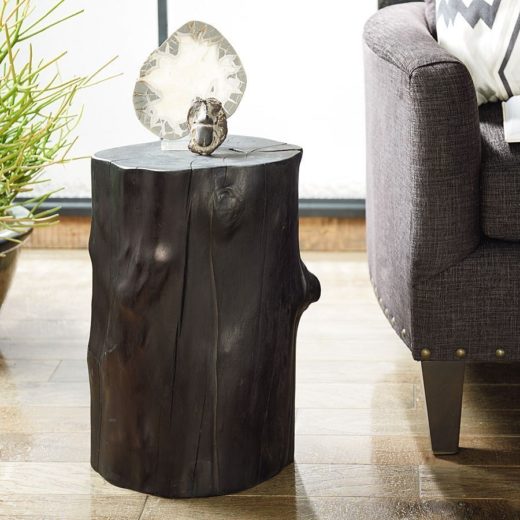 This distinct finish can last 80 to 100 years.
However, if you refinish it with oil every 10 to 15 years it will last much longer.
You can find Shou Sugi Ban furniture inside the Hidden Treasures Collection by Hammary.
Hammary Furniture: Whisper Close Drawers
Whisper close drawers stop an inch away from closing then silently glide the rest of the way.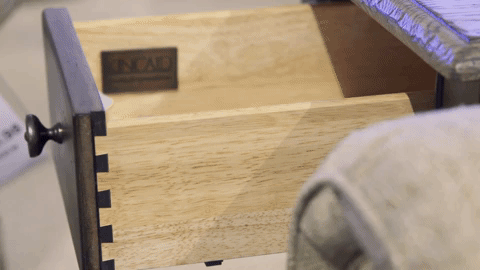 These type of drawers prevent damage from slamming and extend the life of your furniture.
Hammary has decided to make whisper close drawers standard on all of their furniture collections moving forward.
Does Hammary Make Good Furniture?
Hammary manufactures more than 60 different furniture collections with tables, accent pieces, and other home furnishings.
The majority of their furniture is made in Vietnam then warehoused in Granite Falls, NC.
This allows Hammary to ship most orders within an average of four days.
Check Out These Additional Resources
Hammary carries a wide variety of furniture that's known for quality, value, and style.
At La-Z-Boy Home Furnishings & Décor, our interior designers love using Hammary in the 3D room plans we present to our clients.
Here are some additional online resources you may like to check out:
We'd be happy to tell you more about Hammary at any of our locations in NC, SC, and GA.