Does Kincaid Make Good Furniture?
La-Z-Boy Southeast | October 11, 2022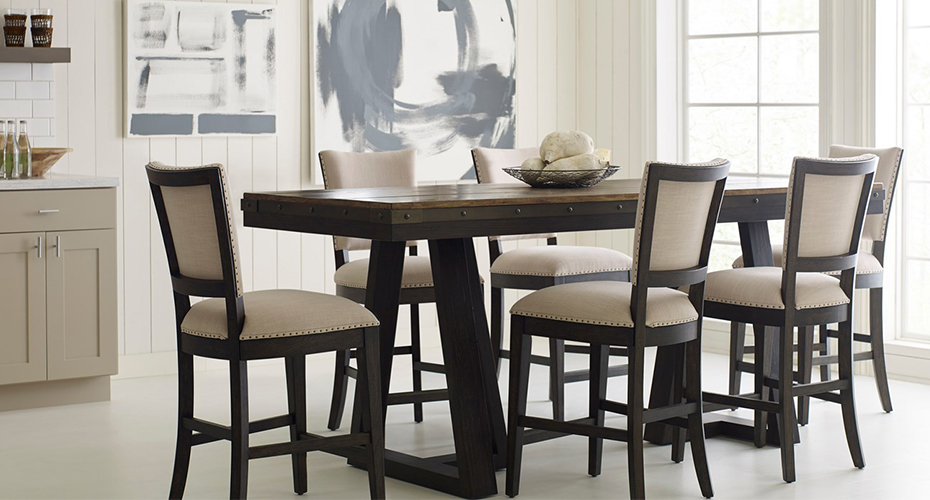 If you're in the market for high-quality wood furniture, chances are you've come across the Kincaid brand name. You may be wondering "does Kincaid make good furniture?" 
Solid wood furniture can last for generations, so if you're going to invest in such a timeless piece, you want to know that the brand you're investing in is a good brand.
At La-Z-Boy Home Furnishings & Décor, we help customers create a space they'll love with trusted La-Z-Boy brands.
Kincaid, one of La-Z-Boy's brands, is America's leading manufacturer of solid wood furniture. They build heirloom quality bedroom, dining room, and living room furniture in styles ranging from traditional to contemporary.
In this article, we will take an in-depth look at the question, "Does Kincaid make good furniture?" You'll have a better understanding of why it's a leading brand in the solid wood furniture industry and where you can find these signature pieces. of this furniture brand to consider for your next wood furniture purchase.
Kincaid Furniture: Solid Wood Construction
Kincaid Furniture prides themselves on making solid wood furniture in its most natural form.
You might think most furniture is built out of wood. However, less than 5% of the furniture industry uses solid wood.
Kincaid uses the following time-tested joinery techniques to ensure your solid wood furniture will last for generations:
Mortise and Tenon Joints: A time-proven method of assembling two parts at a 90-degree angle.
Tongue and Groove: Joins two flat pieces together to make a durable flat surface.
Dovetailing: English dovetails on the drawer front and back create a tight fit and add exceptional holding power.
Finger Joints: Chairs are crafted using a glue and screw technique to add strength to the chair and minimize flex.
Floating Panels and Tops: Allow for normal expansion and contraction of the wood as humidity changes in your home.
Adjustable leveling feet are also built into Kincaid's cabinet-type furniture so you won't have any problems with uneven floors.
Kincaid Furniture is manufactured in the US. With men and women who have perfected their craft at Kincaid for as many as 40 years, Kincaid boasts a level of commitment and quality not found in many companies.
Unique Feature of Kincaid Furniture: Soft-Close Drawers
Kincaid's soft-close drawers are silent, self-closing, and prevent noise & damage from slamming.
When you close a Kincaid drawer, it will stop an inch or two away from the end and smoothly slide the rest of the way on it's own.
Soft-close drawers are a sure sign of high quality living room, dining room, and bedroom furniture.
Where to Buy Kincaid Furniture
Kincaid Furniture is available from authorized dealers across the United States.
La-Z-Boy Home Furnishings & Décor is an authorized dealer of Kincaid Furniture and we carry most of their collection in store.
You can find your nearest store by using the dealer locator on Kincaid's website.
Decide if Kincaid Furniture is Right for Your Needs
When it comes to solid wood furniture, it's important to understand the craftsmanship that goes into making furniture. You know you're investing in a piece that should last for a long time.
Kincaid makes high-quality furniture that will be passed down for many generations.
Their solid wood furniture is built using time-proven techniques at their manufacturing facility in North Carolina.
At La-Z-Boy Home Furnishings & Décor, you'll find a wide selection of Kincaid Furniture in our showroom's vignettes.
Plus, we give you the option to meet with an interior designer for free to make sure you're selecting the perfect piece for your home.
Here are some additional online resources you may like to check out:
We'd be happy to answer the rest of your questions about Kincaid at any of our locations in NC, SC, and GA.