American Drew Furniture: An Honest Review
La-Z-Boy Southeast | August 12, 2022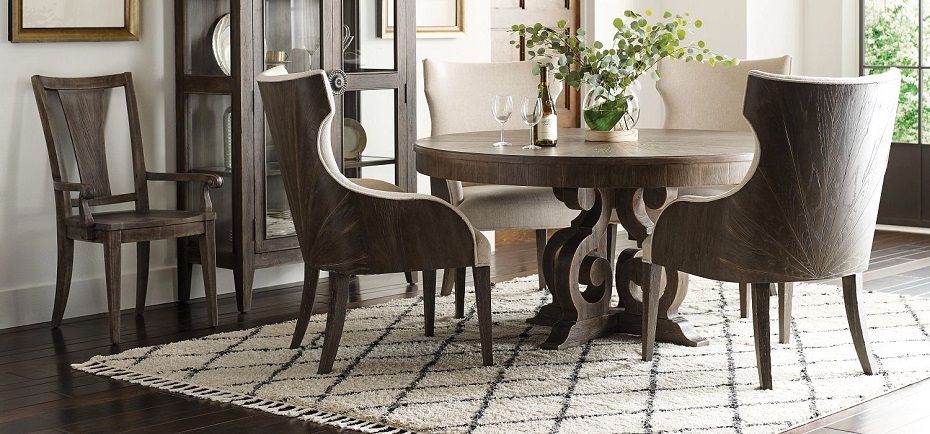 You're in the market for quality-built wood furniture and you may be wondering "does American Drew make good furniture?"
Wood furniture has the potential to last for a long time. So, if you're going to invest in quality pieces, you want to know that the brand you're choosing is good.
Furniture shopping can be overwhelming. And with so many brands to choose from, it's easy to get frustrated with the process.
At La-Z-Boy Home Furnishings & Décor, it's important for our customers to know what they can expect out of their furniture. We help customers create a space they'll love with trusted La-Z-Boy brands that are made in the USA.
Any company can tell you that its brand is good. But knowing what materials go into your furniture and where it comes from can help you determine the actual quality you'll receive.
In this article, we'll take an in-depth look at American Drew furniture. You'll have a better understanding of how American Drew's Furniture is made so you can decide whether or not it's the right furniture for your needs.
About American Drew
Founded in 1927, American Drew is a well-established, leading manufacturer of bedroom, dining room, and living room furniture. American Drew is a division of La-Z-Boy Incorporated. Their furniture is manufactured in the USA with headquarters in Hudson, North Carolina. Because their products are made in the USA, American Drew is able to manufacture furniture utilizing strong materials and skilled craftsmanship.
American Drew Furniture Collections
Most of the American Drew lineup features collections with matching Bedroom pieces, Dining Room, and Occasional Tables.
American Drew's product collections cover a broad variety of style categories focused on home furnishings that fit every lifestyle of today's consumers. Their furniture styles range anywhere from traditional, transitional, or contemporary.
American Drew products include:
Beds
Dressers
Nightstands
Chests
Mirrors
Cocktail Tables
End tables
Entertainment Consoles
Sofa Tables & Consoles
Dining Tables
Dining Chairs
Bar Stools
Dining Storage
Benches
Desks
How American Drew Furniture Is Made
American Drew's furniture is produced utilizing the following products and processes:
Each wood piece is made of premium hand-selected wood veneers. The top-facing veneer running in one direction is placed over another veneer going in the other grain direction over the structure board. The same 2 veneers are applied the same way on the other side of the board.
Adjustable levers are used on the bottom of posts and legs to adjust to uneven surfaces.
Plywood dust proofing is applied between drawers. This process allows for cleanliness and separation of items.
All parting rails are made from solid wood with Mortise and Tenon Construction (Example). Each piece is fitted together using this technique for maximum strength and superior construction.
Drawers are constructed with English Dovetail construction and cedar-lined drawer bottoms. They also feature whisper quiet soft-close drawer guides to allow for quiet and smooth motion when opening and closing.
All wood products are treated with a hand-applied multi-step finishing process to allow for richness, clarity, and depth to the products.
You can watch this video to learn about the details hidden from view that go into American Drew's construction.
Where to Buy American Drew Furniture
American Drew is a wholesale manufacturer so furniture is available from authorized furniture dealers across the United States. You can find a furniture store that sells their furniture near you by visiting the locations page on their Website.
American Drew is owned by La-Z-Boy Incorporated. You can find their products and collections in La-Z-Boy Furniture Galleries.
At La-Z-Boy Home Furnishings & Décor, each of our stores in SC, NC, & GA feature American Drew collections. If something isn't available in store, our consultants can help you select custom-order pieces from their catalog that fit your style needs.
Cost of American Drew Furniture
On average, American Drew furniture prices range from $500 – $5,000, depending on the size and type of furniture. When looking at industry average, American Drew products tend to fall in the mid-range pricing category.
Because American Drew is a wholesale manufacturer, you must purchase it through an authorized furniture retailer. You can browse American Drew catalogs online, but the most updated pricing will be provided by the individual retailer.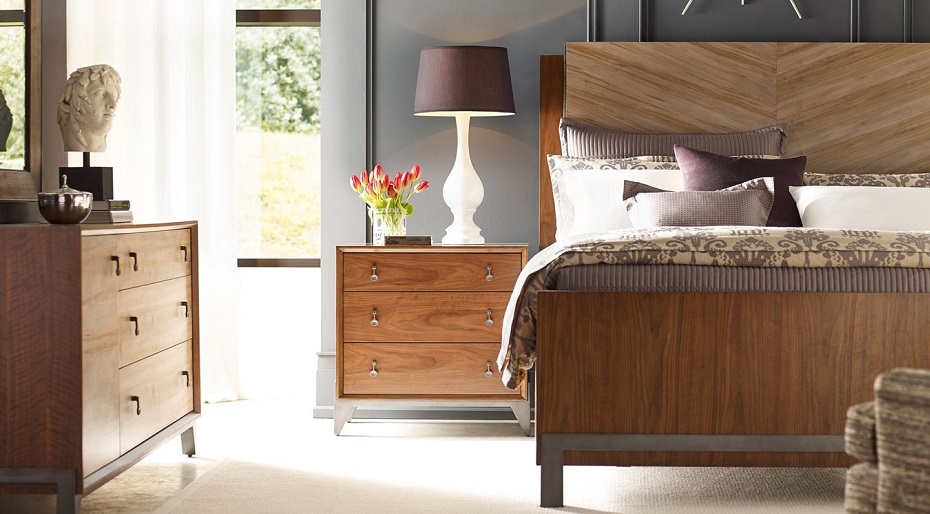 Customer Reviews & Feedback
When looking online for reviews on American Drew, it's hard to find negative reviews. One reason for this is because of American Drew's transparency in how their furniture is manufactured. It's easy for stores and sales consultants to set customer expectations when they know exactly what they're buying.
Here are a few of the most recent reviews found on Houzz:
Patricia: I've had my American Drew Bedroom set for 40 years and the wood and gloss is just as beautiful as the first day.
Marcia: Just purchased an American Drew bedroom set. Really impressed with the quality! Solid heavy furniture and soft close drawers.
At La-Z-Boy Home Furnishings & Décor, we hear positive feedback on American Drew products. When we do hear of negative feedback, it's because a customer has a specific idea in mind of the style of furniture they want that may be out of the realm of the collections produced by American Drew.
Decide if American Drew Furniture is Right for You
When it comes to furniture brands, it's important to understand the craftsmanship that goes into making furniture. You should know you're investing in a piece that will live up to the manufacturer's promise.
American Drew furniture is made in the United States. Their emphasis is on quality craftsmanship and durable products.
When shopping for furniture, ask a sales consultant to tell you about the brand and what materials are used.
At La-Z-Boy Home Furnishings & Décor, you'll find a wide selection of American Drew Furniture in our showrooms. As a product of the trusted La-Z-Boy brand, you can shop with the assurance that the furniture not only looks well-made, it's durable all the way to the core.
Start your process by requesting an appointment with one of our consultants or stop into a location near you. We'd be happy to answer the rest of your questions about American Drew at any of our locations in NC, SC, and GA.