3 Creative Uses for Your Formal Dining Room With the Symmetry Collection
La-Z-Boy Southeast | August 5, 2022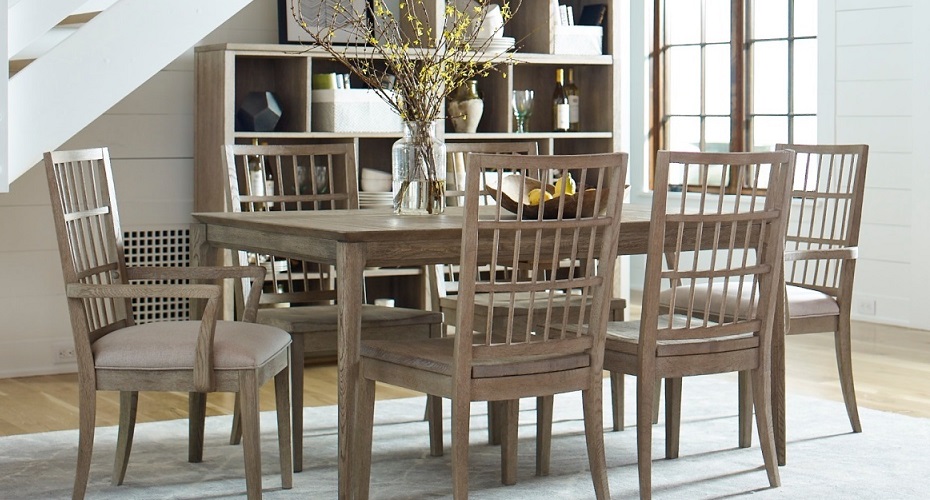 A formal dining room has long been a staple in traditional home layouts. But if you're limited on space, you may be wondering if it makes sense to have a full room in your home that is only used occasionally. 
Often a spot reserved for family gatherings or special occasions, formal dining rooms serve as more of a focal point than a room of everyday use. Depending on your lifestyle and the amount of use you expect, if you're toying with options of how to keep your formal dining room both welcoming and functional, you're not alone. 
At La-Z-Boy Home Furnishings & Décor, we help customers create spaces that accommodate their styles and needs with La-Z-Boy brands. From upholstered recliners and living room furniture to solid wood bedroom and dining room sets, La-Z-Boy is passionate about bringing comfort and quality to every room of the house.
One well-known brand that can be found in our galleries is Kincaid Solid-Wood Furniture. In this article, we'll take a look at an example of the Symmetry Solid Wood Furniture Collection by Kincaid. You'll learn about the beautiful solid wood pieces available in this collection and the creative uses for your formal dining room that this collection can provide. Before you decide on an alternative use for your space, you'll realize that you can keep the tradition of a formal dining room alive by investing in furniture that meets both the look you desire and the everyday functionality you need.
Introducing the Symmetry Collection by Kincaid Furniture
The Symmetry Collection by Kincaid offers simple lines, tailored to fit the modern home.
Designed to work in any size room, Symmetry blends a clean design with the character of solid white oak. Symmetry also features solid wood dining designed to be functional and flexible with a choice of table options and either wood or upholstered seating.
The Symmetry collection comes in a wide array of sizes and add-on pieces, allowing for the perfect opportunity to blend tradition with function into a space like your formal dining room.
Kincaid furniture is solid wood, which has many benefits including durability, easy maintenance, and unique natural beauty. You can read this article to learn more about the benefits of solid wood furniture.
3 Creative Uses for Your Formal Dining Room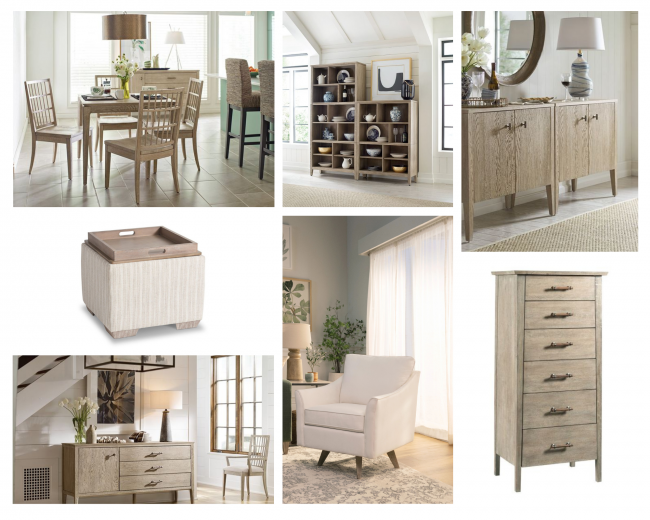 Formal Dining Room Use #1: Home Office
Whether full-time work from home or on a hybrid plan, many people find the need to have a dedicated work-from-home space.
If your home layout doesn't have space for a formal office set-up, you have to get creative. Having a dedicated work space is critical for work-from-home success.
Working from a table in your formal dining room can be an option that provides similar set-up to an office.
With the Symmetry Collection by Kincaid, not only can you work from a durable, solid wood dining room table, but the collection features many pieces perfect for storage. When you're not working, you can customize the upper or lower case bookshelves to house both home office and dining necessities for an easy transition of the space. Each of the cases can be added onto for as much storage space as you need.
The Symmetry Summit tables come in three different sizes, each giving you plenty of space to spread out your work when needed.
Neutral storage baskets stored on these sturdy, open shelves provide an easy way to keep your work supplies disguised when they aren't in use.
Formal Dining Room Use #2: Hobby Room
If you're looking for a place to store art or sewing supplies, take another look at your formal dining room. Instead of shoving your supplies in a spare closet and having to haul them to different areas of your home, keep them organized together.
Utilizing your dining room for your hobbies can help you stick with the hobby for a multitude of reasons. Having a sturdy solid wood table to work on is great for laying out all your craft supplies.
Space permitting, you can even include a beautiful accent chair in your formal dining room. These 5 Recliners that Don't Look Like Recliners make a stylish statement while providing the unexpected power to recline. With wooden tapered legs, the modern spin of the symmetry collection will flow throughout.
Not only does the Symmetry collection have various-sized shelving, it also comes with beautiful large cabinets for easy storage. Imagine pulling out crochet materials from one of these drawers. Then kicking your feet up to comfortably crochet a new table runner that you can then display on your dining room table. The ideal combination of comfort and functionality.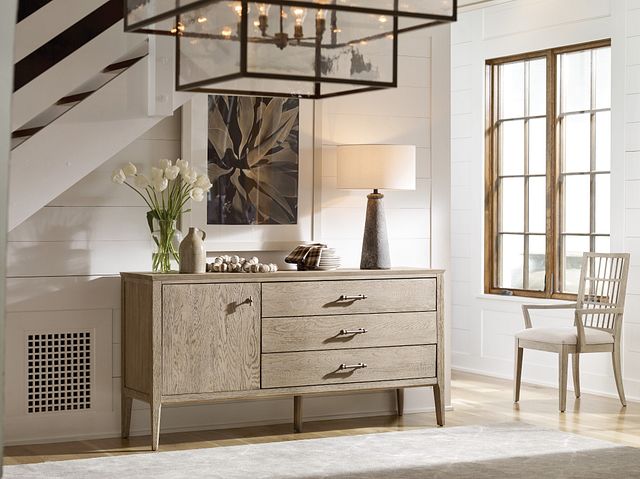 Formal Dining Room Use #3: Family Game Room
Your formal dining room doesn't have to be just for family gatherings on special occasions. Imagine making it a weekly opportunity to spend time with your family.
With the Symmetry Summit tables, each table features the option to include a 20 inch leaf. This comes in handy for additional table space needed for card games or family game night.
Need additional seating for friends or storage for your board games? Consider an ottoman that doubles as both additional seating and storage.
The Leo Ottoman is a multi-purpose piece that offers ample storage with a reversible top – one side with tufted fabric provides additional seating, while the other side converts to a wooden cocktail table.
With wooden feet or casters, Leo is perfect alone and even better in a four-piece group. It comes in a wide array of customized fabrics and patterns that can make a statement in your room. Then, let it serve as extra seating or extra table space to house drinks and snacks during game night.
Decide on the Best Use of Your Formal Dining Room
Formal dining rooms are still common in contemporary home layouts. However, many new home builds have opted to forego the design to make way for more efficient usage of a home's square footage. But formal dining rooms can be a beautiful focal point and gathering place in your home. It's easy to feel torn between functionality and style.
The good news is that you can have both. With collections like Symmetry by Kincaid, you can have solid wood furniture that meets your living space needs in a modern, yet elegant display.
At La-Z-Boy Home Furnishings & Décor, our degreed interior designers can help you bring this dream to reality with our free Interior Design Service.
You can always start your process by booking a free design consultation or stop into a La-Z-Boy Gallery near you. We'd be happy to help you customize furniture at any of our locations in NC, SC, and GA.
In search of more design inspiration? Check out these Additional Resources: