Solid Wood Furniture: Everything You Need To Know
La-Z-Boy Southeast | May 7, 2020
Are you thinking about purchasing solid wood furniture for your home?
At La-Z-Boy Home Furnishings & Décor, we use solid hardwood to increase the durability and longevity of our furniture.
In this article, we will go over everything you need to know about solid wood furniture.
What Is Solid Hardwood Furniture Made Out Of?
Solid hardwood furniture offers long-lasting quality with natural and sustainable materials.
All woods are classified as either "hardwoods" or "softwoods" based on their physical structure and makeup.
Hardwood comes from angiosperm trees (flowering plants) such as oak, maple, or walnut.
Softwood comes from gymnosperm trees (evergreen conifers) like pine or spruce.
At La-Z-Boy, we use solid hardwoods like maple and oak in our framing.
What Makes Solid Hardwood Furniture So Durable?
The primary difference in the durability of hardwood and softwood is the presence of pores.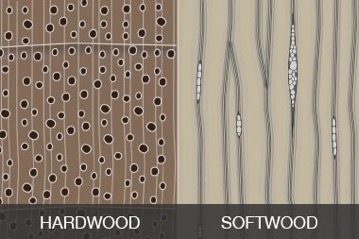 Hardwoods have pores that range in size and shape. The pores allow water to travel from the roots to nourish the wood and contribute to the grain pattern. The hardwood's structure makes it more dense and more resistant to fire.
Softwoods have a system of straight, linear tubes (tracheids, not pores), which transport water and produce sap to provide strength to the stem.
| Wood | Density (lb/ft³) |
| --- | --- |
| Alder (Hardwood) | 26 – 42 |
| Aspen (Hardwood) | 26 |
| Balsa (Hardwood) | 7 – 9 |
| Beech (Hardwood) | 32 – 56 |
| Cedar (Softwood) | 23 |
| Douglas Fir (Softwood) | 33 |
| Hickory (Hardwood) | 37 – 58 |
| Juniper (Softwood) | 35 |
| Magnolia (Hardwood) | 35 |
| Mahogany (Hardwood) | 31 – 53 |
| Maple (Hardwood) | 39 – 47 |
| Oak (Hardwood) | 37 – 56 |
| Pine (Softwood) | 22 – 35 |
| Poplar (Hardwood) | 22 – 31 |
| Redwood (Softwood) | 28 – 55 |
| Spruce (Softwood) | 25 – 44 |
| Teak (Hardwood) | 41 – 61 |
| Walnut (Hardwood) | 40 – 43 |
| Yew (Softwood) | 42 |
In general, softwoods are less expensive and have more uses than hardwoods. As a result, about 80% of all timber being used in the world are softwoods like pine and cedar.
Softwoods have a wide range of applications and are found in building components like windows and doors.
Hardwoods are generally more expensive than softwoods and can be more challenging to work with due to their dense nature.
However, the high density of hardwood means it will last longer than softwood.
As a result, hardwoods are more likely to be found in high-quality furniture, decks, and flooring that needs to last.
Natural Characteristics of Solid Hardwood Furniture
One of the reasons homeowners love solid wood furniture is because of it's unique characteristics.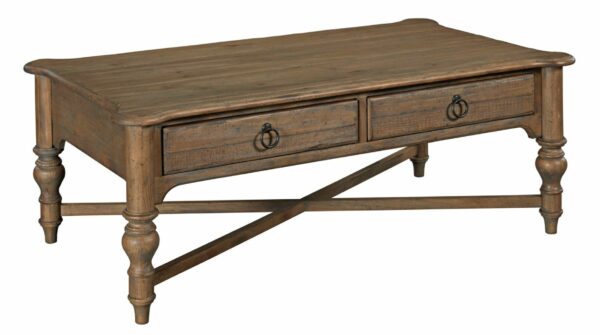 When you take a closer look at solid wood pieces, you may notice variations and imperfections:
Knots: Will occur naturally during the growth of the tree.
Grain: Varies based on how the tree was cut.
Color: Wood closer to the bark will be lighter and closer to the center will be darker.
These natural imperfections do not reduce the structural integrity of solid hardwood furniture.
However, it makes each piece one-of-a-kind.
What Are Mortise & Tenon Joints?
A mortise and tenon is a type of wood joinery that connects two different pieces of wood.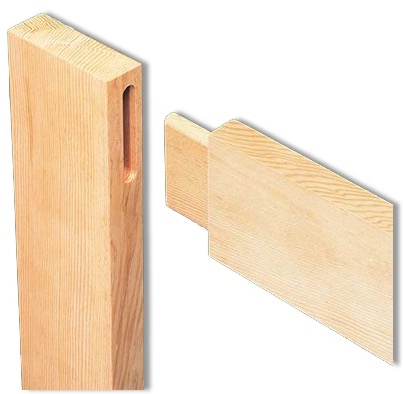 The tenon portion of the joint works as a peg, and the mortise is the hole or slot into which the tenon is inserted.
Both pieces are then glued together during assembly. Most mortise and tenon joints are square or rectangular in shape, but round peg shapes are also common.
Mortise and tenon joints are popular on solid wood tables, chairs, and sideboards.
Advantages of Solid Wood Furniture
Solid wood furniture is known for its durability. However, it also has many other advantages.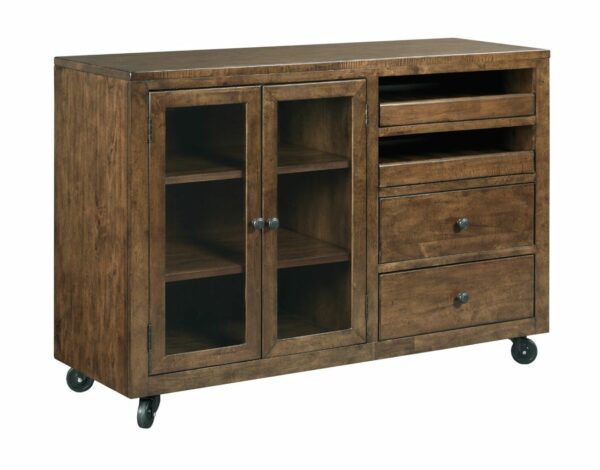 Repairing scratches, dents, and water marks is much easier on solid wood and will cost less.
Plus, most people agree solid wood looks and feels much better than imitation wood.
Here's a quick list of the benefits and advantages of solid wood furniture:
Strength & Durability
Easy Maintenance
Unique Natural Beauty
Refinishing Options
Lifetime Value
You can learn more about the benefits of solid wood furniture by visiting one of our locations in NC, SC, and GA.
Disadvantages of Solid Wood Furniture
There are a few disadvantages to solid wood furniture due its natural materials.
Moisture can be an issue if your furniture if it isn't sealed with a quality finish. If water leaks into the wood, it may cause mold.
Drastic changes in temperature and humidity will also cause natural wood to warp. However, this can be prevented by keeping your furniture inside and preferably in the shade.
Another thing you'll notice about solid wood furniture is that it's heavy. This means you may need to hire a delivery team to move large pieces.
The final disadvantage is price. Solid wood furniture will have a higher price point than pieces made with cheaper materials.
Where to Buy Solid Wood Furniture Made In USA
Now that you know everything about how solid wood furniture is made, you're probably wondering where you can buy it.
America has a strong tradition of craftsmen who build furniture with locally sourced materials.
Here is a list of companies who sell solid wood furniture made in the USA.
La-Z-Boy
Countryside Amish Furniture
Vermont Woods Studios
DutchCrafters Amish Furniture
Vaughn Bassett
Etsy
Before you buy solid wood furniture, make sure the entire piece is made out of 100% wood.
For example, some companies will put solid wood on the front of drawers then the rest is made out of wooden veneers.
Check Out These Additional Resources
Solid wood furniture is built to not only last for decades, but for generations.
At La-Z-Boy Home Furnishings & Décor, we use solid wood in all of our frames and feature Kincaid Furniture in our showrooms.
Here are some additional online resources you may like to check out:
We'd be happy to answer all of your questions about solid wood furniture at any of our locations in NC, SC, and GA.