10 Fall Centerpieces Perfect for Your Holiday Table
La-Z-Boy Southeast | October 19, 2017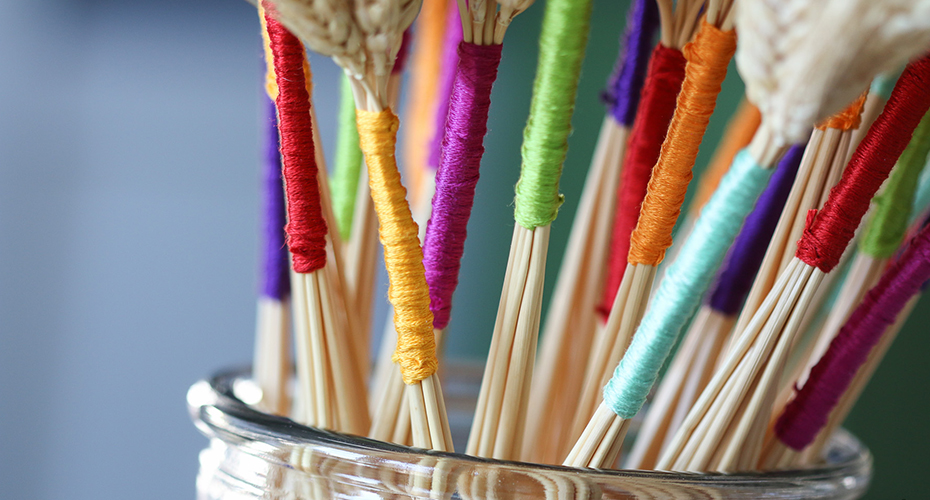 Are you searching for the perfect fall centerpieces for your holiday table?
At La-Z-Boy Home Furnishings & Décor, fall has officially embraced all of our locations in NC, SC, and GA.
In this article, we'll highlight ten quick and easy fall centerpieces that will get your home ready for holiday guests.
1) Color Wrapped Wheat
This simple project adds a dash of color to your holiday festivities. Check out this great tutorial put together by Michael at Inspired By Charm.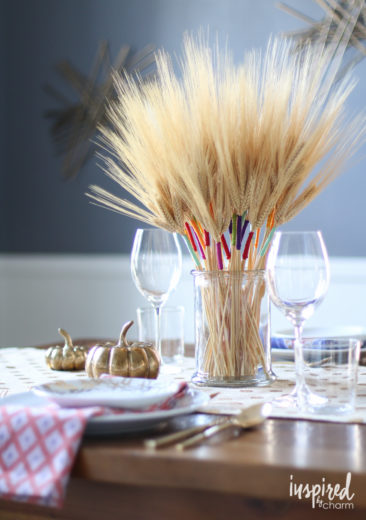 2) Pumpkin Patch Terrarium
Repurpose a fishbowl with items found in your backyard. Simply place moss at the bottom of a fishbowl. Then add mini pumpkins, acorns, and pinecones on top of the greenery.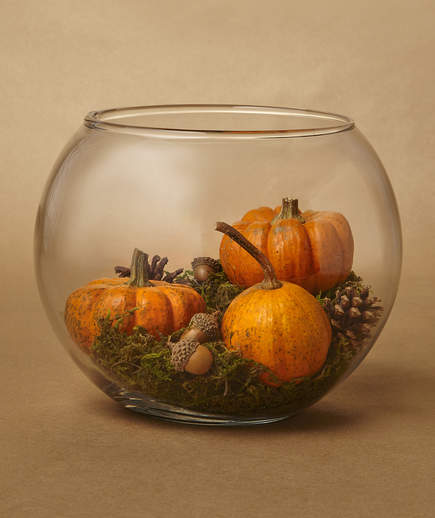 3) Fresh Apple Tea Lights
These apple tea lights are a fun and easy way to brighten up your dining room.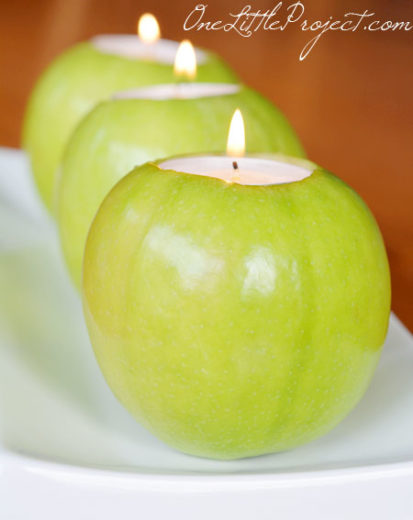 4) Fall Outside The Box
Recycle an old wood box or make your own to add an elegant touch to your holidays. You can view the full tutorial on the idea room.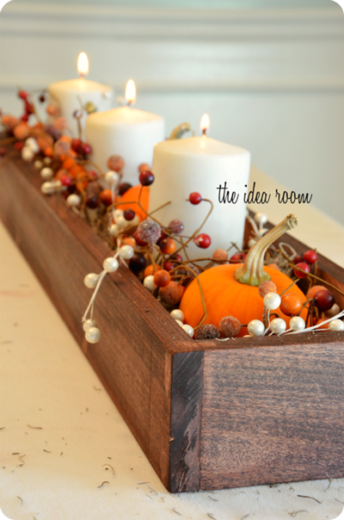 5) DIY Cinnamon Candles
Spice up an ordinary candle by wrapping cinnamon sticks around it. Use a piece of twine or string to secure the cinnamon in place to add a delightful aroma to your table.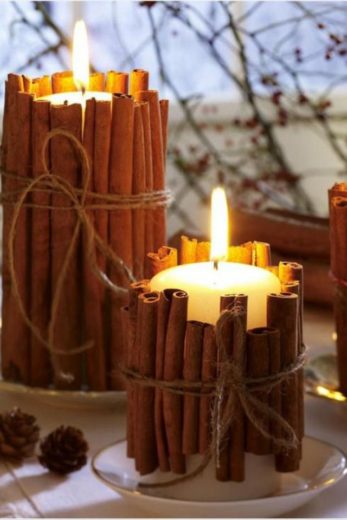 6) Corn Kernel Elegance
Corn is a traditional staple for the fall holidays. Fill a hurricane vase with corn kernels and set a candle on top to make a classic fall centerpiece.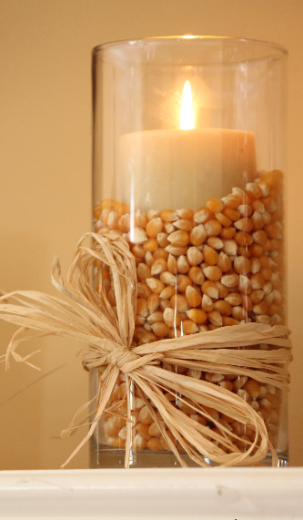 7) Pumpkin Flower Vase
You can use a pumpkin as a flower vase by following this tutorial from Jenny Steffens.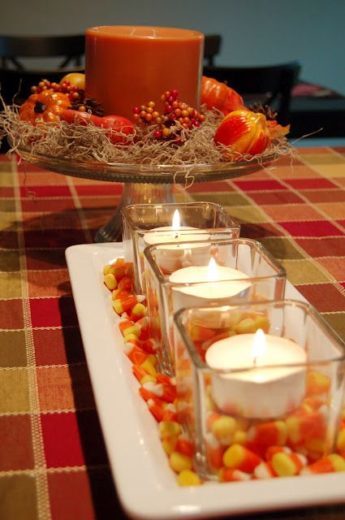 9) Tie It All Together
Use a ribbon to tie your centerpiece together by intertwining it between mini pumpkins.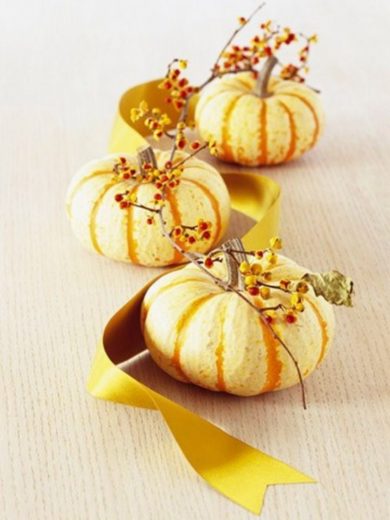 10) Crafty Pumpkin Centerpieces
This easy arts and crafts project is a hoot for all ages. Follow these steps to add some character to your centerpiece pumpkins.
Cut out various-sized circles of the white, black, and brown felt pieces to create the "eyes." Cut out a triangle shape from the yellow felt for the beak. Glue all of the pieces to the pumpkin.
Use yellow pipe cleaners to create "feet." Glue and tape to the bottom front of the pumpkin.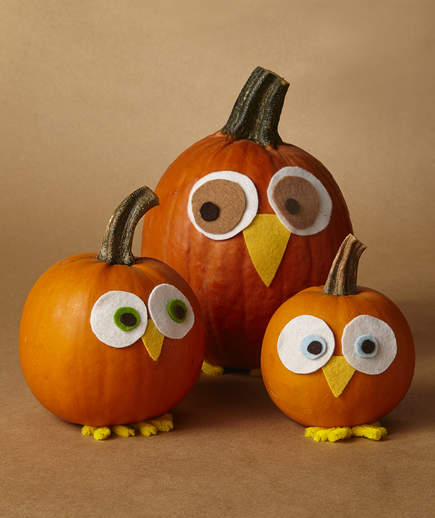 Enjoy Your Time with Family & Friends
Now that your fall centerpiece is ready for the holidays – make sure your living room and dining room are ready to entertain too.
At La-Z-Boy Home Furnishings & Décor, our free design service gives you complimentary access to a degreed interior designer.
Here are some additional resources you may like to check out:
We'd be happy to guide you through the process of furnishing your home at any of our locations in NC, SC, or GA.