Best Selling La-Z-Boy Chairs for Mom
La-Z-Boy Southeast | May 12, 2023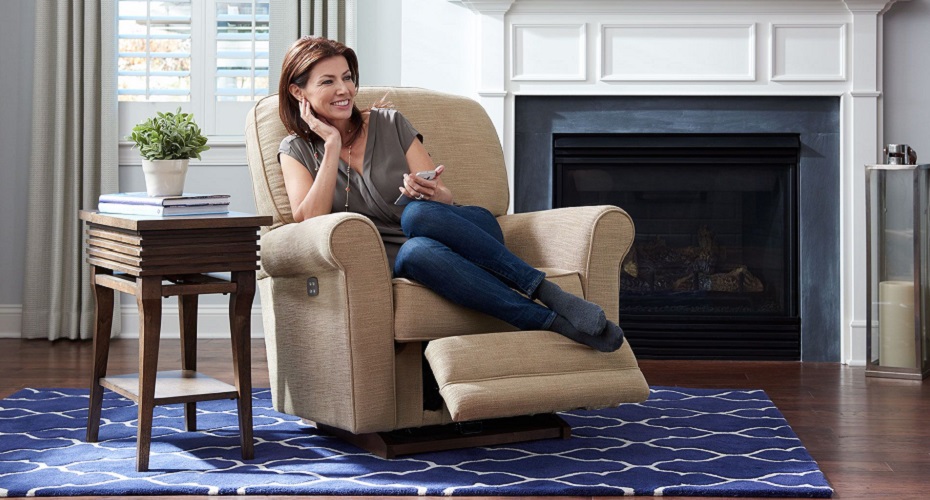 Are you in search of one of the best chairs for mom?
Whether rocking a newborn baby or taking a break from a hectic schedule, moms deserve a space to rest and recharge.
We all know dads and recliners have a long-standing relationship, but there are a wide variety of chairs and recliners perfect for moms too.
La-Z-Boy is famous for comfortable furniture, having been a staple in living rooms for almost a century. With unmatched patented features and benefits for personalized comfort, La-Z-Boy furniture is designed to meet the needs of anyone in your house.
In this article, we'll take a look at 5 Best-Selling La-Z-Boy chairs for mom and why they're a great fit for moms or anyone else in the house. No matter who is ready to relax, you'll know about the many features and options available with La-Z-Boy furniture.
1. La-Z-Boy Addison Recliner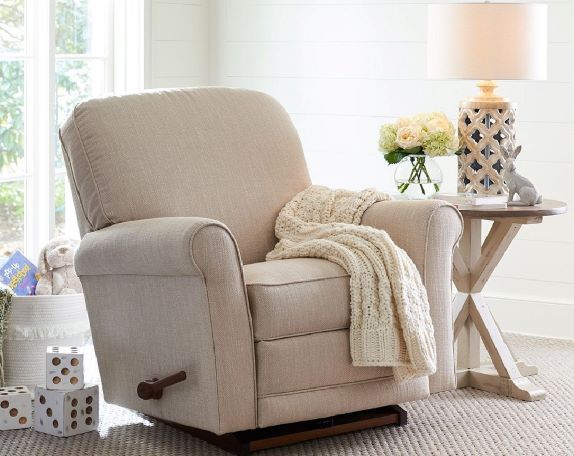 With its tall back and stylish looks, the Addison Rocking Recliner brings together the best of both worlds.
The Addison has the clean lines, rolled arms and welt trim of a sophisticated stationary chair with the enhanced comfort of a recliner.
Designed with babies and parents in mind, the La-Z-Boy Addison rocking recliner is also the ultimate nursery recliner.
With hundreds of fabrics and leathers to choose from, you can bring style and comfort to almost any room.
Read our review on the Addison Recliner
2. La-Z-Boy Colby duo® Reclining Chair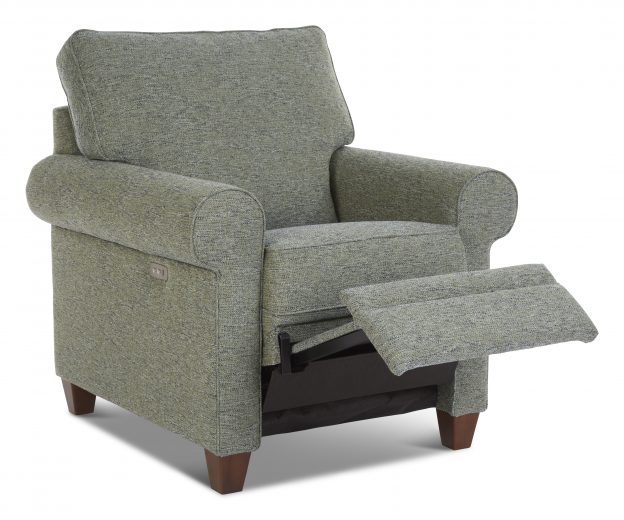 If mom is looking for a specific style to complete the look of your space while also having a comfortable place to relax, the La-Z-Boy Colby duo® is here to solve all your problems.
Sometimes with furniture, you may be faced with a dilemma of whether to focus on comfort or style.
Thankfully, with duo® by La-Z-Boy, you no longer face that dilemma.
Part of our award-winning duo series, Colby features graceful rolled arms, decorative wood legs, padded outer arms, and a padded outer back.
Colby's versatile frame can be dressed up for a formal setting or dressed more casually for a family room. A built-in controller on the outside arm lets you recline and raise the legrest with ease, while a built-in USB port charges your device.
Read About the Benefits of La-Z-Boy duo® Furniture
3. La-Z-Boy Rowan Recliner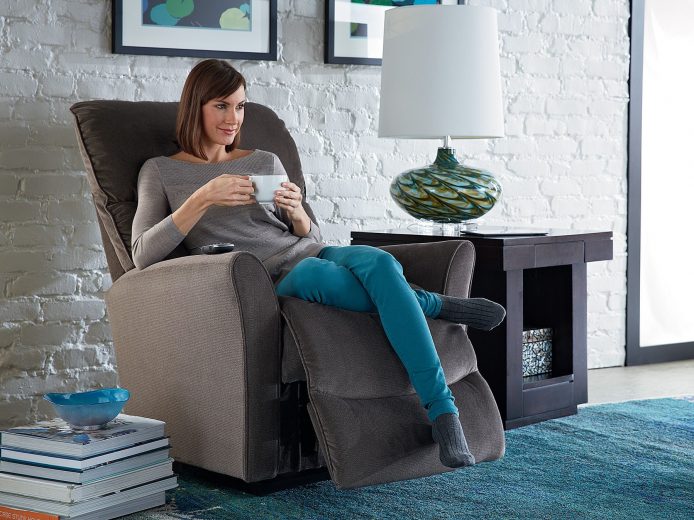 The Rowan Recliner brings an exquisite combination of style and comfort, making it a reoccurring best-seller of La-Z-Boy recliners.
Moms love it due to its sleek look. The flared arms offer comfort while maximizing the seating area. Plus, it's comfortable for most body types.
Simply use the convenient handle on the outside arm to raise the legrest for propping your feet up. The Rowan is also a perfect chair to add upgraded features like a swivel base or power reclining mechanism.
When you're not reclining, it's a relaxing rocker with a smooth, graceful motion.
Read our review on the Rowan Recliner
4. La-Z-Boy Finley Recliner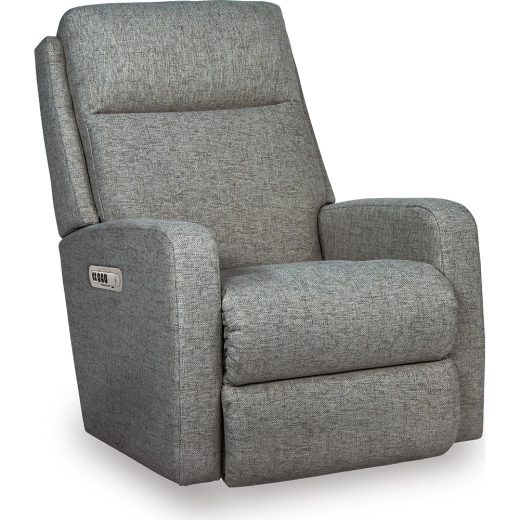 The La-Z-Boy Finley Recliner is able to combine a high degree of comfort with contemporary style to fit any room.
The Finley Recliner fits the bill with modern lines, sleek track arms, and a tall foam back that gives it a neat and structured look.
The ultra-plush chaise seat and legrest cradle your body in a continuous zone of comfort perfect for whether you're napping, reading, or snuggling a little one.
Read our full review on the Finley Recliner
5. La-Z-Boy Dora Low Leg Reclining Chair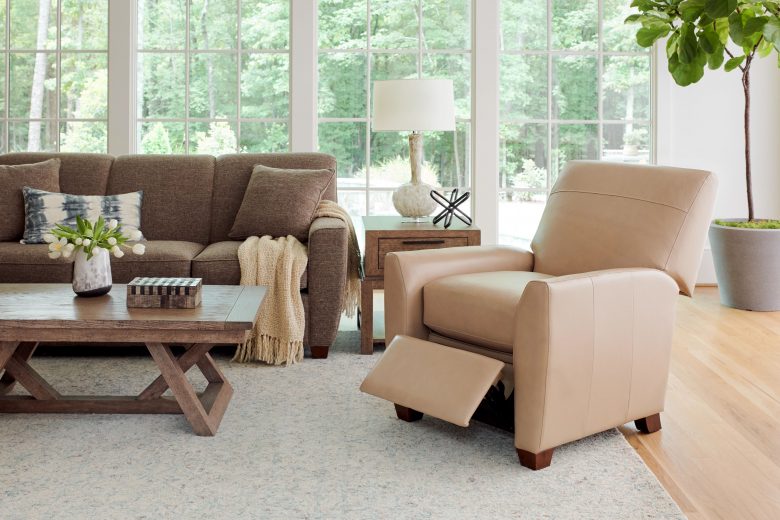 Comfortable, casual style with an updated, slim silhouette makes the La-Z-Boy Dora Low Leg Reclining Chair a versatile furniture piece that will complement just about any decor.
It features an inviting box seat, chic, tapered wedge arms, and welt trim detail. A solid foam back and premier seat cushion provide comfort and support for a long or short sit.
Alone or in a pair, the Dora Chair is a great addition to any room.
Read Our Full Review on the Dora ChairClick Here to View Pricing
La-Z-Boy Recliner Features & Upgrades
La-Z-Boy Recliners come in more than 900 different leathers and fabrics.
Plus, they offer the widest variety of custom upgrades in the recliner market. Here are some of the options you can choose from:
Reclining Options: Manual. Power.
Handle Options: Standard. Elongated. Silver Arc Handle. Left or Right Side.
Base Options: Standard. Swivel Base.
Cushion Options: Standard. AirForm Memory Foam Cushions.
Find The Perfect Chairs for Mom (or anyone else!)
We've highlighted just a few of the many La-Z-Boy chairs moms love, but one of the biggest benefits of owning La-Z-Boy furniture is the ability to have customized comfort.
No matter who's using the chair, you need to make sure you get the best chair for your unique body type.
You can do this by downloading our free guide with three steps to finding the perfect chair or recliner.
This free guide will help you:
Avoid unnecessary pain.
Pick out furniture that's built to last.
Get the right fit for your body.
If you want to browse other La-Z-Boy styles, check out these additional resources that contain many of the best-selling options we have to offer.
Top 15 Best Selling Recliners of 2023
Top 5 La-Z-Boy Nursery Recliners
We'd be happy to help you find the perfect furniture for your home at any of our locations in NC, SC, and GA.