How Does the La-Z-Boy Free Design Service Work?
La-Z-Boy Southeast | September 3, 2021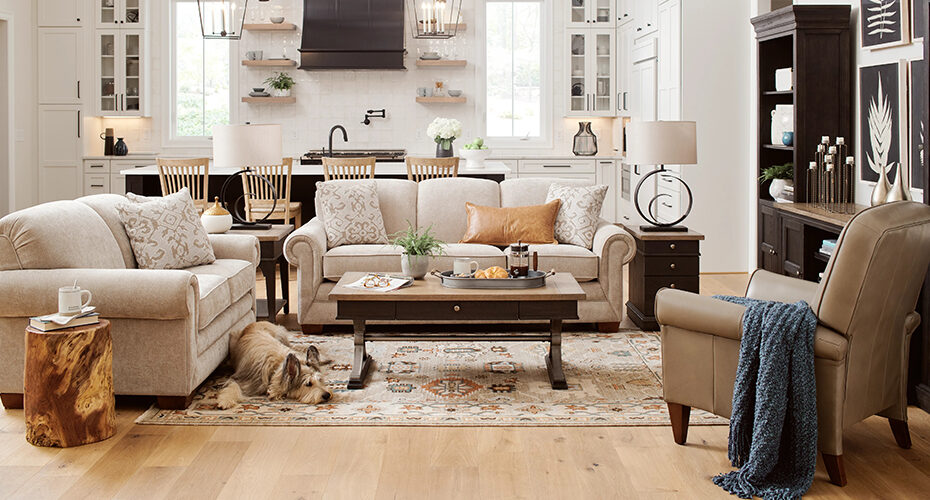 Are you interested in learning exactly how the La-Z-Boy Free Design Service works?
At La-Z-Boy Home Furnishings & Décor, our interior designers have helped thousands of people bring their dreams to life.
In this article and video, we will walk you through the entire process step-by-step.
1) Free Design Consultation
To get started, your interior designer will get to know you with a free design consultation.
During your store visit, we will ask a few questions about your home, family, and interests.
How do you plan on using the space?
What's the flow of the room?
How many people need to be seated?
Understanding your story allows us to incorporate the things you love into your furniture, accessories, and room design.
2) In-Home Visit
Our next step includes a virtual or in-person visit to your home so we can take a look at the room we're working on.
This gives us a better idea of your style and the colors you already have throughout your home.
We will also measure the dimensions of your room along with doors, windows, and hallways to make sure everything will fit.
After the in-home visit, we will put together a 3D room design featuring your new furniture and accessories.
3) 3D Room Design Presentation
Seeing your new room in 3D is one of the best parts about the La-Z-Boy Free Design Service.
Your interior designer will put together an exact replica of your space with furniture and accessories picked exclusively for you.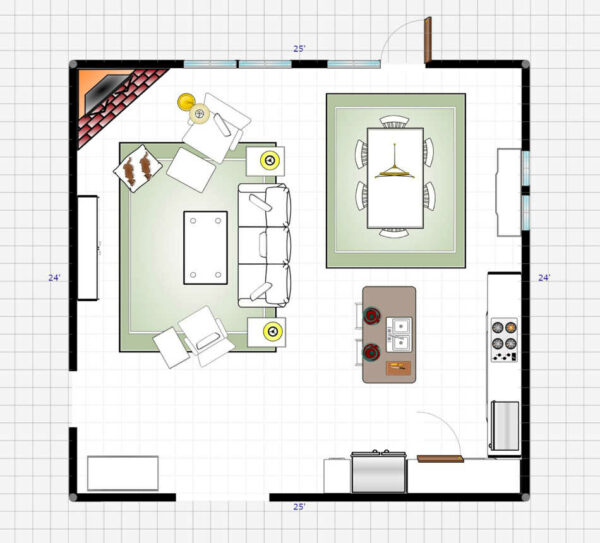 Then we will welcome you back into the store for a 3D presentation of your new room.
During the presentation, you'll be able to ask questions, make adjustments, and go over all the little details.
Once you're happy with your selections, we will place your order and get it ready for delivery.
4) White Glove Delivery
After your purchase, all of your La-Z-Boy Furniture will be made-to-order and delivered to your home.
Sit back and relax while our delivery team assembles and brings everything into your home piece-by-piece.
All of our delivery team members are trained by interior designers and have a copy of your floor plan.
They'll place everything in your room exactly where it needs to go and test mechanisms to make sure they're working.
5) Enjoy Your New Furniture
Now that everything has been delivered, it's time to relax and enjoy your brand new furniture.
If you need anything, your interior designer and design consultant are available to help.
Plus, we offer a variety of furniture care tips to help you get the most out of your new purchases.
Don't forget – we're also available to help you design all of the other rooms in your home.
Check Out These Additional Resources
Knowing how the La-Z-Boy Free Design Service works will give you a better understanding of what to expect.
At La-Z-Boy Home Furnishings & Décor, our degreed interior designers are able to help with all of your home improvement projects.
Here are some additional online resources you may like to check out:
We'd be happy to help you bring your dreams to life at any of our locations in NC, SC, and GA.