Free Guide: 7 Steps To Finding The Perfect Recliner
Your recliner should be a comfortable place you can relax after a long day and hand down from generation to generation.
However, if you pick out the wrong recliner you could experience neck, back, and leg pain.
Or your new recliner may break soon after it's delivered to your home.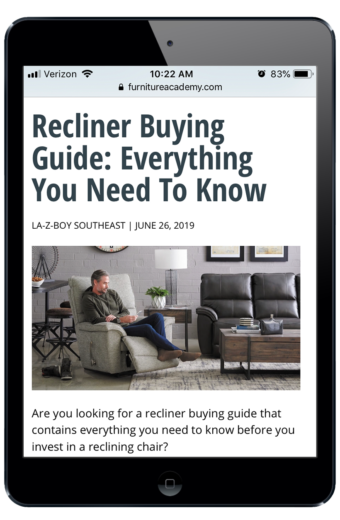 This free guide will help you:
Avoid unnecessary pain.
Pick out a recliner that's built to last.
Get the right fit for your body.
Please fill out the form on this page to download your guide for free.