Duo by La-Z-Boy: Recliners That Don't Look Like Recliners
La-Z-Boy Southeast | November 9, 2017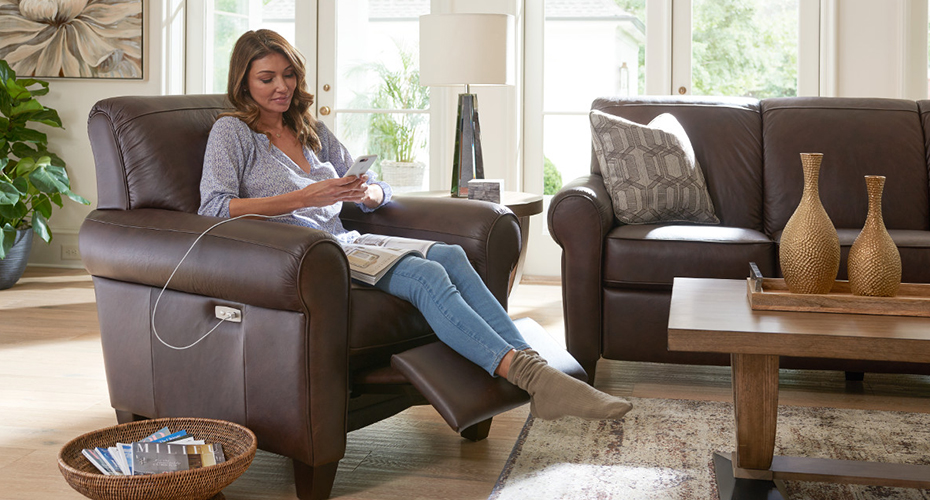 For many years, people have been walking into furniture stores and looking for recliners that don't look like recliners.
At La-Z-Boy Home Furnishings & Décor, we're excited to finally have an option that fits your needs.
In this article and video, we will introduce you to recliners that don't look like recliners with Duo by La-Z-Boy.
Combining Stationary & Reclining Furniture
Thankfully, you no longer have to choose between style and comfort when shopping for furniture.
Duo by La-Z-Boy combines modern style and design with the classic comfort that makes recliners famous.
Furniture that doesn't recline or extend the leg rest is called stationary because it doesn't move. You can understand why because the definition of "stationary" is:
Stationary (adj.): not moving or not intended to be moved.
Stationary furniture has become popular because it has a clean, modern, and simple look.
On the other hand, reclining furniture has the ability to recline your back and elevate your feet.
Recliners used to be bulky pieces of furniture because they had to contain a reclining mechanism, springs, and all sorts of nuts and bolts.
After years of product development, La-Z-Boy fit an electronic reclining mechanism into a smaller area and dramatically improved the look of reclining furniture.
You'll notice Duo by La-Z-Boy has the same modern look and feel of stationary furniture. However, if you take a closer look you'll find two small electronic buttons that allow you to recline.
This is how La-Z-Boy combined stationary and reclining furniture with their Duo product line.
The Best of Both Worlds
While shopping for furniture, couples often find themselves in disagreement because one is interested in comfort and the other is interested in style.
Now, couples can get the best of both worlds with Duo by La-Z-Boy.
Why choose between style and comfort when you can have both?
Duo by La-Z-Boy was built with everyone's furniture needs in mind.
Charge Your Phone While You Recharge
At the end of the day, your batteries aren't the only ones that are drained.
There's no need to pull out an extension cord to charge your phone while you relax in a Duo by La-Z-Boy.
Each sofa, chair, and loveseat comes with a USB port on the side where your reclining buttons are located.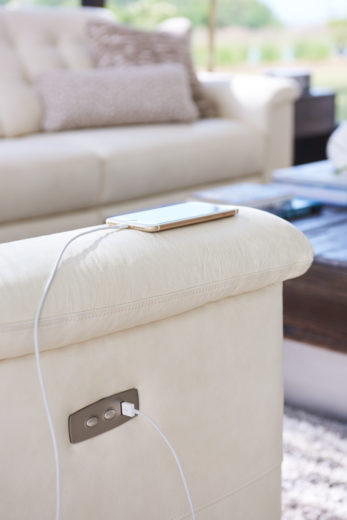 The power for the USB port comes from the wall socket your chair is plugged in to. Or the rechargeable battery pack discreetly hidden underneath to keep the look clean.
This rechargeable battery pack can cycle your recliner up and down 50 times before it needs to be recharged.
Choose from Four Different Styles
At first glance, all you'll see is clean lines and sophistication when you look at these new styles from La-Z-Boy.
Duo by La-Z-Boy has four unique styles named:
Each of these styles comes in a reclining chair, loveseat, and sofa. And Edie is the first style to offer a reclining sectional.
You can take a look at all of these styles in the pictures below.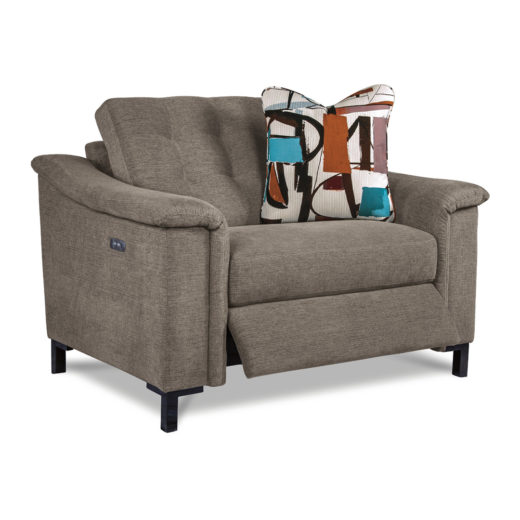 Luke has sloped arms and a button-tufted back to give this style a mid-century modern flair.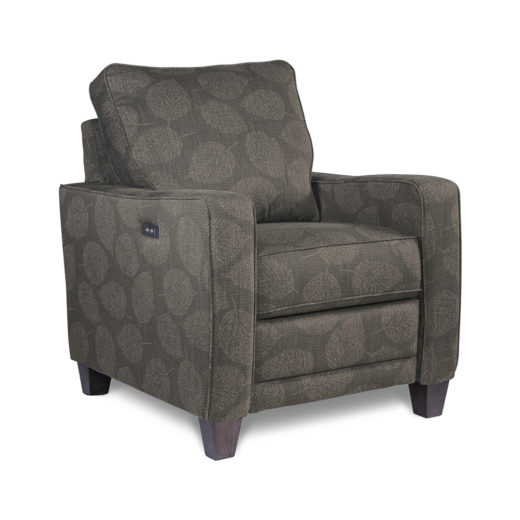 Makenna has a modern edge with clean lines, dipped track arms, welt detail, and rich wood legs.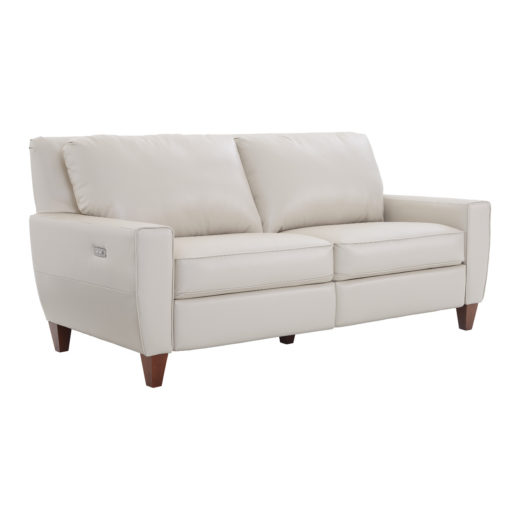 Edie has a simple, refined design most comfort-seekers will find pleasing.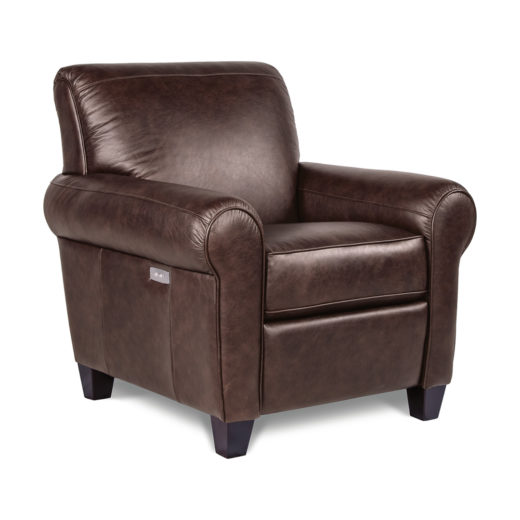 Bennett has rolled cigar arms and a subtly scalloped back you might consider more polished than relaxed.
Furnish Your Home with Duo by La-Z-Boy
Duo by La-Z-Boy comes in hundreds of customizable covers including leather and iClean stain-resistant fabric.
If you would like some help furnishing your home, you can consult with a degreed interior designer for free at La-Z-Boy Southeast.
Our team has completed thousands of interior design projects and they can show you how to style your room with Duo by La-Z-Boy.
You may like to take a look at these resources before you upgrade your home with Duo by La-Z-Boy:
We'd be happy to help you bring your dreams to life at any of our locations in NC, SC, and GA.