Solutions for a Hard-to-Pull Recliner Handle
La-Z-Boy Southeast | July 21, 2023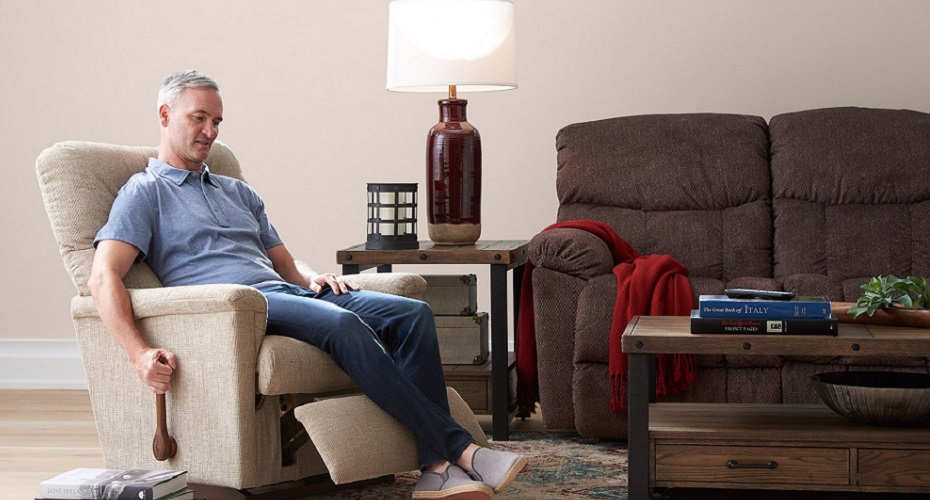 Are you in search of solutions to help with your hard-to-pull recliner handle?
There's nothing quite like sinking into a cozy recliner after a long day. But what happens when that trusty recliner handle becomes difficult to pull?
Whether you have a physical ailment that is causing you added strain or an issue with your recliner itself, it can quickly turn a relaxing experience into a frustrating one.
Fortunately, there are solutions available to alleviate this issue and restore the ease and comfort you deserve.
At La-Z-Boy Home Furnishings and Décor, we work with customers every day to ensure that they experience the utmost comfort and relaxation that should come with owning a recliner.
In this article, we will explore effective solutions for dealing with a hard-to-pull recliner handle. You'll have a better grasp on solutions for your existing recliner or ways to avoid this issue with your newer furniture purchases.
DISCLAIMER: This post contains affiliate links. As an Amazon Affiliate we may earn a small commission from qualifying purchases when you click on the links at no additional cost to you.
Recliner Handle Solution #1: Add a Recliner Lever Extender
One of the simplest and most cost-effective solutions for a stubborn recliner handle is to purchase a recliner lever extender.
This handy device attaches securely to your existing handle, providing extra leverage and making it easier to operate.
A lever extender can be particularly useful for individuals with limited strength or mobility. This solution can significantly reduce the force required to recline.
These extenders are typically adjustable and can accommodate various handle sizes, making them compatible with most recliner models.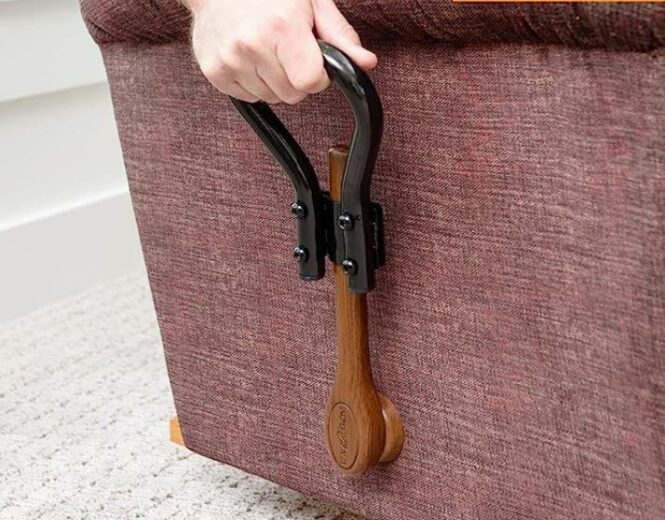 Recliner Handle Solution #2: Replace Your Handle with an Elongated or Arc Handle
If your recliner handle is older, worn out, or has just become harder to grab, upgrading the handle can significantly improve the pulling experience.
With La-Z-Boy recliners, you can purchase an elongated handle or brushed metal arc handle.
These are an upgrade feature that you can purchase with new recliners or replace them on your existing recliner.
Elongated handles will give you an additional 2" to your reclining mechanism and allow for a smoother and effortless reach.
The brushed metal arc handle offers a swooping arc shape while also changing the aesthetics of your recliner look.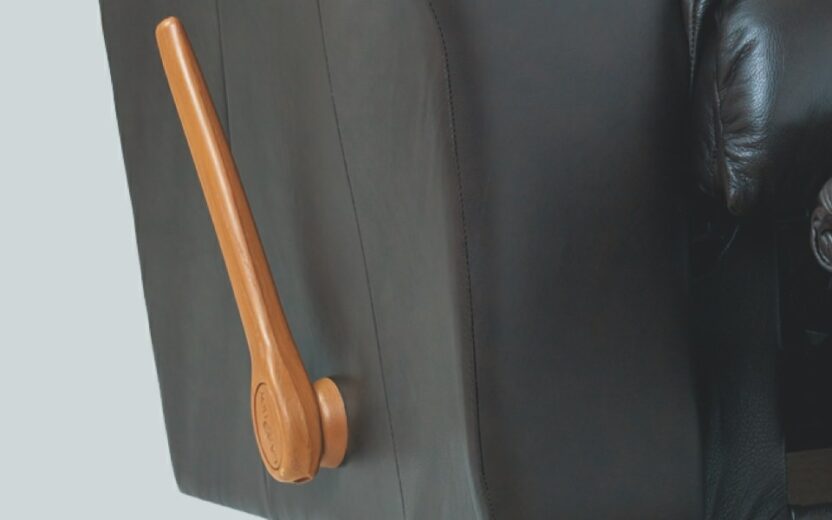 To purchase a new handle for your La-Z-Boy recliner, you can start by contacting your local service department. La-Z-Boy recliner handles can be easily replaced on your own or you can request a service technician for additional assistance.
In this video, you'll find the simple steps you can take to replace your recliner handle.
Recliner Handle Solution #3: Switch Sides of the Recliner Lever
The majority of recliners come standard with the lever being on the right side of the chair.
However, for dominantly left-handed people or ones with more limited mobility on their right side, this can make for a harder pull.
Did you know with La-Z-Boy recliners, you can have the lever placed on the left side? It's one of the many upgrade opportunities you can choose from to help make your recliner custom for you.
While this isn't something you can change on your existing La-Z-Boy recliner, you can have this custom-made in a new La-Z-Boy recliner fit for you.
Recliner Handle Solution #4: Upgrade Your Recliner to Power
For a more comprehensive and long-term solution, another consideration is upgrading to a new power-operated recliner.
Power recliners eliminate the need for manual pulling. They are equipped with built-in motors that control the reclining mechanism. With a simple press of a button, the recliner adjusts effortlessly to your desired position.
Power recliners are available in a wide range of styles and designs, ensuring you can find one that complements your existing furniture and décor.
In this article, you can learn more about the benefits of power recliners.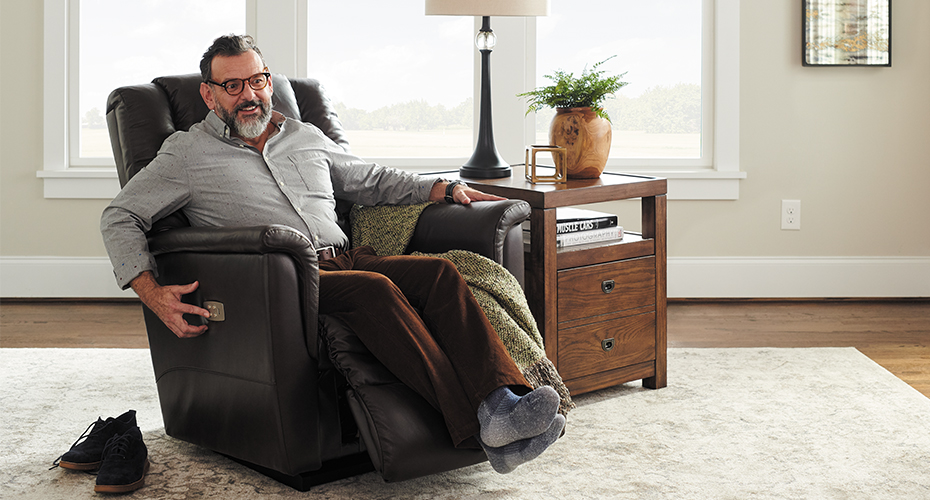 Find A Solution to Your Recliner Needs
There are many benefits that come with owning a recliner. Recliners are known to provide comfort. They are also extremely versatile in look and functionality. If you're worried about a hard to pull recliner handle, there are solutions to help.
At La-Z-Boy Home Furnishings & Décor, we work with customers every day to find the perfect furniture to fit their individualized needs.
We can also help fit you for a recliner built for your unique body type.
We'd be happy to help you select the perfect recliner at any of our locations in NC, SC, and GA.