6 Benefits of Power Recliners
La-Z-Boy Southeast | November 11, 2023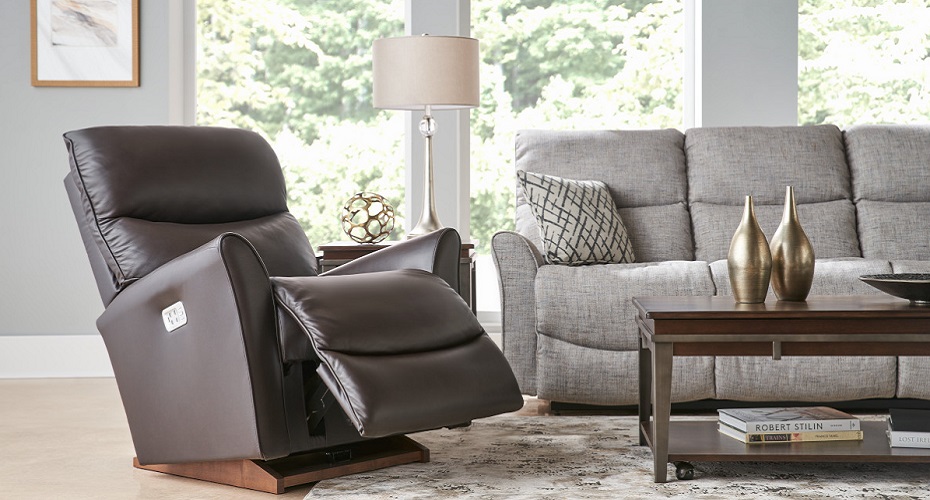 When it comes to ultimate relaxation and customized comfort, power recliners can elevate your comfort experience. You may be wondering what the benefits of a power recliner are and if they are the right option for you.
At La-Z-Boy Home Furnishings & Décor, power recliners have become a popular option for customers because of the additional features and benefits that come with them.
As the inventors of the recliner, La-Z-Boy has been perfecting the comfort of recliners for almost a century.
With their advanced features and technological advancements, power recliners offer a plethora of benefits that cater to various needs and preferences. In this article, we'll outline 6 advantages of power recliners so you can determine if a power recliner is the right fit for you.
1. Power Recliners Help with Mobility Issues and Physical Ailments
Power recliners are a major benefit for individuals with mobility issues or physical ailments.
In a manual recliner, not only do you need to be able to reach over for the lever, but you'll be utilizing various stomach and leg muscles to assist you in the reclining movement.
Unlike manual recliners that require you to use some physical exertion and strength, power recliners offer effortless adjustments with the push of a button.
This makes it easier for people with limited mobility or physical challenges to find a comfortable position without straining their bodies.
Whether it's standing up from a seated position or reclining to relieve pressure, power recliners provide independence and comfort to those who need it most.
2. Power Recliners Allow for Micro-Adjustments
One of the standout features of power recliners is their ability to provide micro-adjustments to get to your perfect position.
With this functionality, you can finely tune your seating position, creating a continuous zone of comfort tailored to your specific needs.
A patented feature you'll find only with La-Z-Boy recliners is the independent headrest and footrest control. This means you can adjust the headrest backward or forward without the footrest adjusting, or vice versa. So, whether you prefer a slightly reclined position for reading or a fully reclined state for napping, La-Z-Boy power recliners allow you to find the perfect balance effortlessly.
3. Power Recliners are Quieter than Manual Recliners
Manual recliners will make some noise due to the faster movement and noise it will make to get into proper position.
With La-Z-Boy recliners, you'll often hear this referred to the "sound of comfort".
La-Z-Boy manual recliners are built with a pawl and rack system with 16 locking positions.
This mechanism is what allows you to sit at an angle while your footrest is in the up position.
However, the motorized mechanism used in power recliners ensures a smooth and quiet transition between positions.
This aspect is particularly beneficial when you want to relax or watch TV without any distracting noises or disturbances.
The silent operation of power recliners adds to the overall ambiance of comfort and tranquility in your living space.
Related Article: How to Reduce the Sound Your La-Z-Boy Recliner Makes
4. Power Recliners Come with Headrest and Lumbar Support Options
Power recliners go above and beyond in terms of providing optimal support for your head and lumbar region.
La-Z-Boy power recliners come with adjustable headrests that can be positioned to cradle your head and neck, reducing strain and promoting proper alignment.
Additionally, power recliners often come with lumbar support options, allowing you to customize the level of lower back support for maximum comfort.
These features can help alleviate discomfort and contribute to better posture and spinal health.
5. Power Recliners Have Programmable Pre-sets
Have you ever found yourself in just the right position for comfort, only to realize the tv remote is across the room? You contemplate whether or not it's worth it to even get up out of fear you'll lose that perfect position.
Power recliners excel in their ability to save and replicate your favorite seating positions.
With programmable pre-set options, you can easily store and recall your preferred recline angles, headrest positions, and lumbar settings.
This convenience allows you to effortlessly achieve your ideal seating position with a single touch.
Whether it's a position that provides optimal relaxation or a posture that caters to specific medical needs, power recliners offer a personalized seating experience tailored to your desires.
6. Power Recliners Can Offer Heat and Massage
Once you find that perfect position, why not add the cherry on top with heat and massage?
At the touch of a button, you can alleviate back pain and pamper yourself from the comfort of your living room.
At La-Z-Boy Home Furnishings & Décor, we carry a wide range of recliners with heat and massage to maximize your comfort solutions.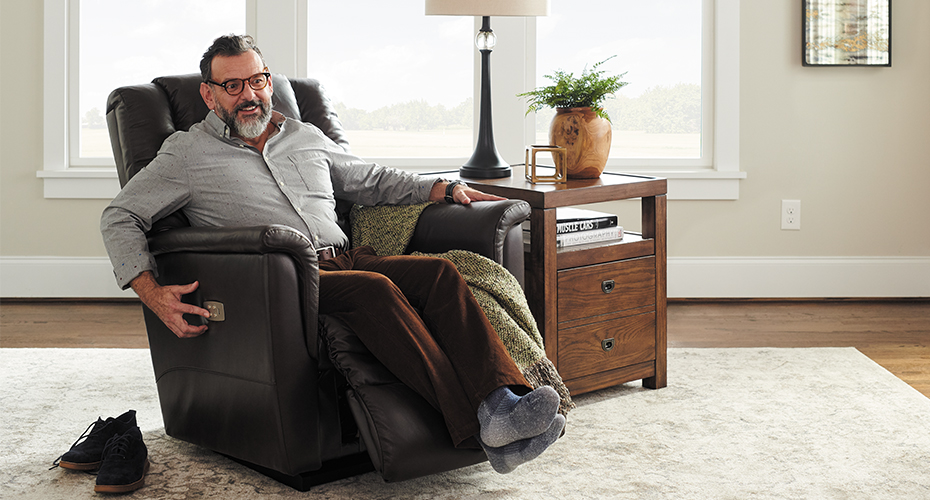 How Much Do Power Recliners Cost?
Power recliners typically have a higher price point than manual recliners because they simply cost more to produce.
La-Z-Boy Power Recliners will run a few hundred dollars more than classic La-Z-Boy Recliners.
You can get an exact quote by visiting any of our locations in NC, SC, and GA.
You can also get an idea of the price difference by checking out different styles online.
Are Power Recliners the Right Fit for You?
Power recliners have revolutionized the concept of comfort and relaxation, offering an array of benefits that can provide you personalized comfort.
However, picking out any recliner is a lot like getting fitted for a shoe – except we look at your entire body instead of just your feet.
Purchasing a recliner should leave you feeling assured and excited that you have made the right choice. Now that you know the benefits a power recliner can provide, it's time to customize your very own.
Start your process of selecting the right recliner with these next steps: