5 Benefits of Recliners
La-Z-Boy Southeast | June 13, 2022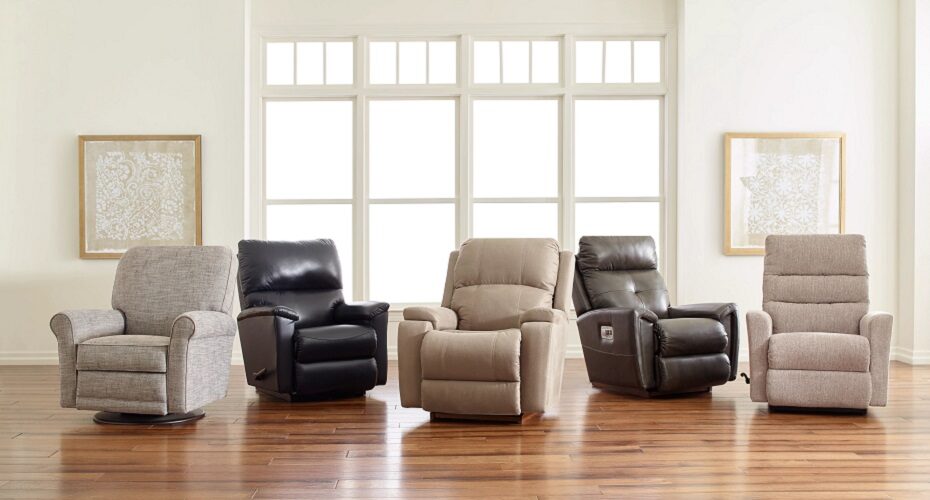 There are many benefits of recliners to consider but you may be wondering if a recliner is the right fit for you.
You have a lot to take into consideration when investing in quality furniture including your space, style, budget, and the level of comfort you desire.
When you begin to select your next piece of furniture, you want to know it will meet the look and feel you desire for your living space.
As the inventors of the recliner, La-Z-Boy is a world-famous brand known for quality furniture.
At La-Z-Boy Home Furnishings & Décor, we have continuously worked with customers to find the perfect furniture to fit their individualized needs.
There's a reason why recliners are such a popular seating choice. Recliners are known to provide comfort, but they can be extremely versatile in look and functionality.
In this article, we'll review 5 benefits of recliners that make them stand out in the furniture landscape.
You'll have a better understanding of the options available so that you can confidently decide if a recliner is the right choice for you.
5 Benefits of Recliners
1. Recliners Are Designed for Comfort
Your living space is where you will invest a major portion of your time and money throughout your life. It is also where you have the most control of your comfort. When furnishing your space, there are many factors you will take into consideration. One of the most likely factors you'll want to consider is comfort.
Recliners are built for comfort. Whether you only have a few minutes or a few hours, having a recliner that fits with your body provides for a much easier and more peaceful experience in your home time after time.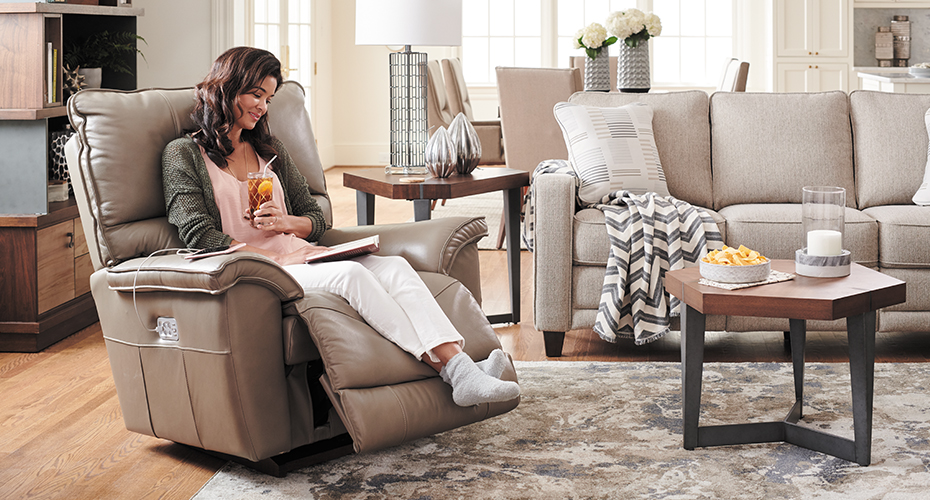 2. Recliners Are Versatile
Recliners have made their way as a staple in the American living room for almost a century. They are designed for comfort in mind and can be the perfect chair for vegging out in front of the TV. But recliners can serve a multitude of other purposes.

As recliner styles have evolved, one thing has remained constant. The original goal of having a comfortable piece of furniture that follows the contour of a person's body both while sitting up and leaning back.
Whether you are looking for a piece of furniture that will serve in your main living area, an accent chair for your den or office, or a space to hold your newborn baby, you can choose from a wide range of recliners that meet your particular needs.
La-Z-Boy Recliners have patented features that make their comfort and designs unique and allow for more versatility with their usage. La-Z-Boy is the only recliner that allows you to adjust your footrest position without having to fully recline or even recline your back without having to put your feet all the way up. You can find the perfect position for reading, catching up on emails, visiting with family, napping, or nestling in for a movie marathon.
Watch this video to learn more about the exclusive features and benefits of La-Z-Boy Recliners.
3. Recliners Can Match Your Style
You may have narrowed down the comfort fit, but you want your furniture to look and feel inviting in your space.
Maybe the look of a traditional recliner doesn't fit with your current set-up. Did you know there are models of recliners that offer discrete reclining features? You can have the luxury of making a stylish statement without losing out on the other benefits of recliners.
At La-Z-Boy Home Furnishings & Décor, customers often find that they like the shape and fit of a recliner, but are unsure of how the colors or patterns will fit into their home. If you have a specific style in mind, you should start by looking for a recliner that allows customization of the fabric and accessories.
With a La-Z-Boy Recliner, there are over 900 durable and aesthetically-pleasing leathers and fabrics to choose from. You can start your process by requesting free fabric swatches to explore within your space. Unsure of your style preferences? You can also start with a Free Personal Style Analysis to gain better insight and confidence in your home furnishings decisions.
If incorporating a recliner into your space seems like an overwhelming task, you can meet with a degreed interior designer for free. Meeting with an interior designer at La-Z-Boy Home Furnishings & Décor can make the process of styling your home fun and easy
4. Recliners Are Built to Last
A quality recliner can provide you with many years of comfort. If you want to invest in furniture that lasts, you should look at the overall structure and features.
La-Z-Boy Recliners are known for their quality with parts and fabrics built to withstand everyday use no matter your stage of life. All products are tested at two times the industry standard to ensure their quality with unique patented features and benefits. Other furniture brands are unable to match the comfort and durability of La-Z-Boy because they don't have access to these patents.
In this comparison video, you can learn about the competitive differences and what you should look for in a high-quality recliner.
Because of their lasting ability, recliners can grow or move with you as your needs change. Customers often tell us about La-Z-Boy Recliners that they've passed down in their families across multiple generations. Even if you are moving or plan to move, a recliner can easily go with you. In this video, you'll find simple steps for removing a recliner backrest making the process of moving much simpler.
5. Recliners Can Be Good For Your Health
Sure, diet and exercise are key components to a healthy lifestyle but relaxing in one has its share of surprising benefits.
There's a reason why it feels good to kick your feet up at the end of a long day. By elevating your feet, gravity can help you naturally reduce stress and inflammation. In this video, you can learn about the five health benefits of sleeping in your recliner.
La-Z-Boy also offers power lift recliners for caregivers or family members needing a little extra support transitioning from a seated to a standing position. Having a power lift option provides the comfort you desire while minimizing the risk of injury.
Since inventing the recliner, La-Z-Boy has collected many patents throughout the years to provide the best back and body support. Check out these 7 Exclusive Features only found on La-Z-Boy recliners.
Decide on the Right Recliner for You
When people hesitate to include a recliner in their living space, it's usually because they already have a set idea of the look and feel they want. But, there's a reason why recliners are a such popular choice for seating. Not only are they are known for comfort, they are also versatile in look and functionality.
Purchasing a recliner should leave you feeling assured and excited that you have made the right choice. Now that you know the benefits a recliner can provide, it's time to customize your very own. Start your process of selecting the right recliner with these next steps: