La-Z-Boy Sofas Perfect for Your Home Theater Seating
La-Z-Boy Southeast | August 9, 2023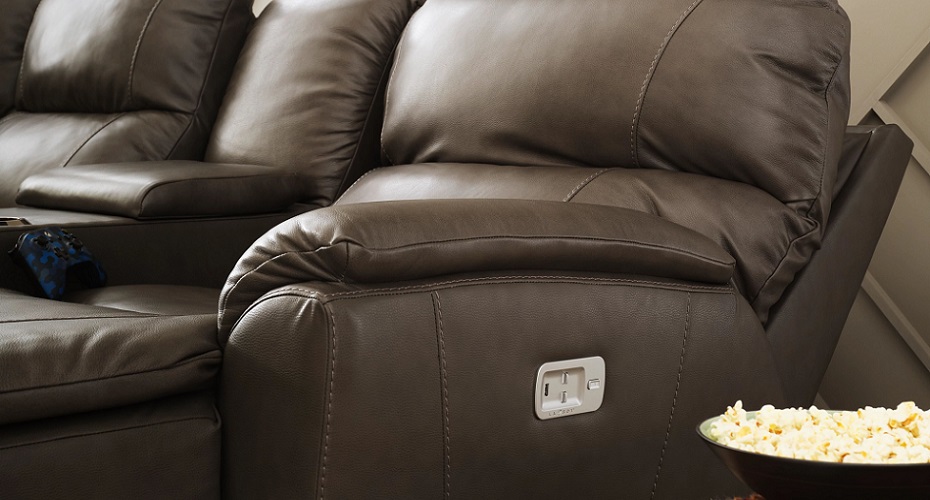 Creating the perfect home theater seating experience involves more than just a high-definition projector and state-of-the-art sound system. Comfortable furniture is an essential element that can truly elevate your home movie night experience.
When it comes to providing the ultimate relaxation and enjoyment during movie nights, La-Z-Boy furniture stands out as a leading brand. At La-Z-Boy Home Furnishings & Décor, we help customers everyday create personalized spaces in their homes.
In this article, we'll review 5 La-Z-Boy Sofas that are perfect for your home theater seating. With a wide range of styles and options to choose from, you'll be able to better decide what styles and levels of comfort you want to include in your home theater seating experience.
1.) La-Z-Boy Talladega Sofa
Whether you're into racing to high-action movies, the Talladega Sofa puts you in the front-row seat.
The Talladega features ultra-plush, sculpted seats with dual-sided reclining for individualized comfort.
A streamlined design with sleek padded arms and exposed wings gives Talladega a modern look.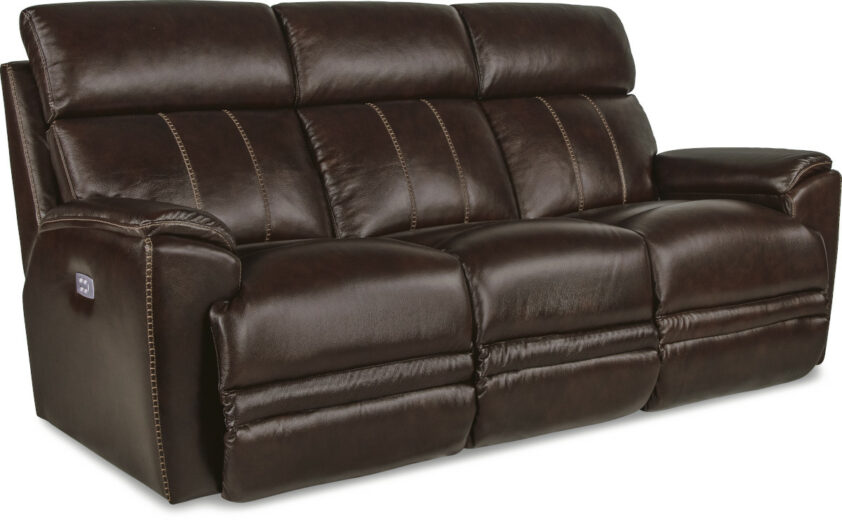 2.) La-Z-Boy Greyson Sofa
The Greyson Reclining Sofa is inspired by one of our best-selling recliners.
It is sleekly styled with alluring curves and inviting cushions, allowing you to sink in for ultimate relaxation.
Greyson features pillow top arms with extra-deep chaise seating and reclining leg rests.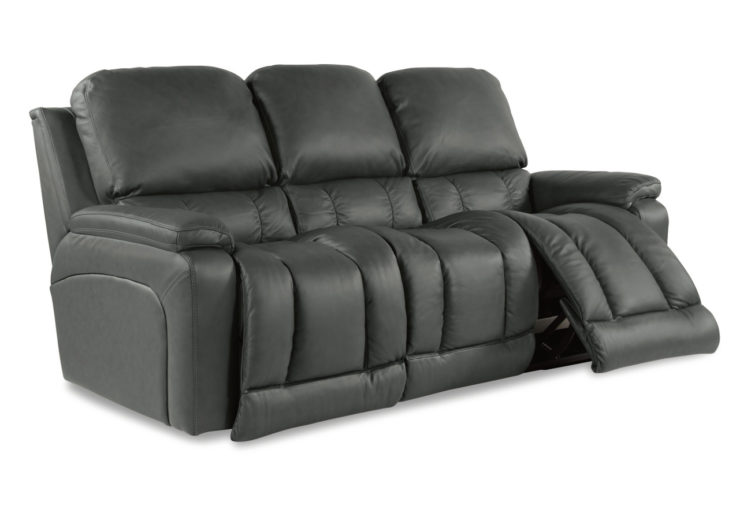 Read our review on the Greyson Sofa.
3.) La-Z-Boy James Sofa
Sometimes you can have it all, and the James reclining sofa is proof.
The James Sofa makes relaxing look as great as it feels.
It is a highly comfortable place to recline back and relax for your next movie marathon.
James features inviting bucket seats and chaise leg rests that will cradle you with support.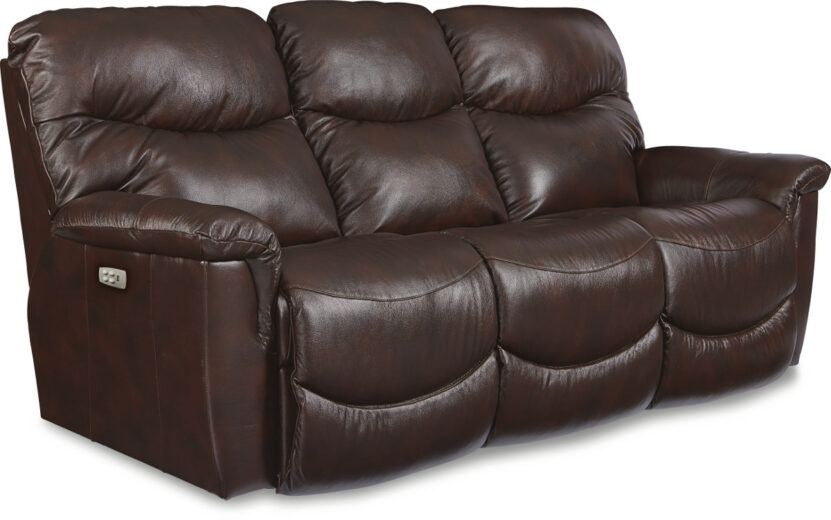 Read our review on the James Reclining Sofa.
4.) La-Z-Boy Trouper Sofa
The Trouper Reclining Sofa turns casual evenings at home into cozy nights.
Sculpted bucket seats, slightly flared arms, and a tall, split back are further proof that this sofa is designed to keep you relaxed.
Trouper has plenty of comfort to go around and is perfect for movie nights with friends and family.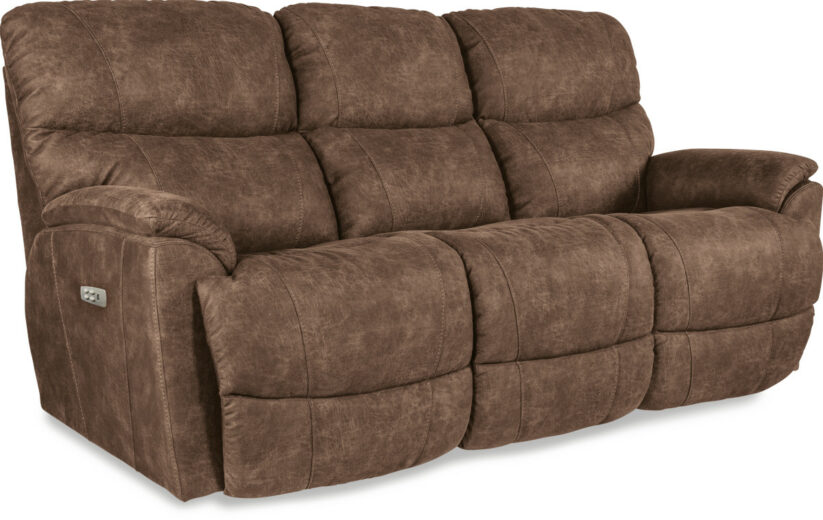 Read our review on the Trouper Sofa.
5.) La-Z-Boy Jay Sofa
The Jay Sofa has a casual look that is perfect for family-friendly rooms that can double as your room with a big screen.
Jay features detailed flange stitching, pillow-soft seats, and chaise leg rests.
A convenient, easy-action latch release allows you to easily adjust your back and leg rest for personalized reclining comfort.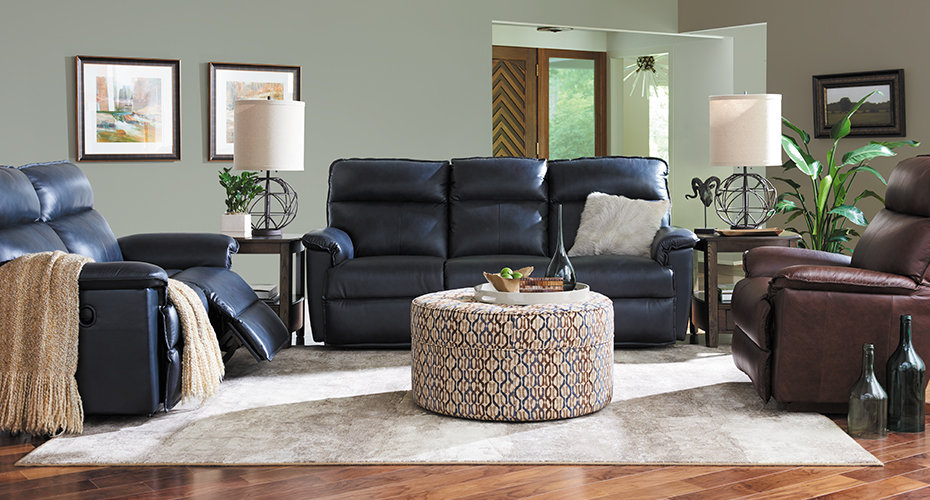 Read our review on the Jay Sofa.
La-Z-Boy Furniture Features & Upgrades
La-Z-Boy Furniture comes in more than 900 different leathers and fabrics. With pet-friendly and performance-based fabrics, you can choose from a variety of options that will withstand everyday usage.
Plus, they offer the widest variety of custom upgrades in the furniture market. Here are some of the options you can choose from:
Reclining Options: Manual. Power.
Cushion Options: Standard. AirForm Memory Foam Cushions.
If you're in search of other ways to add comfort to your room, you'll find variations of popular La-Z-Boy frames including sectionals and loveseats. Many of these configurations offer center consoles that provide added storage, drink holders, and charging pads.
Find The Perfect Home Theater Seating for Your Home
When it comes to home theater seating, La-Z-Boy furniture offers a variety of styles that cater to different preferences and interior designs.
From the racing-inspired Talladega to the timeless elegance of James, the comfort and luxury provided by these recliners will undoubtedly enhance your home theater experience.
Consider investing in La-Z-Boy furniture to transform your movie nights into a truly immersive and enjoyable cinematic adventure.
We'd be happy to help you find the perfect seating for your home theater or any room in your home at one of our locations in NC, SC, and GA.