La-Z-Boy Greyson Sofa Review (Features / Dimensions / Upgrades)
La-Z-Boy Southeast | August 13, 2019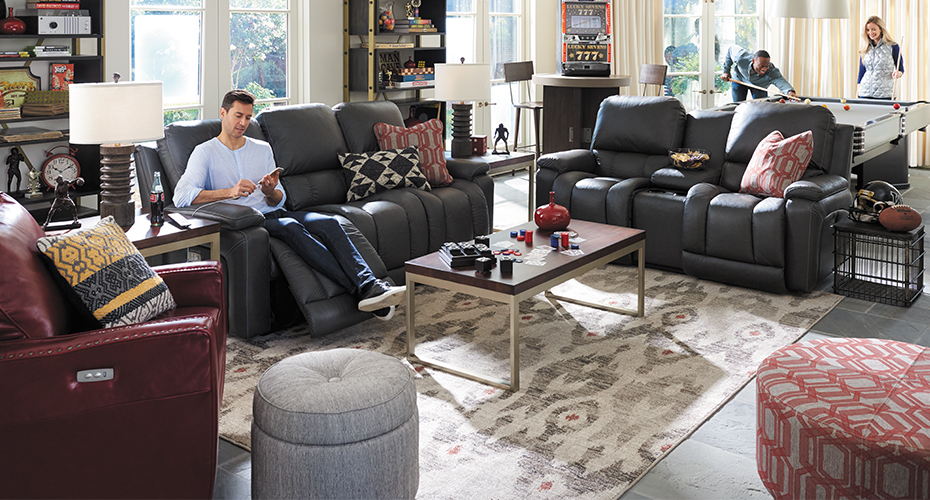 Are you looking for a La-Z-Boy Greyson Sofa review that highlights the features, dimensions, and upgrades available with this reclining sofa?
At La-Z-Boy Home Furnishings & Décor, we've helped thousands of homeowners bring their dreams to life.
In this article and video, we'll help you narrow down the search and find the perfect sofa for your home and unique style.
Features & Dimensions: La-Z-Boy Greyson Sofa
The La-Z-Boy Greyson Sofa gives you the ability to decide between manual or power recline.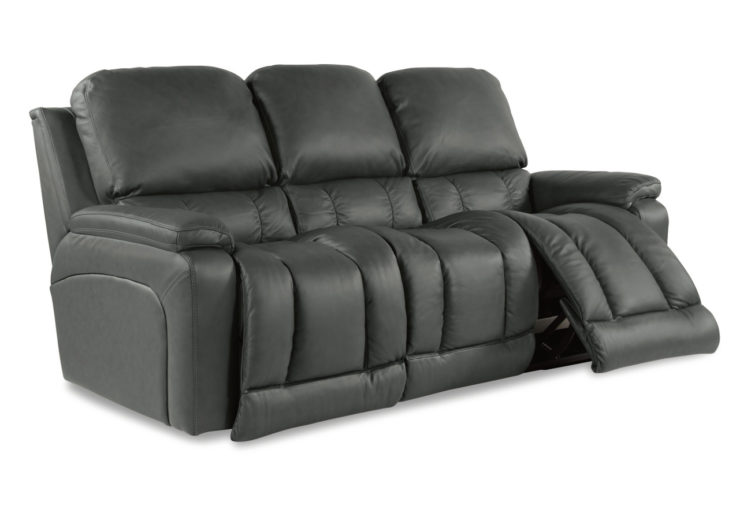 Greyson is sleekly styled with alluring curves and inviting cushions that feels as comfortable as it looks.
The power recline option lets you smoothly and effortlessly recline with the touch of a button.
Plus, you'll notice a built-in USB port on both sides of the sofa. This allows you to charge your devices while you recharge.
La-Z-Boy Greyson Sofa Dimensions
Depth: 39″
Height: 41″
Width: 85″
This sofa is available in over 900 different fabrics with a wide variety of colors, patterns, and materials to choose from.
Greyson is also available in an extremely soft, durable, and sustainable fabric made out of recycled water bottles.
When you upholster your sofa with eco-friendly fabrics at La-Z-Boy, you're keeping 110 water bottles out of our landfills and oceans.
Product Upgrades: La-Z-Boy Greyson Sofa
La-Z-Boy Sofas are known for their world famous comfort and stylish design.
The Greyson Sofa gives you the option to upgrade your cushions from standard to AirForm.
AirForm cushions provide responsive and contoured support so you can enjoy the ultimate in comfort.
The La-Z-Boy Greyson Sofa also has a matching recliner and loveseat that gives you the ability to complete the set and your room.
Check Out These Additional Resources
We hope this La-Z-Boy Greyson Sofa review has helped you narrow down your search for the perfect sofa.
Here are some additional online resources you may like to check out:
If you have any questions, we'd be happy to answer them at our locations in NC, SC, and GA.