How to Protect Hardwood Floors From Furniture
La-Z-Boy Southeast | May 26, 2020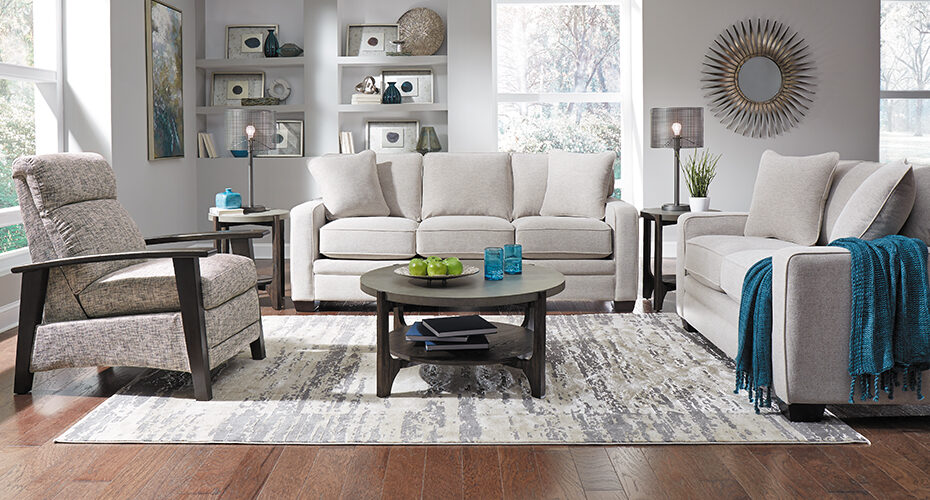 Are you interested in learning how to protect hardwood floors from furniture?
At La-Z-Boy Home Furnishings & Décor, we sell a lot of living room, dining room, and bedroom furniture to homeowners with hardwoods floors.
In this article, we'll show you how to protect your hardwood floors from furniture damage.
---
DISCLAIMER: This post contains affiliate links. As an Amazon Affiliate we may earn a small commission from qualifying purchases when you click on the links at no additional cost to you.
---
Protect Your Hardwood Floors with an Area Rug
Nothing can pull a room together better than a well-placed rug with a versatile design.
Area rugs are also great at protecting your hardwood floors from everyday wear and tear.
Placing an area rug underneath the legs of your furniture will prevent scratches.
Most people will place the front legs of their furniture on the rug with the back legs off.
However, you can also sit all of the legs on the rug if the design of your room allows it.
If you have any questions about rug placement, our expert interior designers would be happy to help you plan your room.
Apply Heavy-Duty Felt Pads to Your Furniture Legs
Applying heavy-duty felt pads to the bottom of your furniture's legs will also prevent scratches.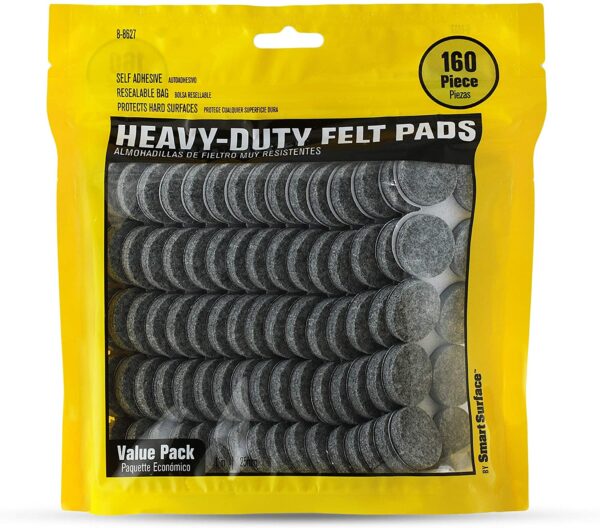 This is a cheap and easy solution that's perfect for sofas, recliners, tables, dining chairs, and more.
Simply peel and stick these felt pads to the bottom of your furniture's legs.
Make sure you apply these to a clean, dry surface otherwise they may fall off.
Step Up Your Protection with Nail-On Felt Pads
If your adhesive-based felt pads are having trouble sticking, try hammering nail-on felt pads into your wooden legs.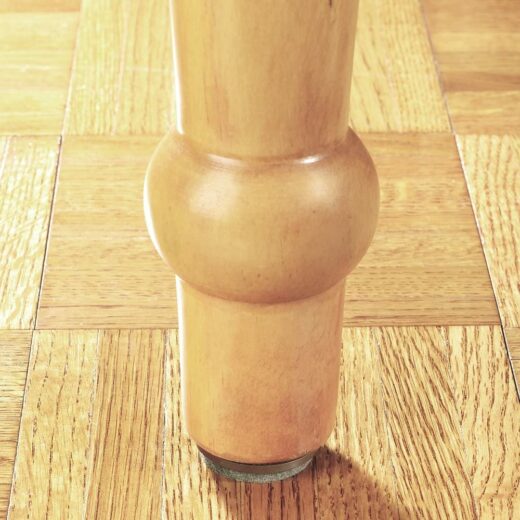 Nail-on felt pads are a little more difficult to install than peel-and-stick pads, but they do a great job fastening to wooden furniture.
Take a hammer and lightly tap your felt pads on the bottom of your wooden furniture legs.
Please note: These nail-on felt pads should only be used on wooden furniture legs.
Check Out These Additional Resources
Now that you know how to protect hardwood floors from furniture, you can rest easy.
At La-Z-Boy Home Furnishings & Décor, our showrooms are filled with beautiful furniture that will compliment your hardwood floors.
Here are some additional online resources you may like to check out:
We'd be happy to help you bring your dreams to life at any of our locations in NC, SC, and GA.