How Much Does It Cost to Reupholster a La-Z-Boy Recliner?
La-Z-Boy Southeast | May 2, 2019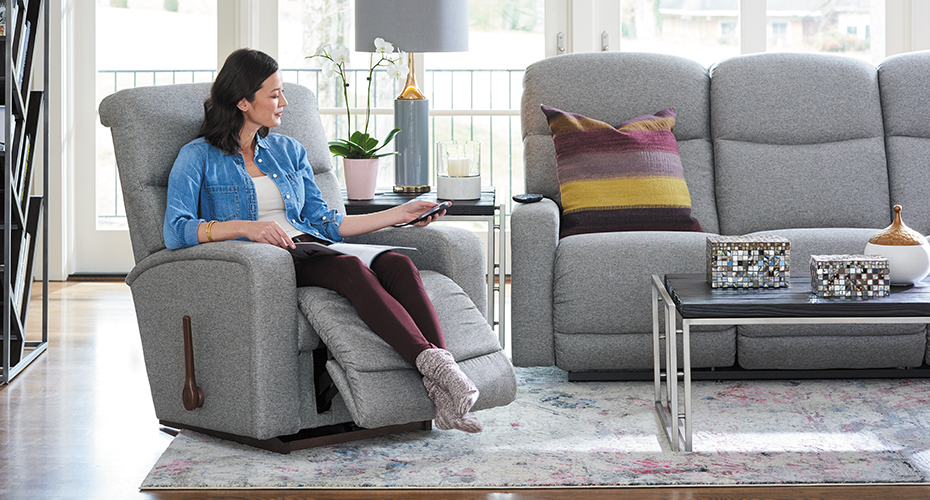 Are you interested in how much it costs to reupholster your old La-Z-Boy Recliner?
La-Z-Boy Recliners are built-to-last and often passed down from generation to generation.
This builds a lot of sentimental value and makes people reluctant to throw out a family heirloom.
In this article, we'll take a look at how much it costs to reupholster a La-Z-Boy Recliner.
Reupholstery: Recliner Cost
According to HomeAdvisor, the typical price range to reupholster a recliner is $400 to $1,000 depending on the fabric and labor costs.
In most situations, it's cheaper to buy a new recliner instead of reupholstering your old one.
La-Z-Boy Recliners start at $399 and come with brand new cushions, springs, and framing.
They're available in over 900 fabrics and leathers.
Plus, we can fit you for a recliner that's perfect for your unique body type at any of our locations.
Recliner Reupholstery DIY
Doing-it-yourself is one way to cut down on the cost of recliner reupholstery.
However, it can be a daunting task for unexperienced furniture workers and will more than likely cost $200 to $500 for:
You can also expect to spend a few days on this DIY project because taking the recliner apart, replacing the old upholstery, and putting it back together is a long process.
Hiring an Upholstery Pro
If you're still determined to have your old La-Z-Boy Recliner reupholstered, hiring a professional is your best option.
At La-Z-Boy Home Furnishings & Décor, we do not reupholster any old furniture.
However, you can find a pro in your area by running a search on these websites:
Your upholsterer will provide you with an estimate and be able to answer any of your questions.
Check Out These Additional Resources
Reupholstering old furniture is an expensive way to breathe new life into a family heirloom.
When it comes to La-Z-Boy Recliners, you're typically better off buying new.
Here are some additional online resources you may like to check out:
We'd be happy to get you fitted for a new recliner at any of our locations in NC, SC, and GA.