5 Best Furniture Podcasts in 2022
La-Z-Boy Southeast | January 12, 2022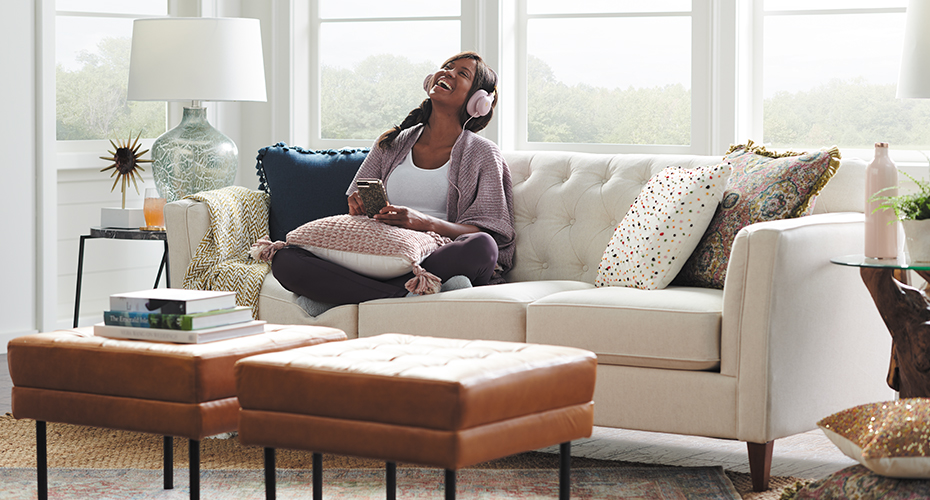 Are you looking for a list of the best furniture podcasts available online?
Podcasting has quickly grown in popularity because of the wide range of subjects you can listen to during your commute.
In this article, we will highlight five of the best furniture podcasts in no particular order.
Furniture Academy Podcast
We simply had to put ourselves on this list because we were recently rated one of the Top 5 Furniture Podcasts by Feedspot.
When you subscribe to the Furniture Academy Podcast, you'll receive expert advice on:
Interior Design
Decorating
Home Décor
Our hosts and interior design professionals have completed thousands of interior design projects in all sizes, shapes, and styles.
Now, we're here to answer your questions and help you bring your dreams to life.
The Chaise Lounge Podcast
The Chaise Lounge is hosted by Nick May and includes interviews with the most successful interior designers from across the country.
Nick takes a deep dive into the business of interior design and unboxes exactly how his guests reached their high level of success.
Young House Love Has A Podcast
Sherry and John Petersik are a married team who began documenting their home improvement adventures on their blog in 2007.
Their podcast contains deep (and not-so-deep) conversations about home improvement, design, and life at home.
Design Between The Lines Podcast
Design Between The Lines is a podcast presented by the American Society of Furniture Designers.
This podcast interviews game-changers, innovators, and lifetime legends inside the Furniture Industry.
Listen to Design Between The Lines.
Monocle on Design Podcast
Monocle on Design goes over everything you need to know about design, furniture, and fashion.
This podcast delivers fresh stories, interesting finds, and all of the latest furniture news.
Check Out These Additional Resources
This list only contains five of the best furniture podcasts currently streaming.
Do you know an outstanding furniture podcast we need to add to our list? Send us a message and we'll be sure to give it a listen.
Here are some additional online resources you may like to check out:
We'd be happy to help you bring your dreams to life at any of our locations in NC, SC, and GA.