Where to Buy La-Z-Boy Furniture
La-Z-Boy Southeast | October 27, 2023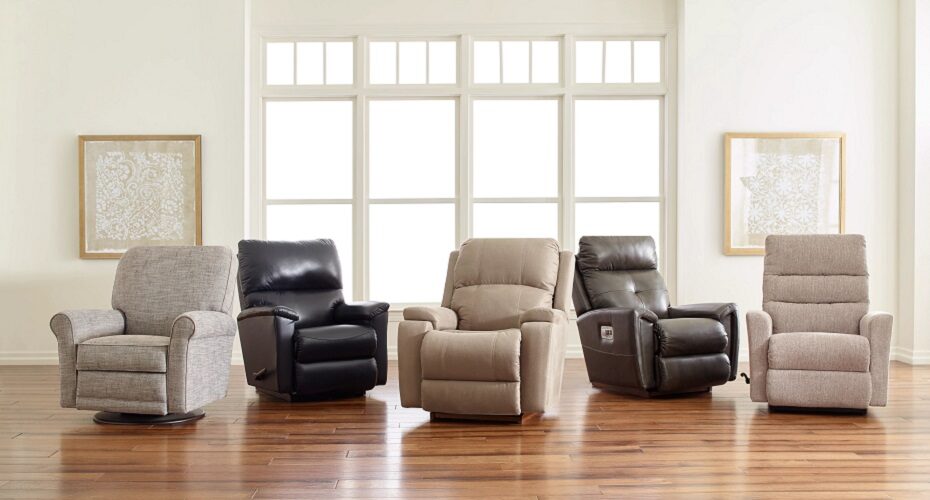 The name La-Z-Boy has been an icon in the furniture industry for almost a century.
But, in your search for quality furniture, you may be wondering where to buy La-Z-Boy Furniture.
As the inventors of the recliner and a term synonymous with relaxation, the La-Z-Boy brand is one that is commonly searched for when customers are shopping for new furniture.
In this article, we'll explore where you can find La-Z-Boy furniture and what to consider when making your purchase.
La-Z-Boy Furniture at Official Showrooms & Galleries
One of the most reliable ways to buy La-Z-Boy furniture is through official retail stores. These locations are trademarked as La-Z-Boy Furniture Galleries and La-Z-Boy Home Furnishings & Décor.
La-Z-Boy has a network of authorized dealers and company-owned stores where you can find their extensive range of products. Visiting an authorized La-Z-Boy location allows you to experience the comfort and style firsthand, through exclusive showrooms.
At a La-Z-Boy retail location, you'll not only find the broadest options of designs and collections, you'll also receive expert advice from consultants and degreed interior designers.
Visiting a La-Z-Boy Gallery can be an immersive experience where you can explore different styles and fabrics while making your shopping a one-stop trip.
You can find your nearest La-Z-Boy location by searching on the store locator page.
La-Z-Boy Furniture Online
In the digital age, shopping online for furniture has become increasingly popular.
La-Z-Boy recognizes this trend and offers its products on their official website as well as through various online retailers.
Websites like Wayfair, QVC, and Amazon often carry a selection of the La-Z-Boy brand.
While shopping for furniture online can be convenient, it can come with its share of challenges. Keep in mind that when buying online, it's essential to read customer reviews, check return policies, and ensure the retailer is authorized to sell genuine La-Z-Boy products.
In this article, you'll learn more about the common problems you may experience shopping online.
La-Z-Boy Furniture Available Through Other National Brand Names
As a leading brand in the furniture industry, some other national brand names have been known to carry La-Z-Boy furniture.
Rooms To Go is a retailer that currently sells La-Z-Boy recliners because it recognizes the enduring appeal and exceptional quality that La-Z-Boy has established in the furniture industry.
This collaboration allows national brands to cater to a diverse customer base using the legacy of the La-Z-Boy brand.
La-Z-Boy Furniture at Local Furniture Stores
Just like some national retailers, many locally-owned furniture stores also carry La-Z-Boy furniture.
Local furniture stores can be authorized dealers of La-Z-Boy Furniture and offer deals and promotions on La-Z-Boy products. Some may carry recliners or office furniture, while others may have entire living room suites.
These stores offer the advantage of a more localized shopping experience and the opportunity to see the pieces in an often, smaller, more intimate setting.
However, you'll find that the selection can sometimes be very limited. You may not have access to an interior designer, additional warranties or personalized options that you would receive by shopping at a La-Z-Boy retail store.
La-Z-Boy Furniture at Secondhand and Thrift Stores
If you're on a budget or enjoy vintage pieces, consider checking out secondhand and thrift stores.
While finding specific La-Z-Boy models may be more challenging, you could stumble upon hidden gems that have been well-preserved. And because La-Z-Boy furniture is built to last, it's been known to be passed down from generation to generation.
Keep in mind that you may need to invest in some updates to the furniture to restore it to its former glory. By purchasing furniture second-hand, you won't benefit from the warranty options that you would by purchasing furniture new.
At La-Z-Boy Home Furnishings & Décor, we partner with charities through our semi-annual trade-in sale. During this time, gently used furniture is collected for these partners to sell in their thrift stores.
During this sale, many people are donating their used La-Z-Boy furniture still in like-new condition when they are ready to change or upgrade to newer models.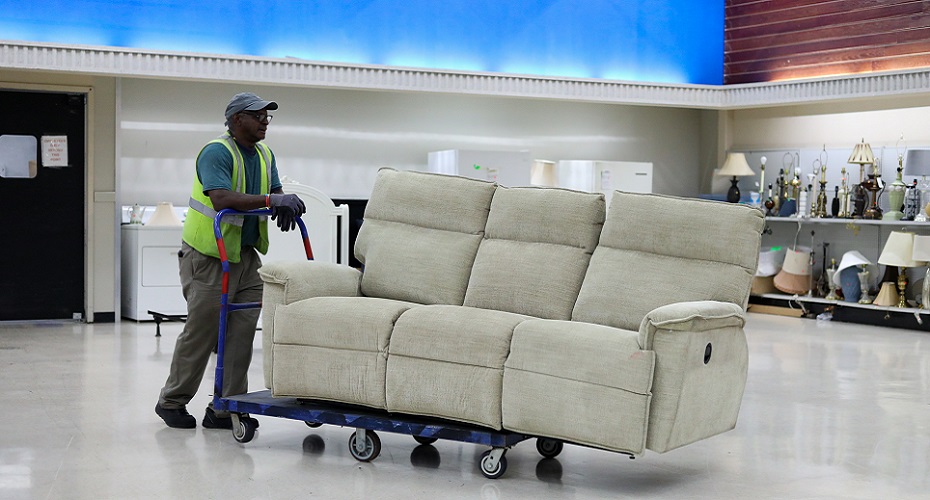 Decide Where to Shop for Furniture
Investing in La-Z-Boy furniture is a decision that brings both comfort and style to your home.
Whether you choose to visit official stores, shop online, or explore local retailers, La-Z-Boy is a trusted brand in the furniture industry, known for comfort and personalized style.
However, we understand deciding where to shop can be a hard part of your furniture-buying process.
No matter where you choose to shop, you can start your process by downloading our Furniture-Buying guide for free. This guide will teach you:
The best time to buy furniture.
How much furniture costs.
How much an interior designer costs.
Furniture stores with free design services.
How to apply for furniture financing.
Which stores have a price match guarantee.
Why furniture delivery is so expensive.
At La-Z-Boy Home Furnishings & Décor, we carry a wide selection of American-made living room, dining room, and bedroom furniture and accessories.
Plus, our free design service gives you access to a degreed interior designer at no extra cost.
We'd be happy to help guide you through the process of furnishing your home at any of our locations in NC, SC, or GA.