5 Tips to Keep Your Furniture from Fading In The Sun
La-Z-Boy Southeast | March 12, 2018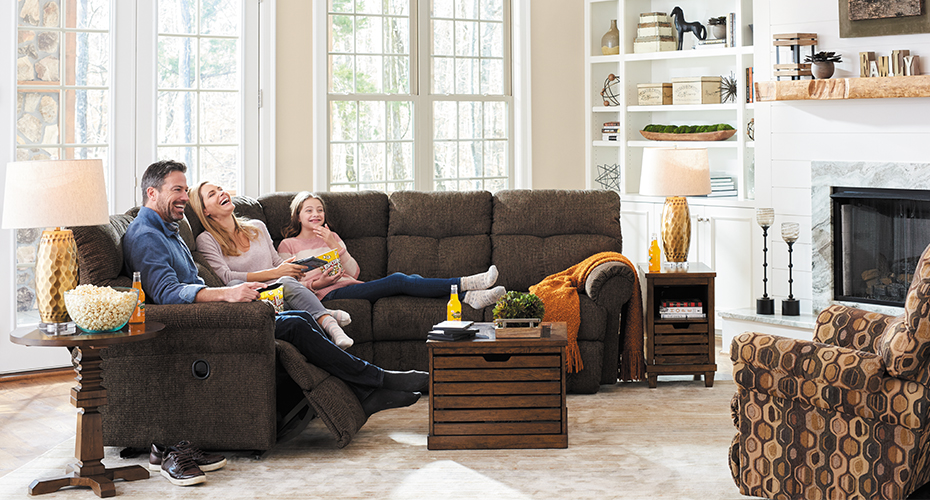 One of the most common questions we hear is, "How can we keep furniture from fading in the sun?"
Natural light improves the look of any room. It causes rooms to appear larger, makes colors pop, and provides a different look throughout the day.
However, constant exposure to the sun's powerful ultraviolet (UV) rays will cause your furniture's fabric to fade over time.
In the United States, our interiors get a lot of sun. But did you know UV rays are just as powerful on overcast and rainy days?
In this article, we'll take a look at five tips you can use to keep your furniture from fading in the sun.
Put Up Curtains
Adding curtains or window treatments to your windows can be an effective strategy to keep light out. But the entire window must be covered in order for your furniture to be protected.
High quality blackout curtains will block up to 90% of the light from your windows. They'll also save energy by keeping warm air in during winter and cool air in during the summer.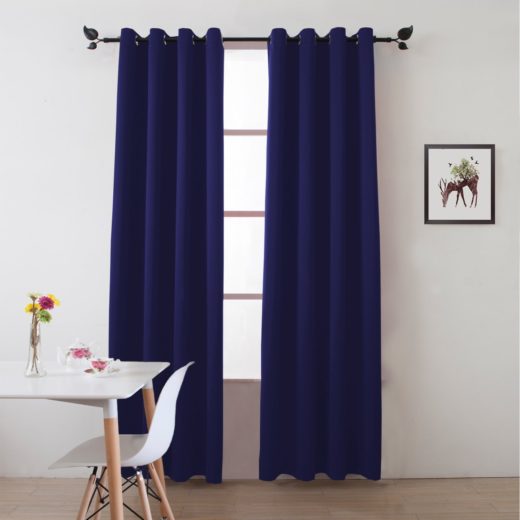 Install Window Film
Installing residential window film is a popular way to control the level of heat and UV rays entering your home. But it's a little more complicated than most do-it-yourselfers can handle.
Window film evenly disperses natural light and blocks up to 99% of harmful ultraviolet rays. You'll also save money on cooling and heating costs while protecting your home furnishings.
This allows you to enjoy natural light throughout the home and keep your furniture from fading. Plus, it improves the look of your windows.
3M has a Window Film Simulator you can use to see the effect different types of film will have on the look of your room.
You can get a quote and purchase window film from professional dealer installers in your area.
Mount Solar Blinds
Solar blinds are easier to install than window film and they do a similar job of blocking UV rays.
Chicology Snap-N-Glide Roller Shades can be mounted inside or outside your window frame. And they come in a variety of colors and patterns.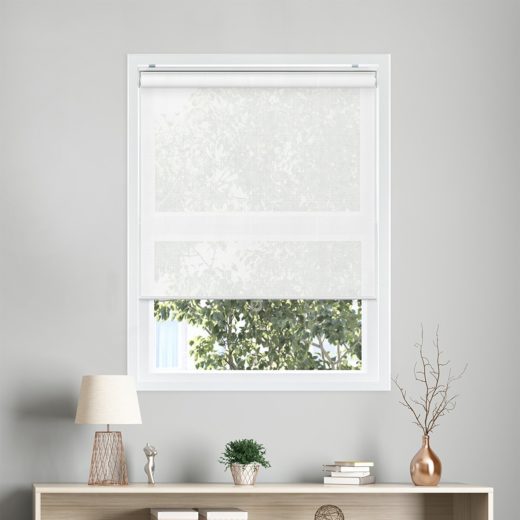 These solar blinds allow some natural light in and block up to 95% of UV rays. Plus, you can style them with your window curtains.
You can buy solar blinds on Amazon and most home improvement stores.
Rearrange Your Room
If your room has limited light exposure, you can rearrange your furniture to keep it out of direct sunlight.
This option will not help your hardwoods or carpets exposed to UV rays. But you'll extend the life of your furniture by moving it into shaded areas of the room.
At La-Z-Boy Southeast, you can meet with a degreed interior designer for free and learn how to rearrange your room.
Pay attention to where direct sunlight moves throughout the day. Especially between the hours of 10am – 4pm. This is when the sun is at its most powerful.
Try to keep your furniture in shaded areas during these hours. Even a small reduction in the time your furniture is exposed to UV rays will help.
Protect Outdoor Furniture
Your outdoor furniture also needs protection from the elements. Especially if it's in an uncovered area open to direct sunlight and rain.
Scotchgard Water & Sun Shield keeps your outdoor furniture from fading by repelling water and blocking UV rays.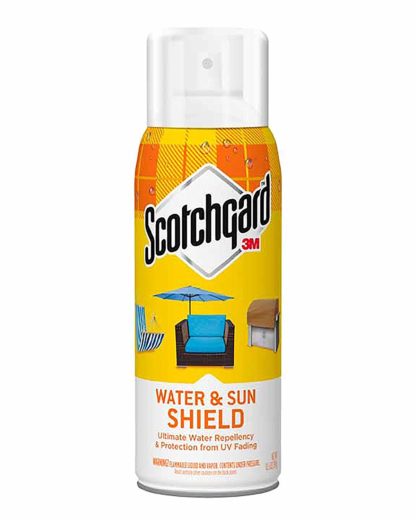 Simply spray a thin layer on your furniture to apply. It will dry completely odorless, but this product is not intended for indoor use.
One can will provide 60 square feet of protection on light fabrics and 20 square feet on heavier fabrics. It also needs to be reapplied seasonally.
You can buy Scotchgard Water & Sun Shield on Amazon and most home improvement stores.
Check Out These Additional Resources
Protecting your furniture from the sun will extend the life of your investment. And help you save on heating and cooling costs.
At La-Z-Boy Home Furnishings & Décor, we can show you how to protect your furniture from UV rays.
Plus, our free design service gives you access to a degreed interior designer at no extra cost.
You may like to take a look at these additional interior design resources:
We'd be happy to help you bring your dreams to life at any of our locations in NC, SC, and GA.