Who Are the Best Interior Designers in Charlotte, NC?
La-Z-Boy Southeast | August 19, 2019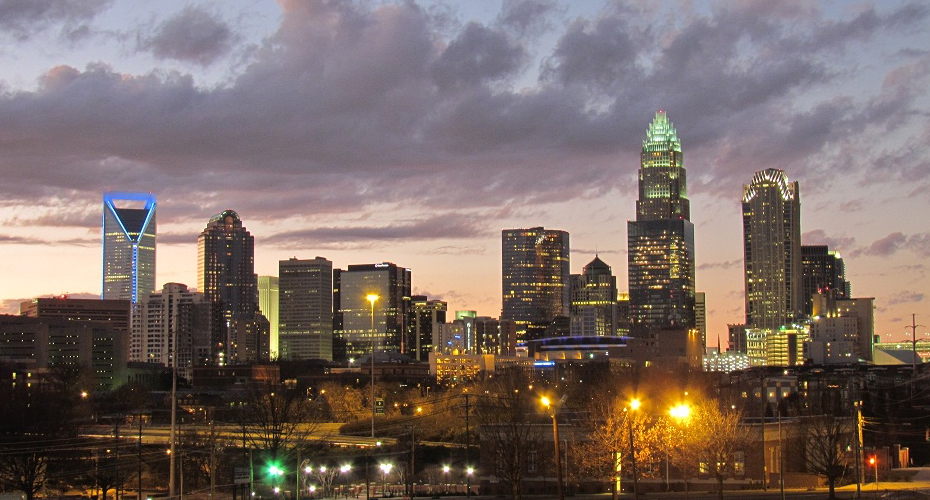 Are you searching for the best interior designers in Charlotte, NC?
At La-Z-Boy Home Furnishings & Décor, our free design service gives you access to a degreed interior designer at no extra cost.
However, we understand our free design service may not be the best fit for everybody.
That's why we created this list featuring ten of the best interior designers in Charlotte, NC.
La-Z-Boy
We had to put ourselves on this list because of all the great reviews and testimonials our free design service has received.
Working with an interior designer at La-Z-Boy Home Furnishings & Décor makes the process of styling your home fun and easy.
This free service includes:
Design consultations for any and every stage of your project.
Your own interior design team dedicated to bringing your unique vision to life.
Personalized 3D room plans tailored to your life, style, and budget.
You can get started by booking an appointment online or visiting one of our locations.
New South Home
New South Home is a full-service interior design firm located in downtown Matthews, NC. Their goal is to create comfortable, functional, and affordable interiors that exhibit your personal style.
They provide complete residential interior design that includes furniture layout & selection, paint consultation, window treatments, custom cabinets, and accessories.
New South's mission is to take the stress and uncertainty out of decorating your home by creating a beautiful home that will work for your family's lifestyle.
Location: Matthews, NC
Typical Job Cost: $10,000 – $50,000 (Source: Houzz.com)
Laura Casey Interiors
Laura Casey Interiors is a high-end interior design firm based in Charlotte, NC. Laura and her team create unique interior design schemes for private residences and commercial spaces.
Laura has extensive design experience and has worked at top NYC interior design firms including Victoria Hagan Interiors and Cullman & Kravis, Inc.
Through the design process and art procurement, LCI creates exceptional interiors, which represent the lifestyles of their clients.
Location: Charlotte, NC
Laura Vlaming | Arkiteriors
With nearly 30 years of interior design experience, Laura Vlaming has a wide range of skills and a true understanding of the many facets of the construction and remodeling process.
Laura offers design, planning, and implementation of interior renovations in a collaborative/professional manner.
Mrs. Vlaming will guide you through the initial design concepts to the final design and be your advocate during the entire process.
Location: Charlotte, NC
Typical Job Cost: $10,000 – $500,000 (Source: Houzz.com)
Lauren Nicole Designs
Lauren Clement is the owner of Lauren Nicole Designs in Charlotte, NC. Her design philosophy is to marry beauty and function. She enjoys helping clients identify and achieve their personal style by "decorating for yourself, but not by yourself."
Her focus is always on the client's needs. And she works closely with you to determine your likes, dislikes, and needs to transform your space into a sophisticated design.
Lauren pays close attention to detail, style, and your budget to make everything come together beautifully.
Location: Charlotte, NC
Typical Job Cost: Unlisted
The Redesign Company
Christina and Tim Lewis escaped the corporate world and founded The Redesign Company in 2003. After keeping up with the joneses and climbing ladders for years, they realized the joneses were not actually happy.
They sold their house and moved to North Carolina where Christina became a designer and Tim became a therapist.
Together they formed The Redesign Company to redesign homes, relationships, and careers.
Location: Davidson, NC
Typical Job Cost: Unlisted
Jacqueline Wheeler Interiors
Jacqueline Wheeler believes your home should tell your story. It should be both beautiful and uniquely you.
They strive to give each space a soul, so every element is necessary to the room as a whole. Everything from the lighting to the rug should be interesting. Jacqueline believes in editing anything you don't love or is meaningful to you.
When your home is designed in this way, it feels warm, welcoming, and peaceful.
Location: Charlotte, NC
Typical Job Cost: Unlisted
Tamara Heather Interior Design
Tamara's approach is attentive and personalized to create designs that meet each client's individual needs and budget. She believes a successful design is one that reflects you.
Tamara Leicester is a licensed interior designer serving residential and commercial clients. She has a BS in Interior Design and a MBA from Cornell.
She also has over 20 years of experience in architecture, real estate, and interior design.
Location: Charlotte, NC
Typical Job Cost: Unlisted
Durham Designs & Consulting
Durham Designs and Consulting offers concept to completion custom residential interior and exterior custom designs. They specialize in new construction and remodels.
They are owned by Melodie Durham and work well with people who are moving into the Charlotte area.
Melodie is also able to update your existing home by combining your furnishings with new and custom window treatments.
Location: Huntersville, NC
Typical Job Cost: $10,000 – $3,000,000 (Source: Houzz.com)
Lucy and Company
Lucy and Company is an interior design firm featured in national and local publications, on-line publications and a monthly contributing editor column in Charlotte Urban Home Magazine.
They are best known for their bold, unique and one of a kind designs combining the talents of on-staff artists, carpenters, photographers and designers winning awards in Charlotte Magazine's Best of.
A large showroom housing all the latest fabrics, wall papers, furniture and accessories are available to inspire you. Their website and blog gives you updates on all our new projects, installations, design ideas, new introductions to the market.
Location: Charlotte, NC
Typical Job Costs: $10,000 – $300,000 (Source: Houzz.com)
Check Out These Interior Design Resources
These are only a few of the best interior designers in Charlotte, NC in no particular order.
Who did we forget? If you have any suggestions, please send us a message and let us know.
You may like to take a look at these resources before starting your interior design project:
We'd be happy to help you bring your dreams to life at any of our locations in NC, SC, and GA.